Building a brand from inspiration and passion, Haziqah Amin pursued her own career as a brand maker and living life doing what she loves.
Zalico is an everyday carry local lifestyle brand selling accessories with personalised name or initials using hot stamping method and thermal vinyl transfer.
The inspiration for Zalico came from Australian and Malaysian brands that make customised items and the 28-year-old fell in love with all their products and was tempted to get everything from them.
Being heavily inspired by this, the youthpreneur thought to herself, why not make her own instead, and create her own label of accessories, and that was the start of a new business.
"At the end of 2019, after quitting my job, I started doing my research and then I used up almost all of my savings to start, where I bought some stock products and one machine to start with," she said.
The business was officially launched on 1 January 2021 and started selling on Instagram. She would usually place the purchased items in cube stores for pickups.
"By April 2021, I started renting a shophouse in Sengkurong where I have my own office with a showroom space. I now have my young, hardworking and local workers who help me run the business," said the 28-year-old.
The brand now has grown many followers and made a name for itself within the community in Brunei, ideal for gifts or even for personal accessories.
"Finding a name for the business was difficult but the name Zalico actually came from Calico, a tri-colour coat cat, which is my favourite type of cat! They are also symbols of good luck in some cultures and are thought to bring in good fortune in financial matters. But instead of calico, I just replaced the C with a Z," added Haziqah.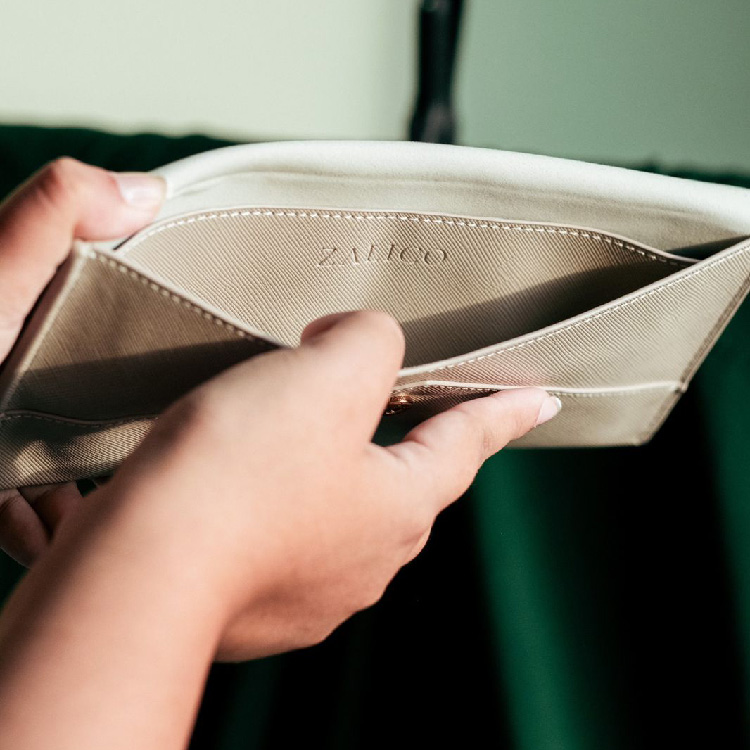 With every individual in mind, the business owner tries to make her products affordable and accessible so that everyone can buy the products. Haziqah and her team consistently come up with ideas to introduce new products and offering seasonal or exclusive items such as for Hari Raya.
"Some of our products are designed on our own and exclusively produced in limited quantities, which make them different and unique. We also only sell in-stock items and have the name personalised. We try to be really creative with our content in social media… produced by only us for all of our posts," said the business owner.
Moreover, Zalico started with only selling leather goods but as time went by, their products expanded and now offering cotton, nylon, satin and other material products.
The product that the brand sells range from leather keychains, smart key organisers, to leather and cotton bags, clutches, to acrylic and stainless steel tumbler, cups, to bridal satin robe and slippers, among others, all are customisable.
Zalico.bn on Instagram is their main platform targeting working class people and selling their accessories products but they also have a children's line where they sell personalised products for kids, @zalico.junior.
Meanwhile, for gift boxes, home decors and lifestyle products, they have the @zalico.store
Even though Instagram is their main platform, the business also accepts walk-in orders at their showroom. However, they do encourage online orders as there is a queue time upon order placement and they accept urgent orders with an urgent fee.
Every business comes with its challenges and for Zalico, their main challenge is that everything is done individually and are made with semi-manual machines that require some hand crafting which may result in some imperfections. But that is what makes the products unique.
"Thankfully most of our customers are understanding but we do come across customers who are not understanding. But at the end of the day, we always try our best to cater to what our customers want and be flexible," said the brand owner.
Furthermore, the business owner is looking to provide more lines of products and services such as door gifts for corporate events, weddings, and family functions, to name a few.
For her, there is still room for the brand to grow and with the support gained from loyal returning customers, it has helped the business strive and create its own local presence.
With hardwork, research and dedication, Haziqah Amin can build her own brand from her own passion and Zalico is able to expand its business from her own bedroom to proper physical showroom.
Check out the products that Zalico has to offer and get some personalised items by heading over to their Instagram @zalico.bn.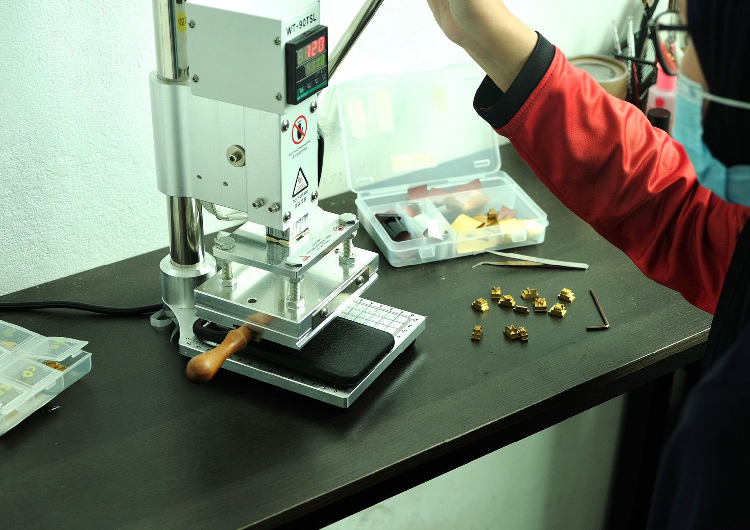 This article was first published on 15 January 2022 in our Weekly E-Paper issue 176 | More stories here
THE BRUNEIAN | BANDAR SERI BEGAWAN