Dart Logistics and MAED Consultation & Training Company recently signed an agreement to mark the provision of First Aid Awareness and Training programmes to Dart Drivers.
The courses include Occupational First Aid, Safe Journey Management Plan and First Aid for Emergency on the Road.
One of the goals for the collaboration is to educate Dart's Driver community on the importance of road safety skills and to be equipped with the skills to respond to emergencies, said Dart in a statement.
The programmes are only the beginning towards building a strong foundation in Dart's ever-growing Driver community, they added.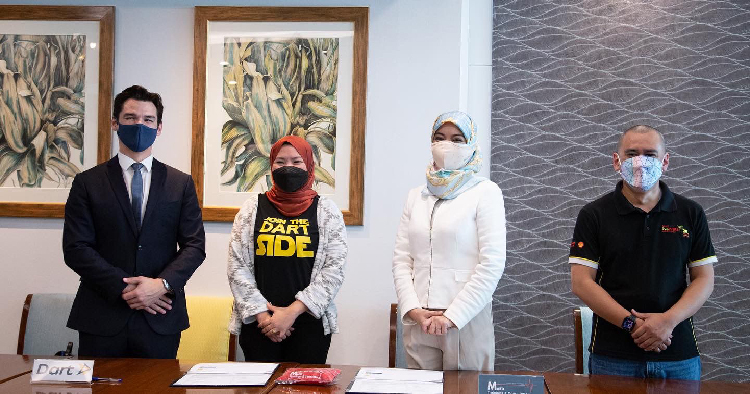 Signing for Dart Logistics was its Chief Executive Officer Keeran Dato Paduka Janin and MAED Consultation & Training Company by its Managing Director Irwati Abdul Gafur.
Meanwhile, signing as witnesses were Dart's Chief Operations Officer Siti Nor Syaahidah Haji Sahron and Shell LiveWIRE Brunei's Programme Director, Hj Abdul Yusrin Dato Seri Laila Jasa Haji Mohd Salleh.
Dart has over 300 Dart drivers who are medically certified, professionally licensed and commercially insured with extensive background checks by Jabatan Keselamatan Dalam Negeri and Royal Brunei Police Force.
The company has always been opening doors for employment opportunities and believes in the importance of learning and upskilling for career development.
By empowering the driver community, Dart drivers can serve as role models to individuals who are looking to make a change in their lives. – Nurhana Diah.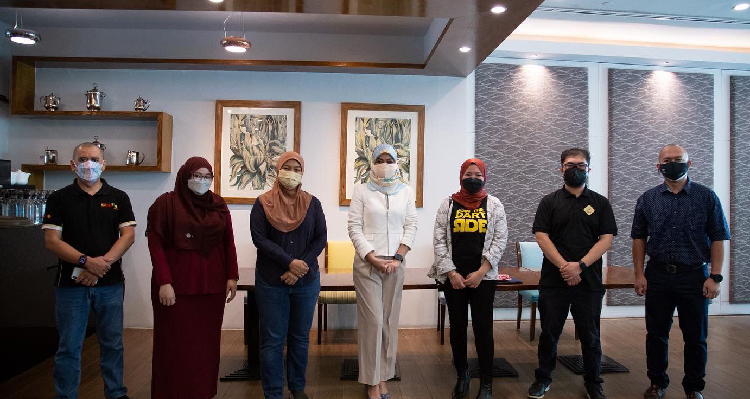 This article was first published on 26 February 2022 in our Weekly Epaper issue 182 | More stories here
THE BRUNEIAN | BANDAR SERI BEGAWAN