Youthpreneur Siti Atikah started her home-based business Scrunchiefunbn out of her interest to learn sewing and handle a business – a side venture of making scrunchies turned into a full-time job.
After seeing a post from the social media platform TikTok of someone making hair ties, the 31-year-old was keen to make her own and look into ways of monetising them.
"At that time, I didn't have a sewing machine yet. To start the business, I only used glue guns. Soon enough, friends and family all wanted some for themselves and that's how it was turned into the business it is today," said Atikah,
By then, she began selling to people around her and saved up from the sales she made until she reached her goal to buy herself a sewing machine.
Atikah sees the business as an opportunity to learn her skills in both sewing and commerce although without any prior knowledge.
"Scrunchiefunbn is more than a scrunchy. I want to bring back the 80s and 90s fashion. I want my customers to have some fun and excitement when they wear the scrunchie. I chose the brand name because I am proud to introduce my handmade business that is based in Brunei," said the entrepreneur.
What sets the handmade scrunchies from others is that they offer over fifty different colours and in a variety of sizes and types such as mini, regular, skinny, fluffy regular, dual team, trio fluffy, zipper and pattern scrunchies.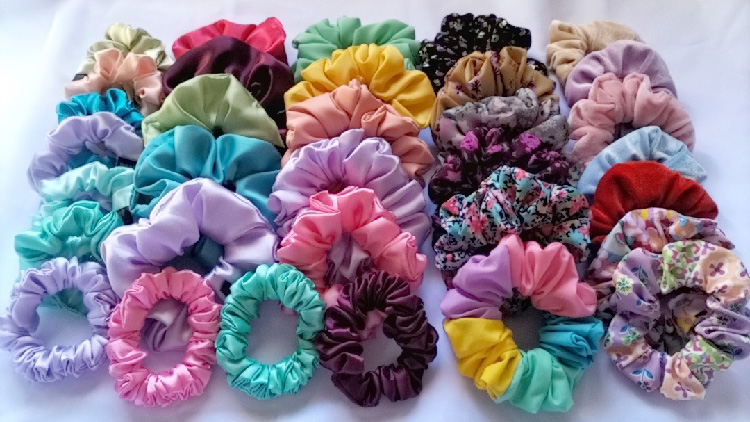 They also offer Scrunchies boxes set for birthdays or gifts so that customers can gift their friends and loved ones something different for a change.
Since all the scrunchies are crafted individually, every single item is made with love and given every attention to detail.
Scrunchiefunbn began its sales through Instagram, WhatsApp and TikTok but lately, the scrunchies gained more attention and engagement on TikTok.
Moreover, the 31-year-old is planning on bringing more types of scrunchies such as organza, velvet, and double-layer scrunchies and she is also planning to add more colours so that customers have more options.
Atikah is now able to manage her business better even though she had to go through some hardships in the beginning.
For her, finding the drive to keep pushing and to stay consistent was difficult at the start as well as figuring out the right market whilst keeping the customer's loyalty.
"Becoming an entrepreneur is to just enjoy what I love to do whilst also be willing to sacrifice my time and to tell myself not to be afraid to experience failure and at the same time not to forget to always seek knowledge more about business," said the 31-year-old.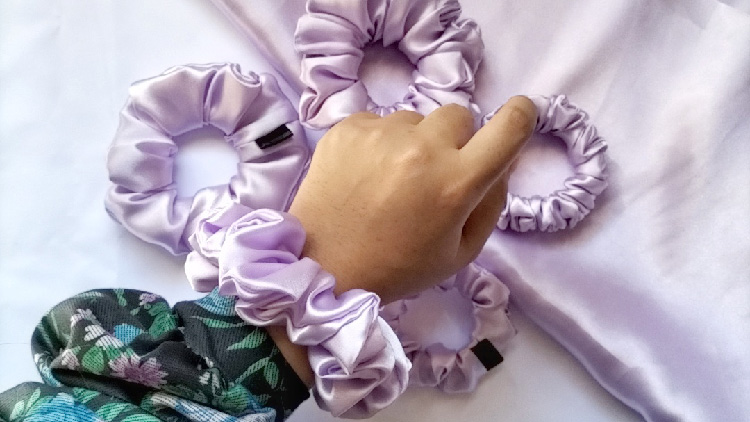 Atikah has shared that if anyone wants to do business, they should just do it as the right time to do it is now and if not, it might never happen.
Follow @scrunchiefunbn on Instagram for fun and colourful scrunchies that come in various sizes and materials and get one for beautiful and healthier tied up hair looks.
The products are priced depending on size but usually are sold from $1 to $4 per item and are also available in larger quantities such as buy 5 for $10.
This article was first published on 07 May 2022 in our Weekly Epaper issue 192 | More stories here
THE BRUNEIAN | BANDAR SERI BEGAWAN