Two siblings join heads as they create chaos in the kitchen and turn messes into sweet desserts, kickstarting a baking business.
Chookies and Pies was initially all about experimenting and having adventures in the kitchen which eventually ended with delicious sweet treats straight out of the oven.
Business owners Muhdiah Jaafar and Shafee Jaafar began baking amid the COVID-19 pandemic as a way to get out of their boredom.
The duo started selling their bakes – cookies and pies, with the encouragement and the support of their family members.
"We are the two youngest siblings in the family and we have sweet teeth. We all love the food at home, so food really reflects on us as a team. We're always in the kitchen making something together," said Muhdiah.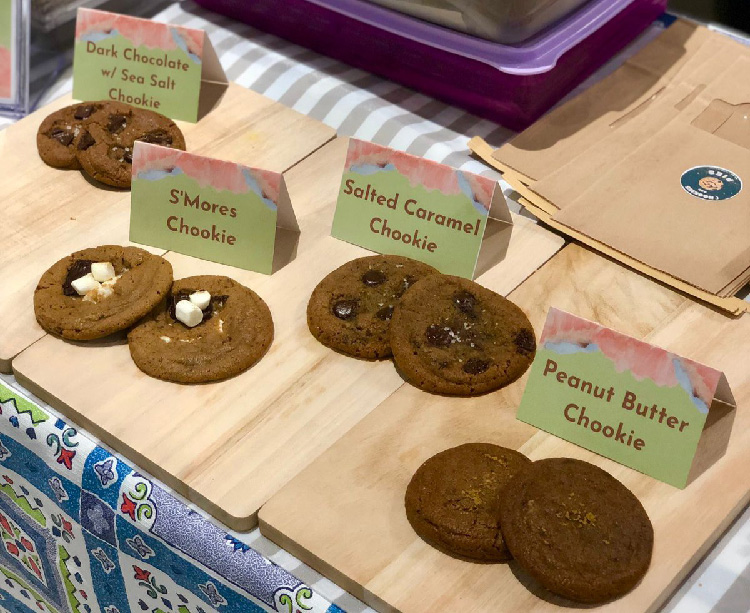 For Chookies and Pies, it is all about the art of creativity and they aim to make bakes with the biggest and brightest ideas in their heads.
The 24-year-old sister is a part-time baker and currently waiting for graduation from Universiti Brunei Darussalam whereas her 23-year-old brother is a culinary student from Laksamana College of Business.
"Since I am waiting to graduate, I was looking for a job but what better way to do so than by starting your own business and learning something new," said the 24-year-old.
The youths have always had a passion for baking, and they wanted to share these creations with the people around them, delicious but affordable goodies.
The idea of Chookies and Pies came from the part-time baker just selling cookies with her close families and friends personally after some time, she wanted to make it official and make an Instagram account for the business.
For the culinary student, he has been perfecting his pie recipes and both thought that they could join hands and start a business together.
The first product of Chookies and Pies was Chookies which comes in a variety of flavours, ranging from Dark Chocolate with Sea Salt, Salted Caramel, S'mores to the new one, Peanut Butter topped with Pistachio crumble.
These flavours are customers' favourites and all are made from the same chookie dough – crunchy on the outside and chewy on the inside, to which they offer two different sizes which are small and big.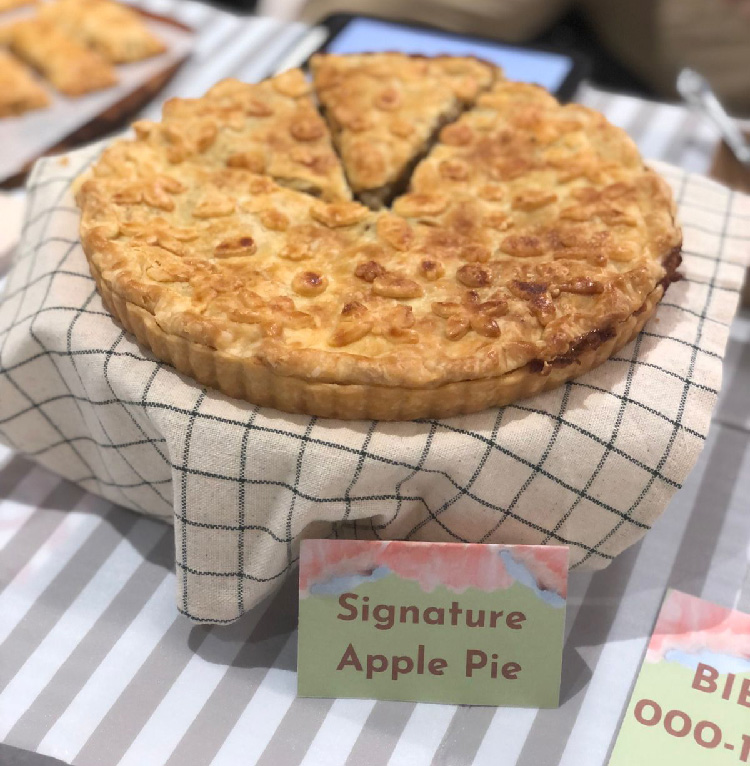 As for the pies, they currently only have the Signature Apple Pie where the pastry is hand-rolled and fillings are of green apples.
At times, the entrepreneurs have also joined some pop-ups where they made special pies such as the Blueberry and Pistachio Dark Chocolate Tart which they are thinking to add in the menu real soon.
"We started selling our chookies and pies after sharing them with our family and friends. They said the chookies are quite addictive. It has a different texture compared to chunkier cookies. The chookies have a chewier texture," said the entrepreneur.
Since then, the bakers have been working on refining the cookie dough recipe before settling on the perfect chewie cookie dough.
"As for the apple pie, our older sister asked my brother to make an apple pie as he was venturing into the pastry world. With some tweaks here and there, it turned out amazing," said the entrepreneur.
They noted that not many businesses sell apple pies and so they took their chances with apple pies.
"We enjoy the process of the final product, from the baking, the packaging, and just creating something amazing from all that chaos. For being a two-man team, it is really reassuring to see the outcome that we have made together," said the youths.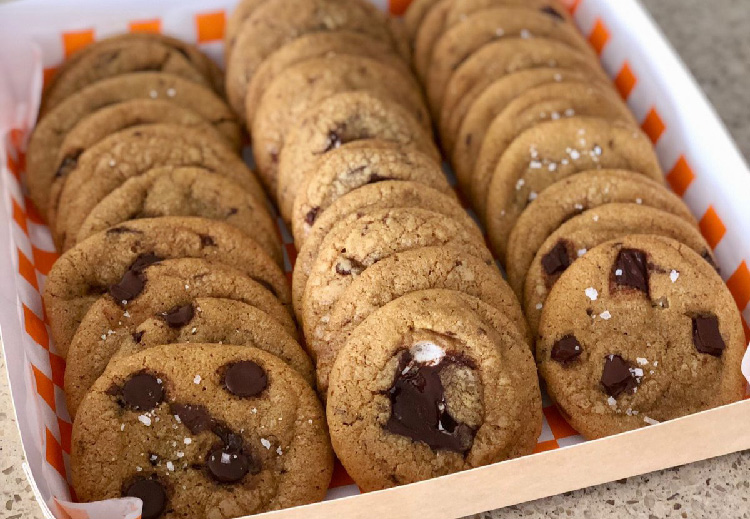 The Chookies are priced from $7 to $28 with three different box sets of 10, 20 and 30 pieces while the Signature Apple Pie costs $20 for an 8-inch size.
Chookies and Pies are currently only selling through their Instagram @chookies_n_pies and they have also recently joined two pop-ups hosted by @theforkburgers and @bythebeach.bwn during Ramadan which was their public debut.
The youthpreneurs plans to release their Pistachio Dark Chocolate Tart with Salted Caramel, a three-layer tart with salted caramel, dark chocolate ganache and pistachio ganache.
As for their marketing plan, the siblings are thinking to use the online platform Cocoart for the management of orders, making online purchases more convenient.
Muhdiah and Shafee hoped to do collaborations with other local businesses and continue growing in the long run.
Help this small baking business and give them support by giving their Instagram @chookies_n_pies a follow and order their Chookies and Pies.
This article was first published on 04 June 2022 in our Weekly Epaper issue 196 | More stories here
THE BRUNEIAN | BANDAR SERI BEGAWAN