Inspired by a bakery and a well-known cookie franchise from abroad, Nurliessa D. is moved to make her own chocolate treats as a way of relieving stress and therapy, giving birth to her business dubbed "Chocolate Noir".
Chocolate Noir, which is French for 'Dark Chocolate' was initially a platform for the 22-year-old's dark chocolate bakes but has since expanded to other flavours.
The business idea came from when the entrepreneur was studying abroad where she would buy and munch her go-to cookies.
This then turned into a business opportunity as what better way to pass time while at the same time giving options for people to get their sweet treats.
Official launched in 2021, Chocolate Noir (CN) is a home-based business run solely by Nurliessa starting from baking, promoting and to delivery of the bakes with occasional support from her loved ones.
"I created CN because I needed an outlet to pursue something else and I view baking as something therapeutic although it can get ironically stressful at times," said Nurliessa.
Chocolate Noir mainly focuses on dark chocolate cookies, creating variations in them including mint chocolate chip cookies.
The youthpreneur then branched out into baking matcha desserts as the flavour complements dark chocolate well.
On the menu, they have a variety of cookie options such as Cookies n' Cream Stuffed Cookies, Lotus Stuffed Cookies, Mint Dark Chocolate Chocolate Chip Cookies, Double Chocolate Cookies, Matcha Dark Chocolate Chip Cookies, Oreo Matcha Cookies, Salted Caramel Cadbury Cookies and Classic Dark Chocolate Chip Cookies.
Chocolate Noir also offers Nama Chocolate Cookies; Matcha Nama Chocolate with Matcha Cookies, Dark Nama Chocolate with Matcha Cookies, Earl Grey-infused Nama Chocolate with Vanilla Cookies and Dark Nama Chocolate with Chocolate Cookies.
The brand also offers other menus such as "Halfsies" where customers can get four pieces of a flavour of Nama Chocolate Cookies and three pieces of Dark Chocolate Chip Cookies. They also have the Crunchy Nama Chocolate Cake that comes in a whole size or a slice.
What makes this business special is that the cookies have a soft centre whilst having crispy edges.
"It's a texture that we have been working on for a while, a homage to the Levain Bakery cookies. I also make custom-made cookie flavours for the Nama chocolate sandwich especially curated for private clients or specific celebrations," said the 22-year-old.
The prices of the products at priced between $2 and $55. The individual cookies are priced between $2 and $4 while a box of assorted cookies costs around $10 to $30 whilst a whole Nama Chocolate Cake is from $55.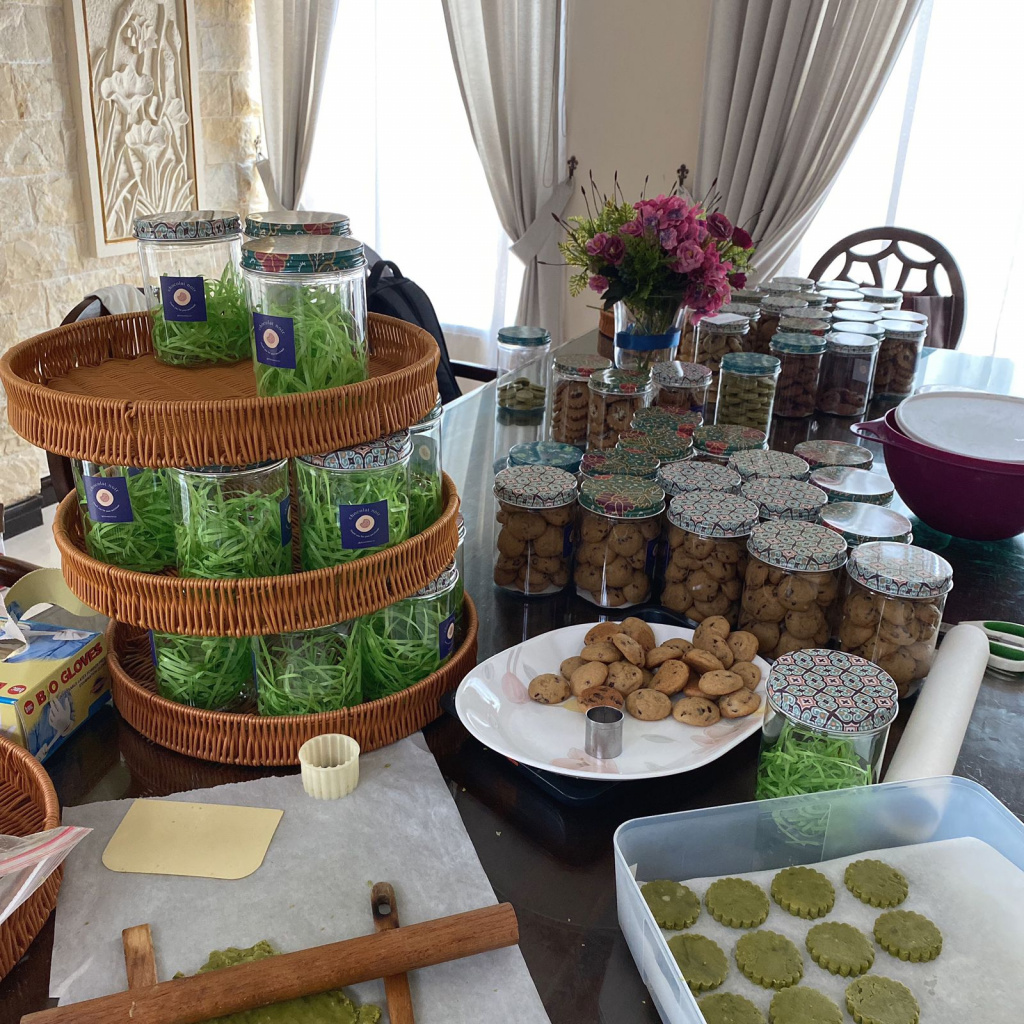 Chocolate Noir is always planning on expanding its products in the future as the youth has a knack for Korean or Japanese desserts with intricate details and very structured builds.
"I hope to hone the technical skills required to bake them soon. So, people can keep a lookout on this and further details will be spared for my Instagram," said the youth.
This chocolate business is mainly sells through Instagram @chocolatnoir.bn and occasionally takes part in pop-up market as a vendor.
Like any other business, this business has also gone through some challenges and the main one is inflation. With the rising costs surrounding raw materials, it is harder to keep the business afloat.
Other than that, the entrepreneur also needs to constantly discover new flavours and new desserts to engage more customers.
Nurliessa believes that her business is striving in the market and running it is a steep learning curve but satisfying to see something she has established grow.
Have a look at the different types of cookies that Chocolate Noir has to offer by checking out their Instagram @chocolatnoir and have a taste of their chocolate products.
This article was first published on 02 July 2022 in our Weekly Epaper issue 200 | More stories here
THE BRUNEIAN | BANDAR SERI BEGAWAN