Five hundred students from five local institutions of higher education will take part in PETRONAS Carigali Brunei Ltd's (PCBL) second iteration of its youth empowering CSR initiative, the PETRONAS School of Life Programme 2022.
The programme was successfully launched recently in an event that was officiated by the Permanent Secretary of the Ministry of Education, Dr Hj Azman Ahmad held at the Central Lecture Theatre, Universiti Brunei Darussalam.
The Corporate Social Responsibility initiative, which will run from 5 August until 25 November, will be facilitated by Curious Mind Founder, Shaun Hoon and will be conducted at participating institutions namely, Universiti Brunei Darussalam (UBD), Universiti Teknologi Brunei (UTB), Institute of Brunei Technical Education (IBTE), Universiti Islam Sultan Sharif Ali (UNISSA) and Politeknik Brunei.
The five-month PETRONAS School of Life programme consists of 20 topics divided into five key modules which include Change and Adaptation, Career, Community & Environment, Entrepreneurship and Communications.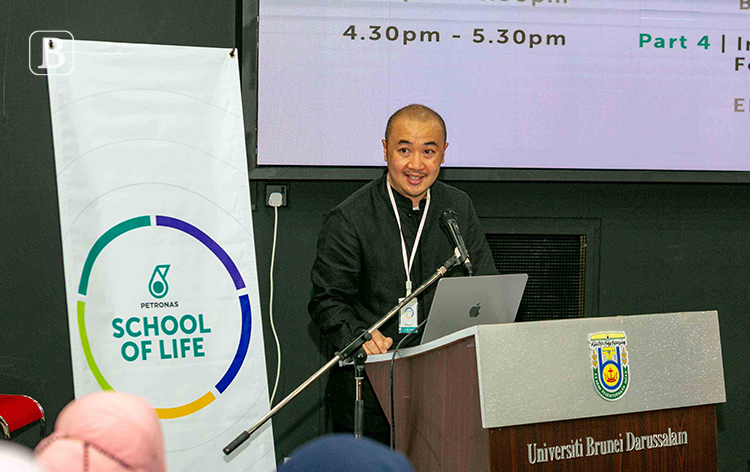 In his opening remarks PCBL Country Head, Mohd Johan Ariff Mohd Supian explained that the programme is intended to empower youth with greater self-esteem and social-emotional skills as means to "pave their ways ahead as future leaders".
"We are encouraged to continue the PETRONAS School of Life Programme this year after witnessing significant changes in the lives of those who attended the programme last year," he said.
The first PETRONAS School of Life was launched in June of last year, which promptly shifted towards a virtual learning platform due to the second wave of the COVID-19 pandemic.
He explained that the School of Life programme provides participating students with essential life skill training to prepare them for future employment while also equipping them with the necessary wisdom to face the unpredictability of today's job markets.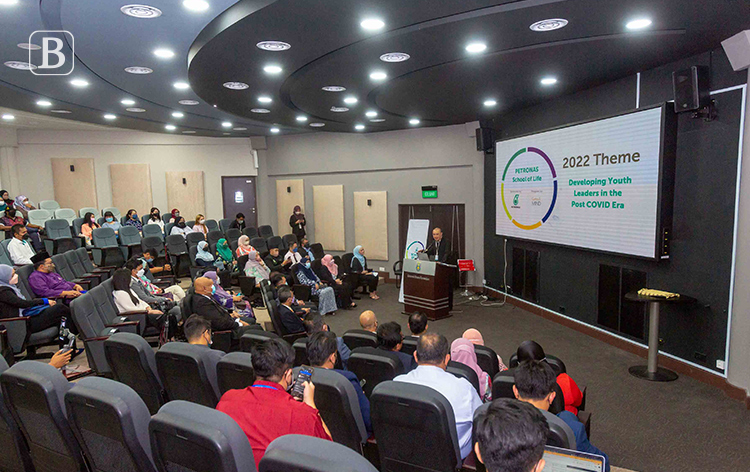 "It is embedded in PETRONAS' core values to contribute to the wellbeing of the society, wherever we set foot in doing our business. It is our aim to deliver a sustainable impact, improve the quality of life and social economy outcome for the community where we operate," he added.
Johan went on to say that the programme will essentially help the participating youths to cultivate the mindset that is necessary to succeed in today's workforce, and that part and parcel of achieving this is to "begin with the fundamental values".
"Of cultivating deep meaningful relationships with our colleagues, being accountable even for the small promises made and setting a higher standard for ourselves," continued the Country Head.
He then expressed PCBL's determination to work closely with the Ministry of Education, to shape the School of Life programme into something that will become complimentary with the ministry's direction towards educating local youths to be more resilient and well-rounded.
Present at the launching event was the High Commissioner of Malaysia to Brunei Darussalam, His Excellency Dato' Raja Reza Raja Zaib Shah, Permanent Secretary of the Ministry of Culture, Youth and Sports, Hj Zakaria Hj Serudin and Acting Permanent Secretary of the Department of Energy in the Prime Minister's Office, Pg Jamra Weira Pg Petra.
Each seat in the programme is valued at $200 per student and all seats are fully sponsored by PCBL. Interested parties from participating institutions can inquire with their respective school councils and more information on the programme is available at http://curiousmind.biz/psol
THE BRUNEIAN | BANDAR SERI BEGAWAN