Ready to upgrade your car to the next level? Swedish suspension expert Öhlins has officially entered the Bruneian market.
AutoMagination Services, the authorised distributor of Öhlins, recently revealed its line-up of the "Road and Track" suspension series at its showroom in Lambak Kanan Industrial Area.
The Öhlins "Road and Track" series covers a wide range of car types and models including BMW, Mini, Porsche, Volkswagen Nissan, Suzuki, Toyota and many more.
The series provides optimal suspension performance on both the streets and on the race track, giving customers a true race-level experience.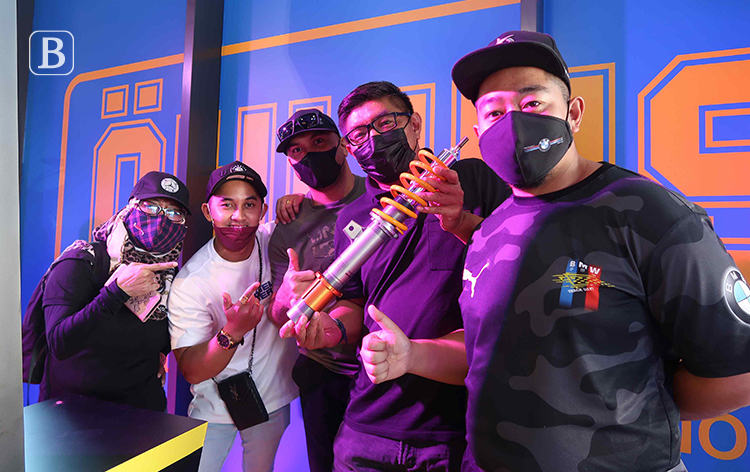 Sales Supervisor of AutoMagination Services Foo Chee How highlighted in his speech during the launch the unique features of the 'Road & Track Series' that can be tuned for daily street driving and occasional track use.
"It emphasises ride quality and body motion control to ensure wheels and tyres stay intact on the ground for good traction. With its one-way adjustable dampening, it can be adjusted up to 20 clicks," he said.
He further highlighted the Patented Dual Flow Valve (DVF) Technology that controls harsh impacts while providing comfort to ride.
"It has an independent spring preload with ride height adjustment that can easily be made without compromising spring rates. It also reduced weight without compromising strength (Lightweight Aluminum is used for most of the components)," he said.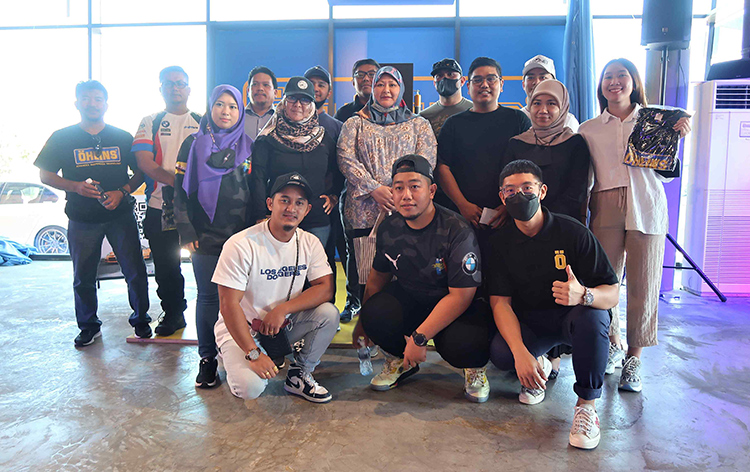 "The piston is uniquely equipped with Unique Bleed Valve where the shaft that goes bleeding valve is thermal sensitive for soft or firm adjustment during hot internal temperature and shrink back to normal when the temperature drops," he further explained, adding that it is also to cater for the inner damper fluid viscosity against temperature.
Furthermore, the Öhlins "Road & Track Series" offers a warranty of up to two years duration that ensures a peace of mind for new owners.
In 1976, CEO and founder, Kenth Öhlin started his journey with the legendary motocross shock which was rapidly known as the best shock on the market and was picked up by world championship riders in Europe, two years later the first world championship title was won.
Today, the Swedish brand is world-known for its passion, innovation and delivering world-class technology.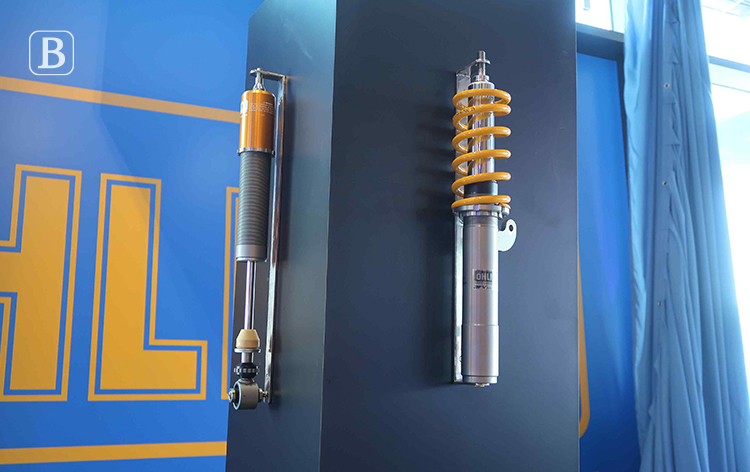 AutoMagination Services aims to continuously bring in quality products that meet the satisfaction of customers who seek for "quality, comfort and value for money" and the introduction of Öhlins into the local market, it would help cater to continental car owners giving them more options to choose from.
Present as the Guest of Honour at the launching event was Porsche Enthusiasts Club, Brunei Darussalam President Hj Awang Zaidi Hj Mohammad Daud.
Also in attendance at the event were Boustead Senior Sales and Marketing Operation Manager Tan Teck Hock, invited car groups and enthusiasts.
Not only that, but AutoMagination Services is also giving away Öhlins merchandise to 10 lucky customers until 3rd September 2022.
For more information, head over to the AutoMagination showroom in Lambak Kanan Industrial Area or follow their Instagram @ohlins.brunei @automagination for the latest updates.
THE BRUNEIAN | BANDAR SERI BEGAWAN