Ready for something exciting, colourful and musical to make a comeback?
Relentless Entertainment is set to play the fourth installment of its Musical Mania, featuring songs and performances from Broadway and Disney and not forgetting, pop stars.
The company's 10th production will take place at Jerudong International School Arts Centre Theatre for three days; 9 – 10 September at 8pm to 11 September at 1.30 pm and 8.00 pm.
Musical Mania 4 will be a fun event to attend with the family as the production has prepared numbers for the young generations ranging from children to the elderlies.
Relentless Entertainment and their top-of-the-tier talents have been rehearsing for the show for over a month and have been anticipating the comeback of the production for over two years.
"Initially, the team wanted to bring back the show a little earlier but the world was hit with a bump called the COVID-19 pandemic so they are thrilled to finally get their shoes on and warm up their vocals," said the co-founder of Relentless, Amy Cheong.
The team is also comprised of returning casts as well as new talents that are ready to show off what they have got.
The show is set to see a total of 54 talented cast members, starring singers, dancers and actors.
The team is hopeful to stage a fun, entertaining and colourful family event that will bring the audience on a journey of emotions.
Relentless Entertainment and Academy of Performing Arts has always worked closely with local talents and artists for the past 14 years and is committed to developing and nurturing the passions of youths in the creative and performing arts industry.
With their platform, they aspire to provide artists with a safe, inclusive and supportive community that inspires lifelong learning while fostering friendships, and creativity whilst building self-esteem and leadership skills.
Nevertheless, the production has created successful productions that have caught the attention of the audience and left them with a fun and emotional performance that they will cherish.
Some of the musicals that have been produced are such as an original, 'Enchanted Forest' in 2013, 'Poppins' in 2015 and in 2016 they staged 'Belle' The musical.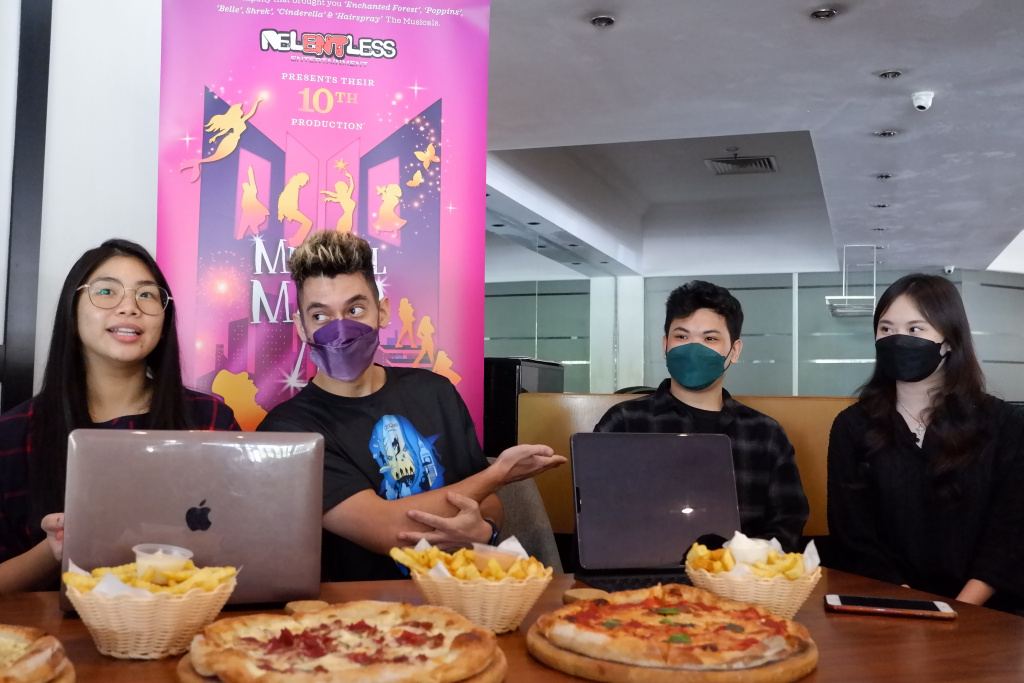 The company also produced their first Musical Mania and 'Shrek' The Musical in September 2017 and in 2018 they hosted Musical Mania 2 and Cinderella the musical.
Their last performance before the hit of the pandemic which was in 2019, produced Musical Mania 3 and 'Hairspray', the musical.
Relentless is always ready to create a musical production that will provide positivity and joy, not only for the audience but also for its artists and team.
Interested individuals can get their tickets to the thrilling performances by purchasing them at The Coffee Bean & Tea Leaf at One City Shopping Mall, One Riverside, and in Belait District, tickets are available at The Coffee Bean & Tea Leaf Supa Save Seria branch.
The tickets are priced at $25, $35 and $45.
For more information on Musical Mania 4, be sure to follow @relentlessbrunei on Instagram.
The Bruneian