FDr. Ar. Siti Rozaimeriyanty DSLJ Haji Abdul Rahman (Yanty Rahman) has been shortlisted to receive the International Business Review ASEAN Awards 2022 for Leadership Legacy Award in the Architecture and Design Sector, in recognition of her achievements.
The founder, principal architect and director of Eco Bumi Arkitek (EBA) is renowned as one of Brunei's leading architects whose firm has been involved in several of Brunei's key projects.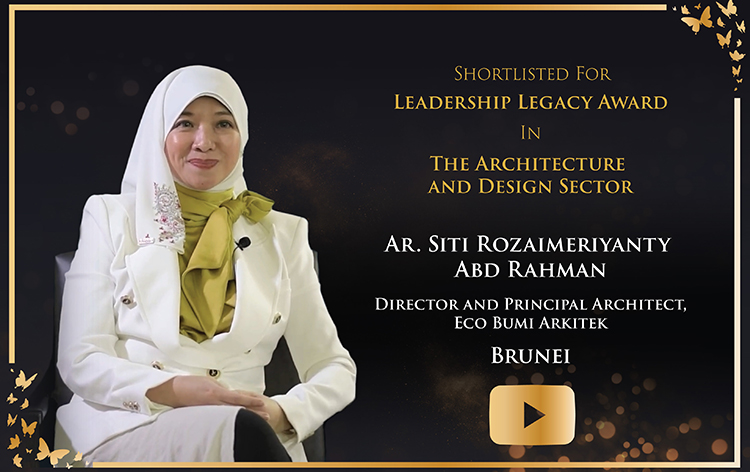 Her achievements include being the lead consultant to design Brunei Prime Minister's Office's Moments and Momentos Museum, the local associate architect (partnering with the world-famous Pei Architects from New York) for Balai Pameran Islam Sultan Haji Hassanal Bolkiah and the lead architect and project manager for Abode Resort & Spa – Brunei's first solar-powered luxury resort.
Yanty was also the first female President of Brunei's Institution of Surveyor, Engineer and Architect (PUJA), and was appointed to the Brunei Legislative Council (LegCo) by His Majesty the Sultan and Yang Di-Pertuan of Brunei Darussalam – an honour granted exclusively to persons who achieved distinction in their field or have greatly contributed to the communities in Brunei.
The International Business Review ASEAN Awards is slated to take place later this year.
THE BRUNEIAN | BANDAR SERI BEGAWAN