Italian motorcycle company Ducati has officially entered the Bruneian market with local auto dealer Bee Motors appointed as its official distributor and the opening of its first 3S facility in the sultanate.
According to Operations Manager of Ducati Brunei Tony Pang in a press conference, after seeing a growing number of riders in Brunei, the local company took it as an opportunity to introduce the premium motorcycle brand.
"The distributorship was awarded to us (Bee Motors) back in April 2022. We have been planning over the last year just setting up the dealership," he said.
Known for its Italian craftsmanship, performance, and cutting-edge technologies, Ducati has made a name for itself in the motorcycle world.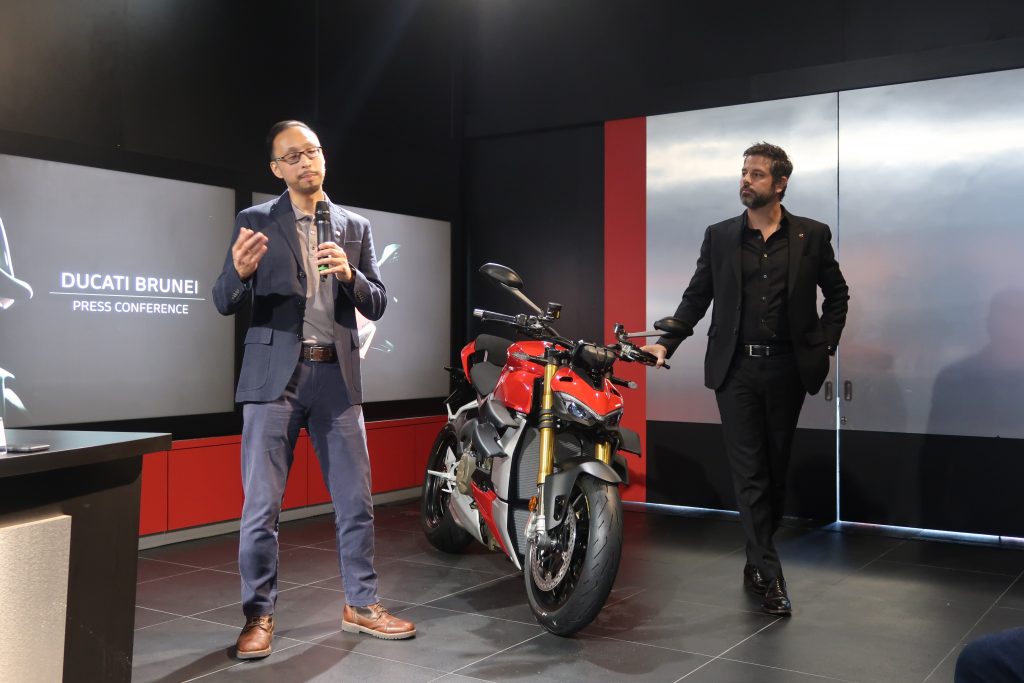 During the press conference Vice Principal Ducati Asia Pacific, Marco Biondi shared a short history of the Ducati brand.
The premium Italian brand is one that has a rich heritage in motorsport and manufacturing motorcycles. The company has been around since 1926 and was founded by brothers Adriano, Bruno and Marcello Cavalieri Ducati.
According to Marco, the company initially began as a manufacturer of radio components, but over time has evolved to experiment with motorcycle engines.
Today, Ducati has become one of the most acclaimed motorcycle brands in the world, with a long history of producing premium, performance-oriented bikes that have won multiple competitions and awards.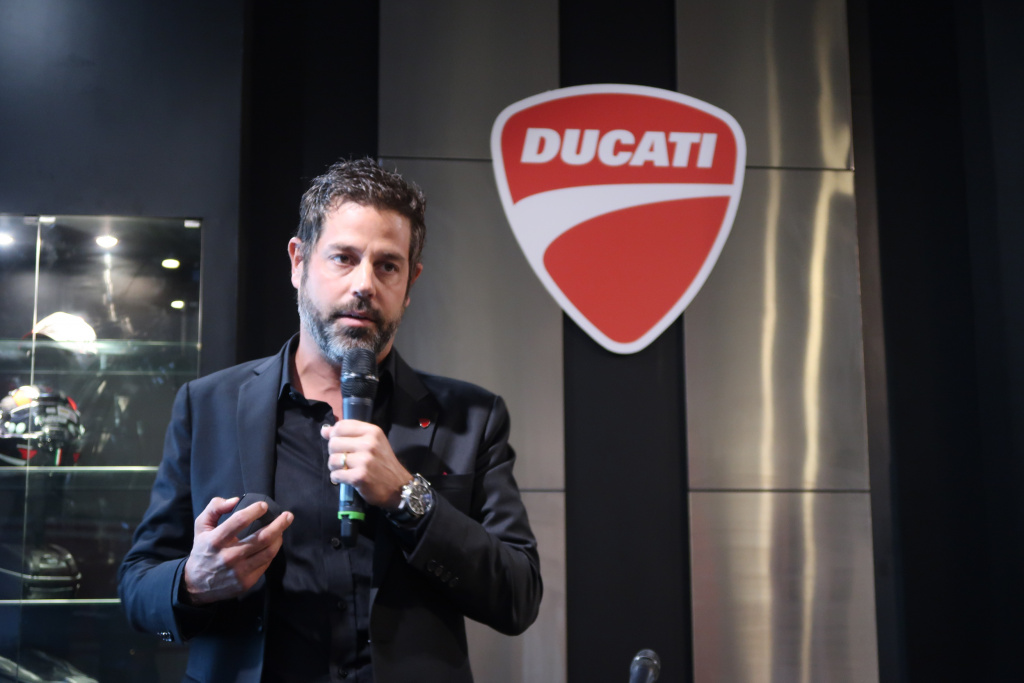 Brunei is the latest addition to Ducati's growing network with more than 700 dealerships in over 90 countries around the world.
Commenting on the new dealership in Brunei, Tony shared that it is a 3S facility, meaning it will provide sales, service and spares under one roof.
"The showroom with 144 sq m area houses Ducati model line-ups, accessories and apparels; a service centre with two standard repair bays and spare parts supply," he shared.
Located in the convenient location of the Industrial Beribi area, the new facility is designed to cater to a wide range of Ducati motorcycles comprising models ranging from the Scrambler Ducati, the iconic Monster, the Panigale superbikes and many more.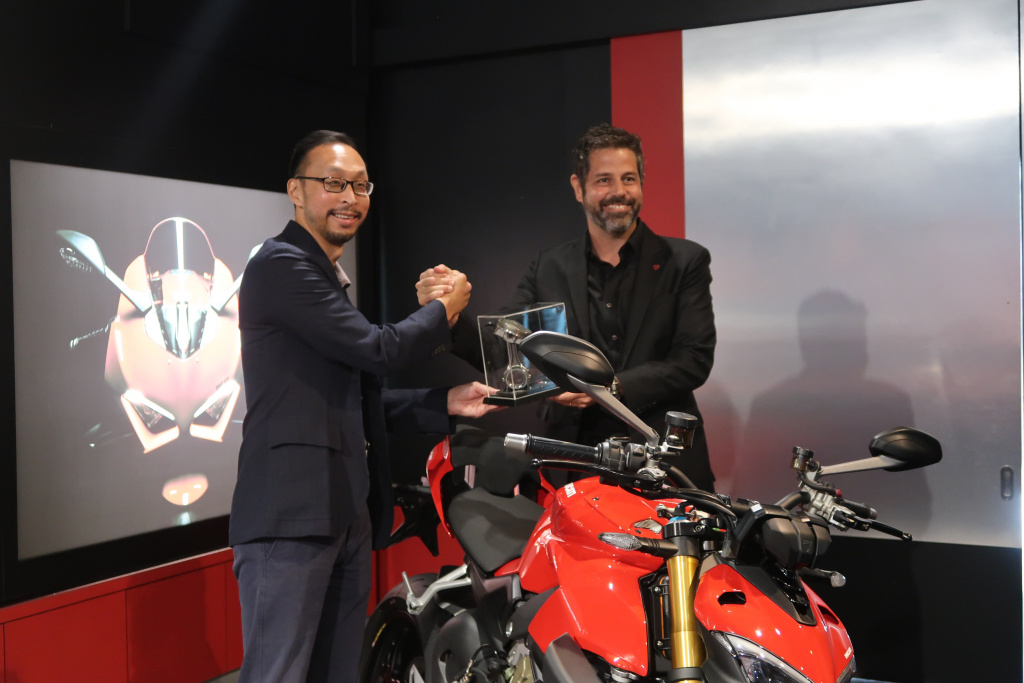 The new facility will also house a wide range of apparel and accessories of Ducati brands.
Not only that, but a staff of highly qualified technicians trained is available in the workshops for after-sales service and repairs.
As for future plans, Tony shared that Ducati Brunei hopes to include riding tours, gatherings and meet-ups, broaden its range of apparel and accessories and offer support for the local Ducati Official Club (DOC) in any event or activities.
The goal is also to build trust and confidence through the brand's complete state-of-the-art 3S facility in Brunei, he added.
THE BRUNEIAN | BANDAR SERI BEGAWAN