Taiwan and Brunei have been agricultural trading partners for over three decades, with a demonstrated increasing trend throughout the years.
Statistics provided by the Department of International Affairs, Council of Agriculture, Executive Yuan, show that the exports from Taiwan to Brunei from 2012 until 2021 have seen a significant 103 per cent increase.
While imports from Brunei to Taiwan show an encouraging and almost twentyfold increase of 1756 per cent.
In 2021 alone, Brunei exported approximately US$7 million of agricultural products to Taiwan and Brunei's imports from Taiwan amounted to US$6.8 million.
"To (develop) enhanced agricultural trade between both countries, (we) suggest promoting the cooperation (even further) between the public and private sector for both sides," said the department.
"In addition, if Taiwan joins the Comprehensive and Progressive Agreement for Trans-Pacific Partnership (CPTPP), the tariff and non-tariff barriers can be removed (and) the bilateral agricultural trade can be (greatly) strengthened."
Taiwan officially submitted its application to join the CPTPP in September 2021 and if successful, the impacts will include deepening the island's supply chain cooperation and diversifying its market.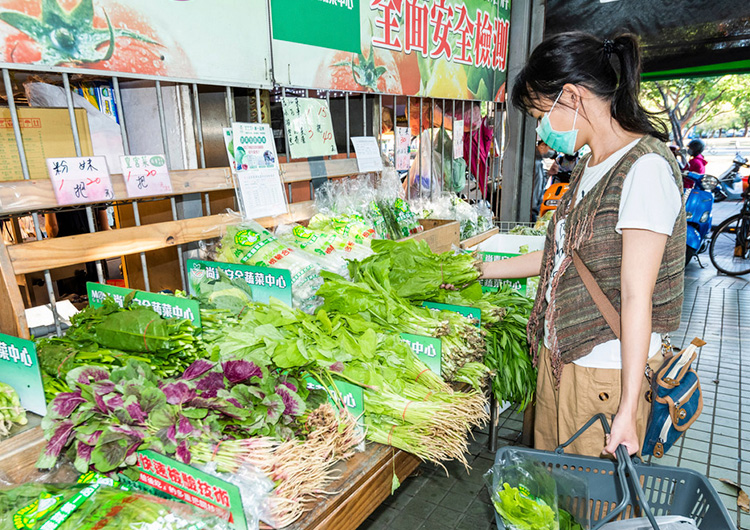 For the agricultural industry, in particular, market opportunities for Taiwan's agricultural products can be expanded while attracting investment opportunities.
Taiwan's agricultural sector has made adequate preparations for CPTPP which include a series of measures for structural adjustment in agricultural sectors namely expanding international markets; promoting local consumption and differentiating market niches and constructing or upgrading the cold chain/supply chain of agricultural products.
Other measures involve expanding the green environmental payments and accelerating structural adjustment; accelerating the development of the sixth industrialisation of agriculture; maintaining a high-quality agricultural production environment and promoting a comprehensive and diversified agricultural insurance programme.
According to the International Trade Center (ITC), the major importing product of Brunei is fruits, pertinent as Taiwan is a significant producer of fresh tropical fruits with an export value of USD160 million in 2020.
Additionally, figures from Statista.com show that in 2021, the production value of pineapples was NTD8,910.74 million followed by mangoes at NTD8,120.55 million and bananas at NTD7,423.9 million.
"Since Taiwan produces high-quality fruits such as pineapples, mangoes, guava, bananas, sugar apples, citrus, pomelo and wax apples, our agricultural traders and companies are interested in exploring opportunities for fruit exports to Brunei," said the department.
Looking ahead to the next five years, the department said that the agricultural trade between both countries is expected to continue increasing.
"In recent years, the Taiwan-invested Golden Corporation Sdn Bhd has (also) successfully worked with Brunei's royal family members to farm blue shrimp."
The department reiterated that once Taiwan successfully joins CPTPP, they anticipate further development of business cooperation between the island and the sultanate in a variety of industries.
"This includes food processing and manufacturing while further enhancing bilateral trade."
"(Additionally), our agricultural trade will be boosted due to the elimination of trade barriers, and Bruneians will have the opportunity to enjoy high-quality agricultural products from Taiwan," said the department.
THE BRUNEIAN | BANDAR SERI BEGAWAN