Experience the fun of augmented reality activities with Progresif at their interactive event dubbed 'Feel The Speed' at Yayasan Complex.
More than nine exclusive partners and vendors take part in the exciting event with exhilarating activities such as F1 Racing Simulator Experience by Apex Racing, Golf Simulator Experience by The Gold Club, Zwift Cycle by Cycle Nation and FIFA Tournament by Game On.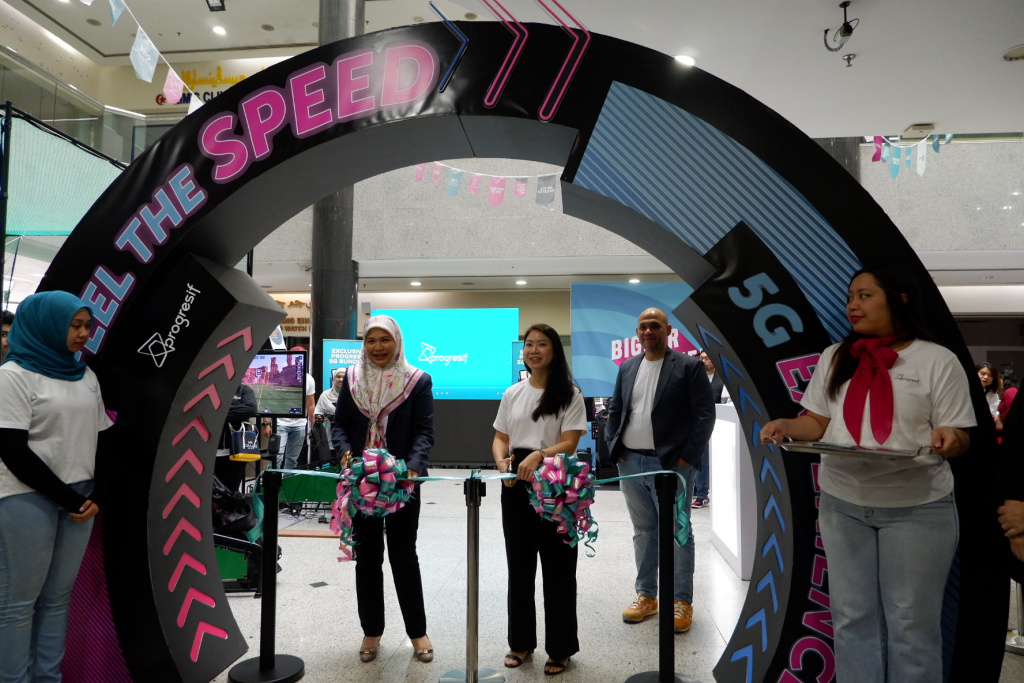 The Feel The Speed Event which is held until 31 December aimed to educate the public about 5G connectivity and high-speed data as well as introduce a range of 5G-ready devices that are available exclusively at Progresif.
In her opening remarks, Chief Executive Officer of Progresif Hjh Nurul Haniah Hj Jaafar said that the future of telecommunications is here and the world of telecommunications has evolved significantly in recent years.
"Today we are making a progressive way of experiencing 5G speeds, by presenting you 'Feel The Speed' event where the public will have the opportunity to experience what 5G connectivity can offer firsthand when it launches in Brunei," said Hjh Nurul Haniah.
She further said that Progresif and their partners are excited to share with the public the great things that they have planned which include a gaming bundle by Tech Haven that will include gaming chairs, peripherals and PC bundles.
Not only that but Chong Hock Computers has also set up a virtual reality (VR) experience area in their booth where they will help customers try out the latest VR technology.
"We are thrilled to bring you the 5G experience to live this weekend. Feel The Speed weekend is all about exploring the capability of 5G connectivity and technology to consumers, from mobile devices as basic use of communication to the future of mobile gaming that is now revolutionised with the existence of 5G," said the CEO.
She continued that with the support of UNN and their shareholder, Darussalam Assets, Progresif has been conducting consumer 5G trials in selected areas of Brunei to study the reliability and capability of 5G connectivity, which has shown very promising results.
Moreover, Progresif will also be offering free 6GB of data for Prepaid and Postpaid for new and port-in customers during the event.
Additionally, as for the fixed plan customers, they can also look out for attractive bundle offers such as gaming bundles with Tech Haven, Meta Quest 2 bundles with Chong Hock Computers and much more.
Other than that, there are also mobile plans that are on offer during this event exclusively by Vicom and Incomm where they are offering 4G and 5G devices ranging from Vivo and Samsung as well as iPhone devices.
With every sign-up or purchase on any of the plans, customers will receive vouchers and gifts from Vivo and Incomm.
The Feel The Speed Event is from 28 until 31 December from 9am to 6.30 pm and lucky draws are happening every day where customers can win prizes from Top Up cards, gift vouchers and many more.
For more information and daily updates on the event, visit Progresif's Instagram @thatsprogresif and Facebook page or reach out to their call centre at 177.
THE BRUNEIAN | BANDAR SERI BEGAWAN