Last year, Syefa Hayati Maserwan was in hot pursuit of a new hobby, to satiate her desire to try new things.
With a willingness to learn, the market researcher by day found a new passion in crocheting and a year later, this 24-year-old has managed to turn a pastime into a profit with Sheep Crochet.
Launched in the latter half of this year, Sheep Crochet is a sole proprietorship that deals in customised hand-made crocheted hats, flower bouquets, tote bags and more.
"I began learning crocheting by myself, mainly from YouTube, and of course, did a lot of practice (and) yes, I enjoy crocheting, and it's one of my 'therapeutic hobbies'," said Syefa, a recent graduate from Universiti Brunei Darussalam (UBD).
She added that the decision to take up crocheting was one that was borne out of the desire to explore new hobbies during the pandemic, however with time, the youthpreneur found that she could not put the crochet hooks down.
She explained that crocheting can be an easy skill to learn, so long as there is a crochet pattern to follow and she does not miss any stitches during the crocheting process, also noting a particularly challenging technique called the 'Jasmine Stitch'.
Syefa's crocheting slowly evolved from a mere hobby to a habit, it became something she did more often, especially when she graduated and entered the workforce. All the while, her talent in crocheting had not gone unnoticed by her friends and family.
By this point, she started to receive overwhelmingly positive feedback on her crocheted items from her loved ones and adding to that, the rising popularity of crochet in the local market, Syefa finally took the plunge and launched her own crochet business with Sheep Crochet.
"I named this business Sheep Crochet because it represents myself as my friends call me Sheep or Syep and I am doing the crochet myself, so I thought the name would be fitting," said the 24-year-old.
Sheep Crochet sells items based on the request of customers which include bouquets, hats, totes and sweaters. Part and parcel of crochet, Syefa shared that each item is unique as they are lovingly handmade, perfect as a gift, whether to a loved one or one's self.
The crocheted flower bouquets, in particular, are very popular among her customers, with many finding special meaning in their inability to wither and die.
"As for my personal favourite, that would be crocheting flowers because, not because they are the quickest to crochet, but the thought of customers buying them to give them to someone just makes it extra special. And I am glad to be part of making someone happy," said Syefa.
For Syefa, each of her products takes different timeframes to complete. A bouquet of three flowers can take her around two to three hours, a hat can take around one to two, whereas a sweater can take about one month to finish.
Despite the existing, albeit small crochet market in Brunei, the entrepreneur tries her best in marketing her business, employing a cute and colourful aesthetic for her promotional images to capture the fun and creative side of crocheting.
The price range of each product varies, for instance, the crocheted flower bouquet can range from around $5.00 to $30.00 and currently, the products are being sold through her Instagram @sheepcrochet.bn.
Although Sheep Crochet is still a fledgling business, Syefa is always on the search for new ideas to add to her portfolio of products. In the future, she does plan on offering more products once the business is set to purchase more supplies.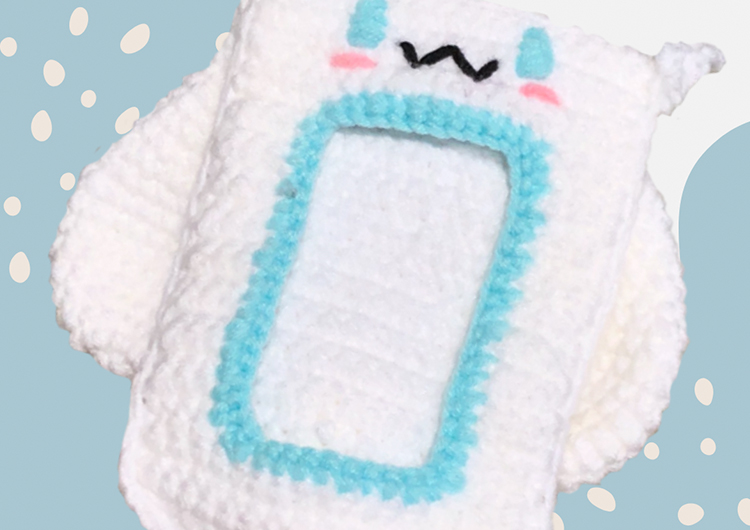 In the meantime, however, she wants to improve her crocheting even further.
"My Sheep Crochet journey has been exciting so far and I am proud of what I have achieved in this short period of time. I have my mother to thank for that, who has been my ultimate supporter and always believes in my decisions. As well as my close friends and family members who keep supporting my journey," said Syefa.
Follow along with the cute crochet items that the youth makes by checking out her Instagram @sheepcrochet.bn and have one custom-made by her.
THE BRUNEIAN | BANDAR SERI BEGAWAN