Starting a health and beauty business requires a great deal of resilience, dedication, and most importantly passion.
For budding entrepreneurs Amal Nazurah Rahman and Mohammad Nasrullah Nassaruddin, the journey started with Skin Globe Company.
In 2023, the husband-wife duo launched the company's first health and beauty product, Premium Peptides Collagen.
Homemaker-turned-entrepreneur Amal shared how the quest for beautiful and healthy skin for herself and others since childhood inspired the birth of their new business.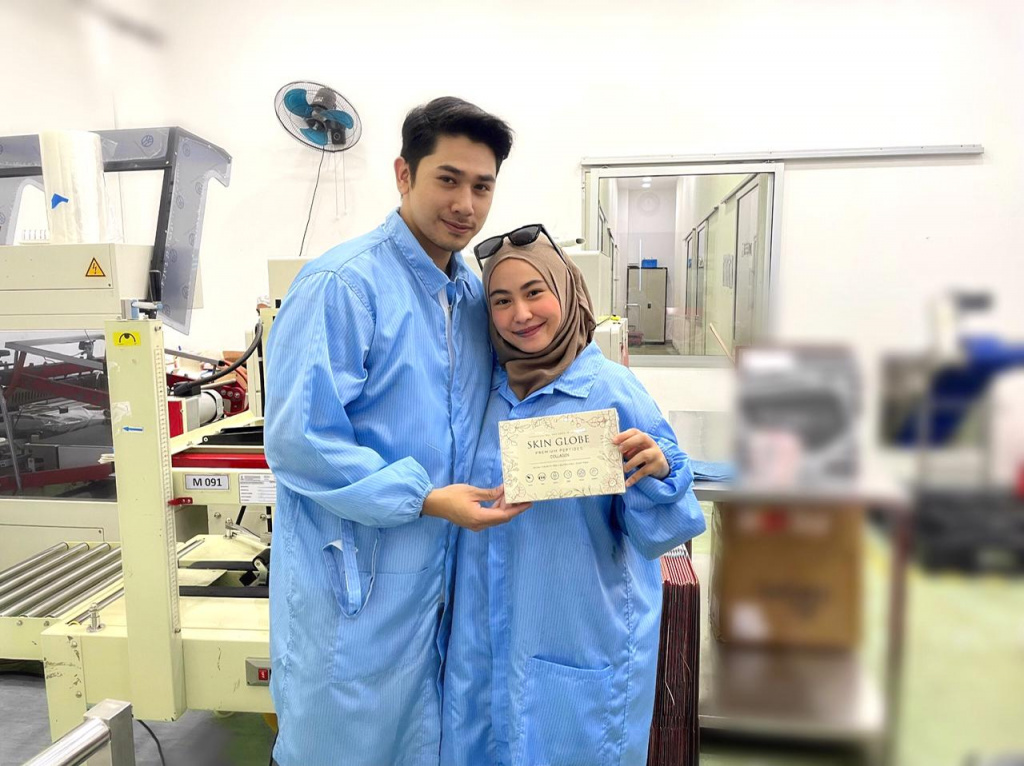 "Since I was young, my mother would introduce me to collagen drinks. I fell in love with how Collagen had changed my life (beauty) and routine (taking care of health), which inspired me to create my own line of beauty and wellness products," she shared.
Amal is a budding entrepreneur who juggles both her family and her growing beauty business.
Meanwhile, Nasrul, a man with many hats, is an actor, host, entertainer and filmmaker. He also handles the marketing and promotion roles of the company
As a passionate consumer of health and beauty products, Amal was able to spot a gap in the Bruneian market for locally-made health and beauty products that was when she decided to create her own homegrown brand.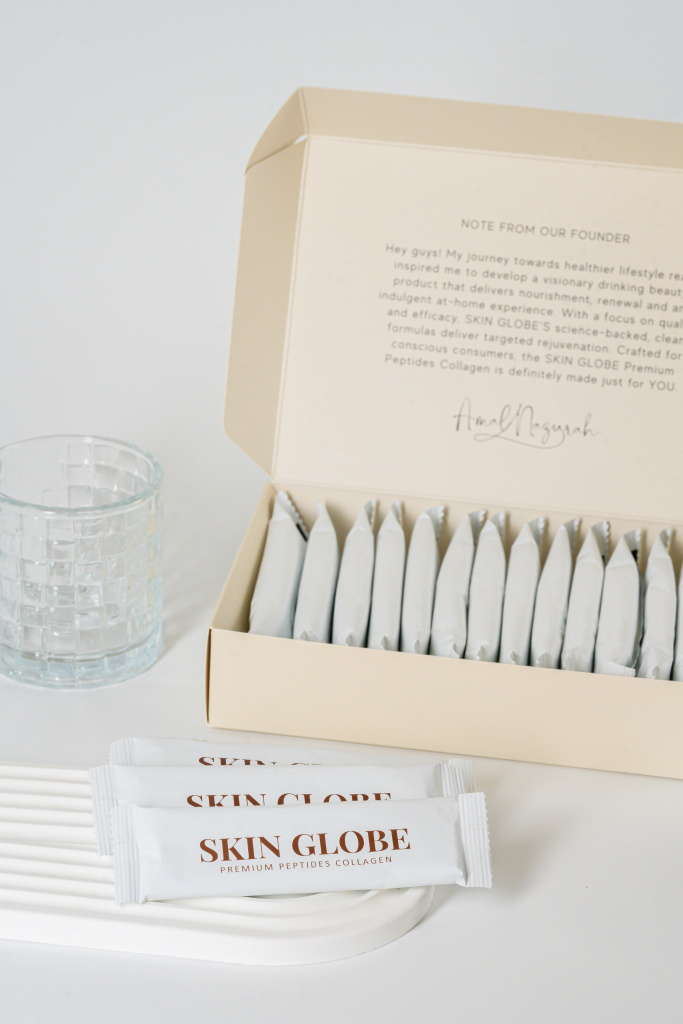 "Instead of buying people's products, why not make one on my own," she said.
Amal started introducing her own mixtures of collagen supplements to generate extra income while also looking after her first child.
Skin Globe came to life with the clear goal to introduce the brand to the Brunei market.
The health and beauty company set out not only to produce high-quality internationally-approved products and services but also to sell them at an affordable price range.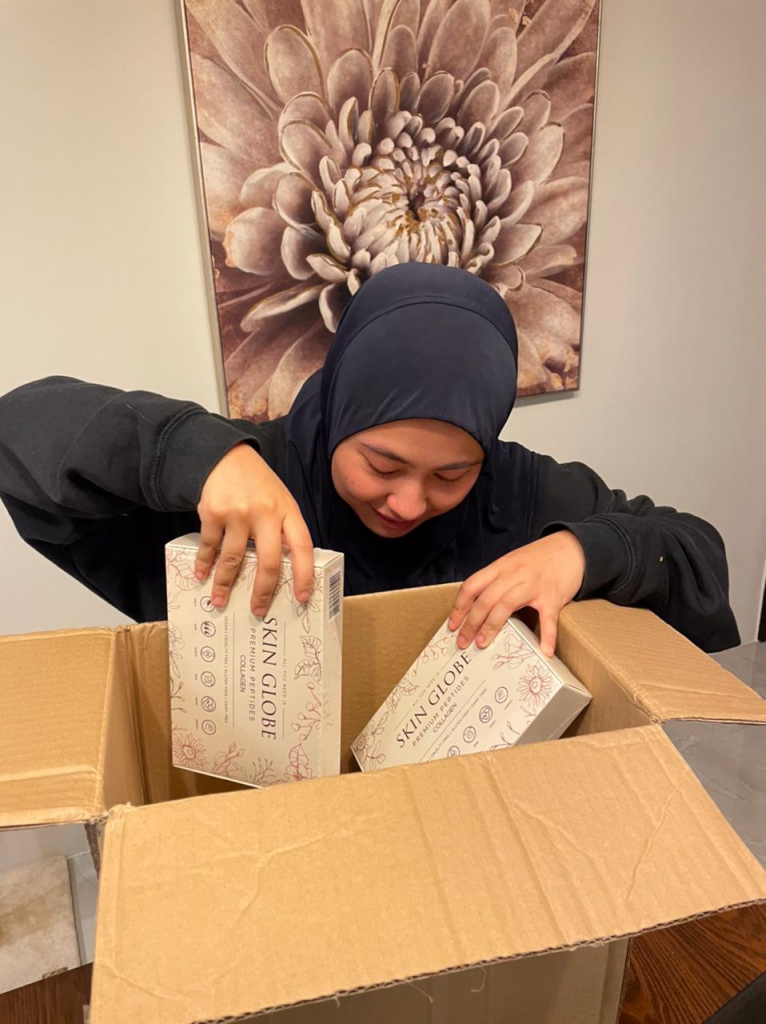 Along with her supportive husband, the duo decided to come up with their own line of collagen products, which could improve the quality of skin, hair and nails.
To learn what they needed to be in the beauty business, Amal and Nasrul educated themselves on the health and wellness industry and got to know the ins and outs of the industry from manufacturing to marketing.
On 8 December 2022, the founders signed their first agreement with the Malaysian-based manufacturer of their first production that was held in Kedah.
Their first product, Skin Globe Premium Peptides Collagen is a daily liquid supplement of collagen which they launched during the new year.
They said that the products help to promote healthier, younger and more radiant-looking skin and encourage healthy and faster-growing hair.
For Skin Globe, high-quality ingredients are at the forefront of their brand. While the health and beauty business is relatively new and is slowly growing, Amal admits it has not been easy.
Her husband helps her run the business with Nasrul handling the social marketing side and promotions ensuring their social media page runs smoothly.
Amal meanwhile manages the business, procuring the ingredients and ensuring each batch adheres to safety and international standards.
"As a husband and wife and also entrepreneurs the challenges that we faced opening a business is that we have to sacrifice our time more on the business," Nasrul shared
"We have to communicate more. What motivates us is that in a few years, we want to achieve financial freedom, travel a lot, and also have more time with our son and family," he added.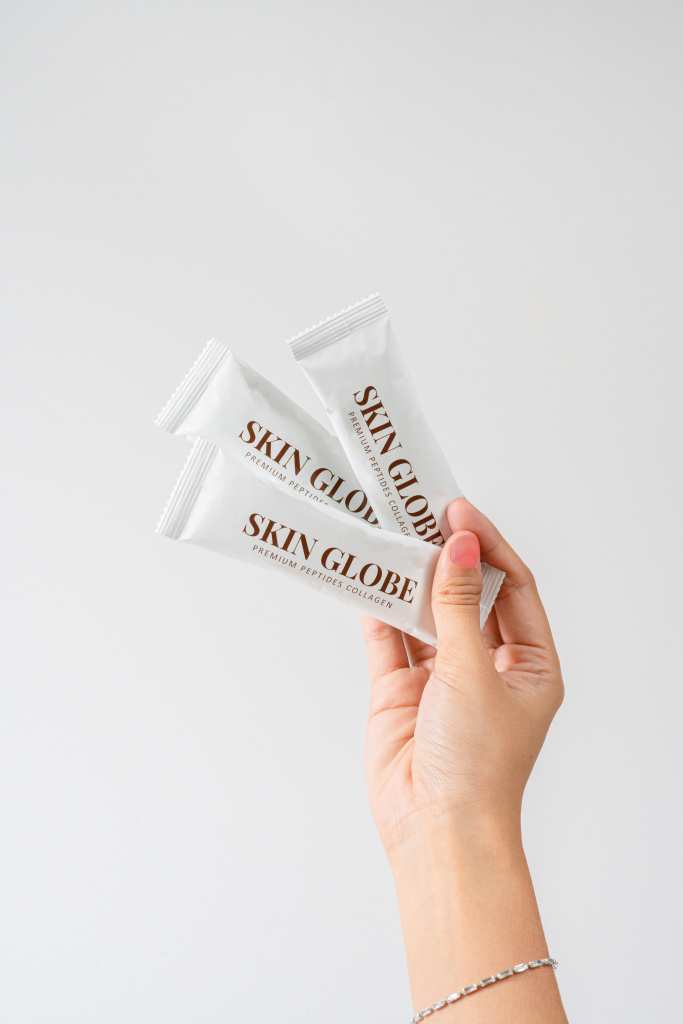 However, the business new environment also allowed the couple to challenge and push themselves.
The couple discovered new things about themselves and felt more empowered, especially when it came to taking risks and tackling new ventures.
The line of health and beauty products is featured exclusively at their main branch in Gadong and also featured at The Junction branches in Kiulap, Salambigar and MoFE.
The products are also available to purchase online on their website at www.skinglobe.co and on their Instagram account.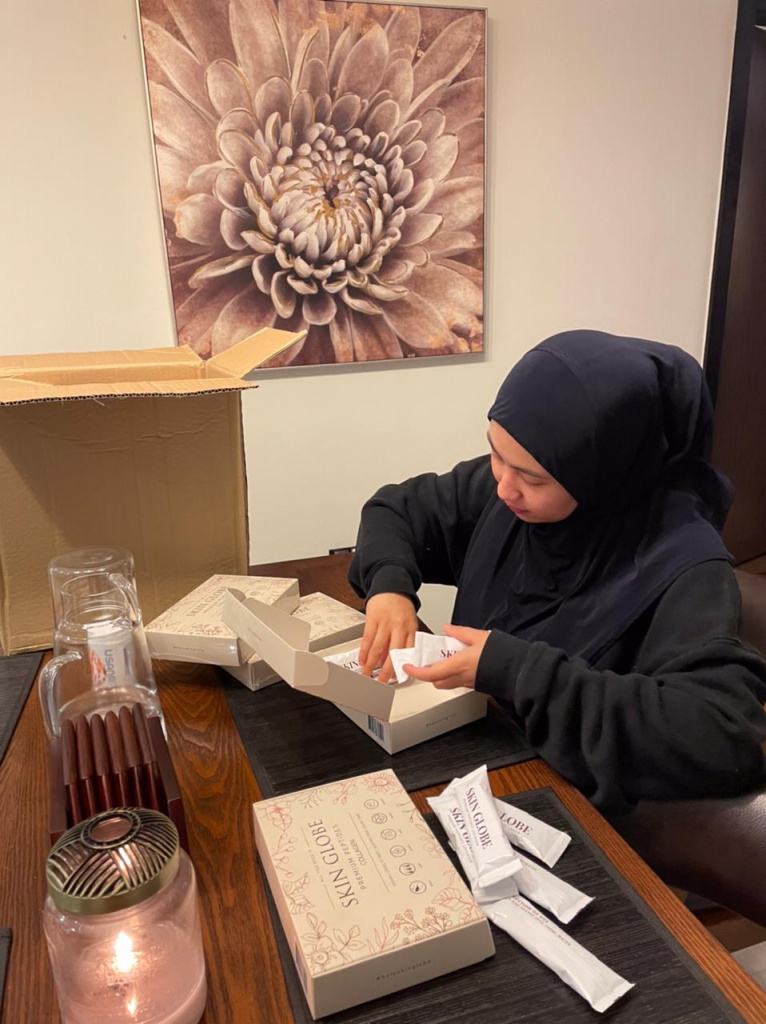 Through the local Skin Globe company, the couple hopes to provide and educate people on the importance of natural collagen.
As for future plans, the homegrown brand is looking to expand its products and offline footprint
When launching a business, Amal and Nasrul advise budding entrepreneurs to not give up and take on risks to help realise their goals.
"Never give up, failing once doesn't mean it's over. It's the start of something big. Be out of your comfort zone, don't be afraid to fail, and don't waste time because time is important," they said.
"If you have an idea, start now, not later or tomorrow. Focus more on the future and be resilient. It's not too late to start something that you love to do. If you have a dream, dream big," they added.
THE BRUNEIAN | BANDAR SERI BEGAWAN