Get your golf clubs and gear ready for an upcoming charity golf tournament – The Baiduri Masters.
Hosted by Baiduri Bank Group, the 25th edition of the competition is slated to take place on two weekends – 28 to 30 July and 4 to 6 August at Pantai Mentiri Golf Club.
Participants will be vying for the new Challenge Trophy and the coveted Green Jacket with hole-in-one prizes including a BMW iX3, Mini Cooper 3-Door Brick Lane Edition, or a $20,000 cash prize.
Registration for The Baiduri Masters is now open and interested players can submit their forms and make payments at Pantai Mentiri Golf Club.
More details can be found at www.baiduri.com or contact Pantai Mentiri Golf Club at 279 1021.
Proceeds from the tournament will go to four charitable organisations and had previously raised $85,000 during its 2019 competition.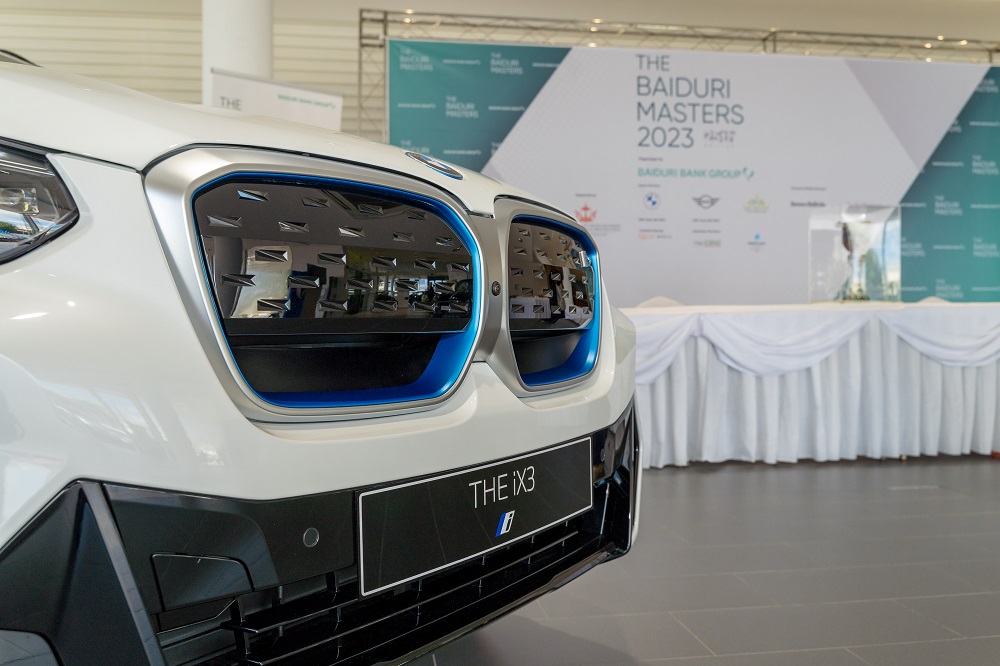 Moreover, Baiduri Bank Group has signed agreements with its partners in support of the tournament.
QAF Auto and Brunei Press have signed on as event and media partners, MixMedia as creative partner while YOUC1000 (Hui Huang Enterprise) and Rainfresh (Superwater Marketing Sdn Bhd) as hydration partners.
In his welcoming remarks, Chief Executive Officer (CEO) of Baiduri Bank Ti Eng Hui said that its long-time partners and regular sponsors of The Baiduri Masters have waited since 2019 for their opportunity to give back.
"I am pleased to announce that the spirit of giving back will be flying high once more for the 25th edition of the Baiduri Masters," he said.
He added: "Thanks again to our partners, sponsors, and friends from the golfing community as these contributions will co-create a brighter future for these communities and families."
Signing on behalf of Baiduri Bank were Baiduri Bank's CEO Ti Eng Hui and Deputy CEO, Business Development Pg Azaleen Pg Dato Haji Mustapha.
Other signatories were General Manager of QAF Auto Alisa Khoo, Marketing Manager of QAF Auto Siti Salwa Hj Mustapha; General Manager of Brunei Press Anafiah Omar, Senior Manager of Finance & Operations of Brunei Press Suzie Houng; Chief Executive of MixMedia Azlan Ahmad, Deputy Chief Operating Officer of MixMedia Ana Dzulkefdi;, General Manager of Superwater Marketing (Rainfresh) Hj Abdul Hadi Hj Yaakub, Production Manager of Superwater Marketing William Chieng Leon Son; Finance Manager of Hui Huang Enterprise (YOUC1000) Joan Hii, and Huda Hidayah.
THE BRUNEIAN | BANDAR SERI BEGAWAN