Starting off as a favourite past-time, local youth Syazwina Hj Mahmod took her chances to pursue her love for baking as a side business.
Her first baking experience was with her mother when she was still a child. Now at 35, the full-time educator realised her dream with 'Baked by Weena' – a home-based bakery specialising in New York-inspired cookies known for the thick, gooey center with a crispy crust.
"In the past, I would assist my mom with tiny tasks like mixing the batter or simply turning on the electric mixer. Not only that, but I also love watching cooking shows and reading food recipe blogs. That is how I teach myself and progress in baking," she said, adding that she also makes crunchy cookies, muffins and brownies.
Knowing her love for baking, the idea and inspiration of having her own business was further sparked by bakers and creators, whom she looked up to, from Australia, the UK and Korea.
Baked by Weena began in late 2020, just after she completed her studies and was actively looking for a job.
"I bake at my parents' home. As my mom and sister are home bakers too, we usually share our baking tools," said the educator
Currently, her bestselling products are the NY-inspired cookies which are available in original and stuffed.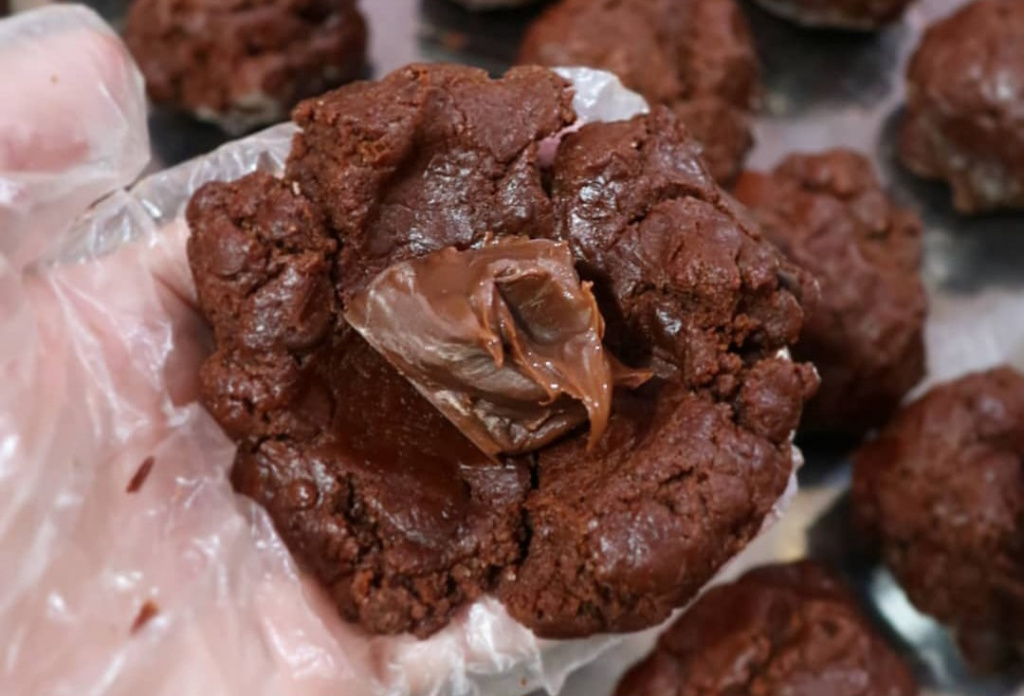 For the original version, they have a variety of flavours such as Chocolate Chips, Triple Chocolate, Caramilk, Milkybar, and Galaxy Caramel.
According to her, the flavours are always on rotation, depending on the availability of the chocolates.
Meanwhile, the stuffed cookies come with fillings like nutella or biscoff, giving the extra gooey center.
Additionally, Baked by Weena's menu also includes 'The Matcha Series', consisting of matcha-based cookie dough with three different flavours – Just Matcha, Milkybar, and Cookies and Cream.
"When I first baked these, I sent them to multiple people whom I know are big fans of Matcha, as my taste testers. They were so helpful with constructive feedback and Alhamdulillah I created the perfect cookies for Matcha fans," said the 35-year-old.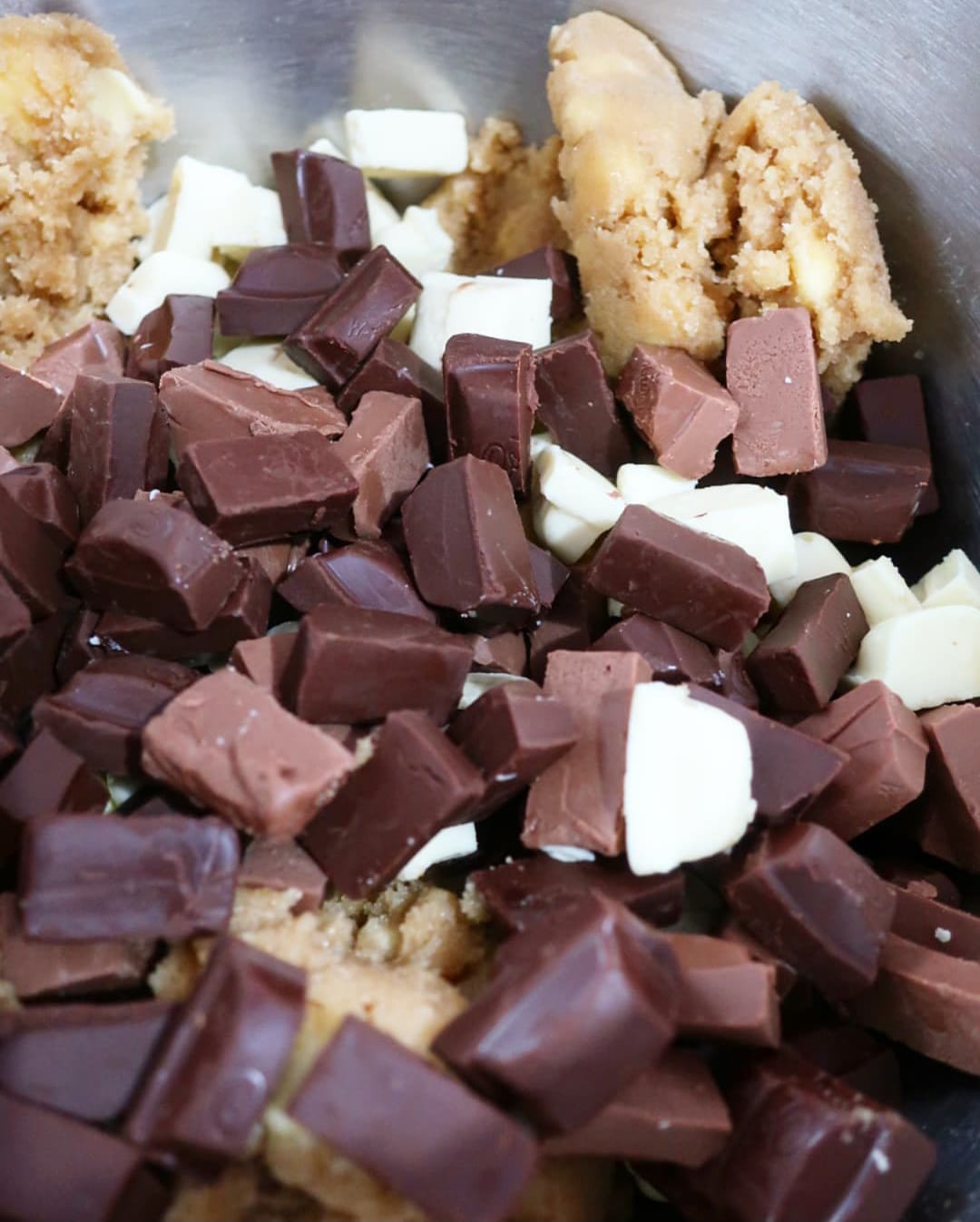 Moreover, the Just Matcha is packed with her homemade Matcha chocolate chunks. One of the taste testers commented that they would love to taste more of the matcha in the cookie.
Hence, she decided to make her own matcha chocolate and add it to the cookie – a customer's favourite.
Furthermore, Milkybar is a classic pairing of Matcha and white chocolates, and the Cookies and Cream are stuffed cookies with oreo based cookie dough filled with cookies and cream chocolate chunks which melt when baked.
Not only that, but this cookie business also sells a variety of crunchy cookies ranging from chocolate chips, dark chocolates, pecan butterscotch, and almond chocolate chips.
Customers also have the option to order for personal consumption or as door gifts for their events such as weddings, family gatherings, and more.
Not just cookies, Weena also bakes Banana muffins such as original banana, banana Nutella and pecan crumble or their hot-selling flavour, the banana Nutella muffins.
The entrepreneur shared that the reason why she chose these bakes as her main products is that she usually makes them for her husband to bring to work to share with his co-workers.
"At one time, I baked the crunchy chocolate chip cookies and he later texted at noon telling me that his colleagues wanted to order them," she said. The positive feedback has further convinced her to embark on the business journey and pursue her love for baking.
The NY-inspired cookies are priced at $4 each and would give a special offer; buy 3 for $11 and 6 for $20. As for muffins, they each cost from $12 to $16, while the crunchy cookies are from $5 to $7 per packet.
Touching on future plans, Syazwina said that she has ample things to do and improve on such as flavours and visuals.
"I do have quite a few ideas already on the flavours I would like to try but I'll keep that a hush-hush for now," said Syazwina, adding that she also eyes to do collaborations with other coffee shops.
If you are ever craving chunky and gooey cookies, check out @bakedbyweena on Instagram and support her small business.
THE BRUNEIAN | BANDAR SERI BEGAWAN