Cambodia, the newly-appointed chair for ASEAN 2022, is committed to lead ASEAN towards realising the bloc's objectives in three key priorities; Political and Security Pillar, Economic Pillar and Socio-Cultural Pillar.
Prime Minister of Cambodia Hun Sen, at the ASEAN chairmanship handover ceremony on Wednesday, in his speech said that the initiatives are paralleled with ASEAN's core values of "One Vision, One Identity and One Community".
Under the Political and Security Pillar, the prime minister said that Cambodia will focus on strengthening the ASEAN Centrality and ASEAN Unity, for both regional and external partners' cooperation, based on ASEAN Way and Principles stipulated in the ASEAN Charter, Treaty of Amity and Cooperation in Southeast Asia, and ASEAN Outlook on the Indo-Pacific.
Moreover, in ensuring a path forward in peace, security, and prosperity, the prime minister added, ASEAN must be resilient and robust in the face of increasing geopolitical competition, transnational-crime, terrorism, climate change, and infectious diseases, along with other concerns.
As COVID-19 is becoming the new normal, under the Economic Pillar, he continued, Cambodia is looking to promote the effective implementation of all initiatives and measures that were agreed upon, as well as maximise trade agreements, to expedite the recovery of economic growth.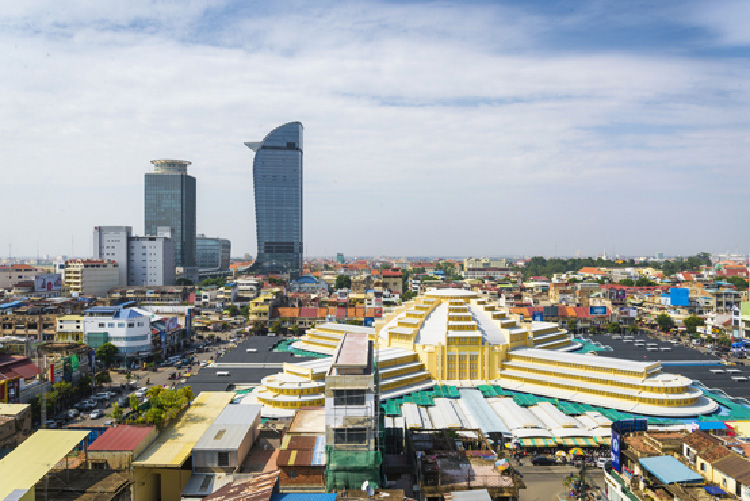 "This is to ensure that ASEAN remains an attractive dynamic hub for trade and investment by enhancing both physical and digital connectivity; strengthening the capacity of MSMEs; and promoting entrepreneurship amongst women and youth; as well as other priorities aimed at narrowing the development gaps and advancing regional Integration," he said.
Cambodia is also aiming to strengthen the development of human resources with the Socio-Cultural Pillar as a response to meet the demands of community building on the ground, encourage women and youth in building and maintaining peace as well as build an inclusive social protection system.
In the spirit of the one ASEAN identity, the leader added the strengthening of people-to-people bonds as part of the key priority.
With this, Cambodia is expecting to mobilise support and cooperation in order to realize the aim of building the three ASEAN Communities in accordance with the ASEAN COMMUNITY VISION 2025 and promote the establishment of the ASEAN Community's Post-2025 Vision.
For ASEAN 2022, Cambodia will be hosting under the theme of "ASEAN A.C.T.: Addressing Challenges Together" for harmony, peace and prosperity in the whole region.
THE BRUNEIAN | BANDAR SERI BEGAWAN