Brunei has received 58,500 doses of the Pfizer-BioNTech vaccine on Friday afternoon from Belgium, marking the first delivery out of the 300,690 vaccines procured by Ministry of Health.
The vaccine arrival, with the second shipment arriving on Sunday, was just days away from the start of the national inoculation programme for youths aged between 12 and 17 on Monday, 8 November.
Over 38,000 students from the public and private schools are set to be vaccinated in the next two weeks, in a bid to meet the country's target of more than 85 per cent of fully vaccinated population.
In a statement from Ministry of Health, Brunei Darussalam Medicines Control Authority (BDMCA) has approved the safety and efficacy of the Pfizer-BioNTech following a thorough scientific assessment from the National COVID-19 Vaccine Technical Committee.
The authority also granted special permission to administer the Pfizer-BioNTech vaccine in Brunei during a public health emergency or pandemic.
The Ministry of Health further instructed parents and guardians that adolescents who wish to receive the vaccine are required to:
• Scan the BruHealth QR code during the registration process by teachers before entering the vaccination centre.
• Bring their smart card and BruHims card (if available)
• Bring the completed consent form, health screening form and flu desk screening question form.
• Wear face mask at all time
• Practice physical distancing
• Bring umbrella and enough drinking water
• Comply with all the instructions given by personnel at the vaccination centre
In addition, all adolescents are also required to declare to the health personnel at vaccination centres that:
• Their BruHealth code is either green or yellow
• They do not have flu-like symptoms
• They are not issued with Quarantine Order or Self Isolation Notice.
• For those who have recently recovered from COVID-19, they are to ensure that the date of their vaccination is not less than four weeks from the date they have been confirmed recovered.
Furthermore, the Belalong Community Hall Vaccination Centre in Temburong District will be opened for walk-ins for individuals whose second dose vaccine slots have been affected by the Vaccination Programme for Adolescents starting from Wednesday, 10 November 2021, announced the minister of health at the press briefing on Friday.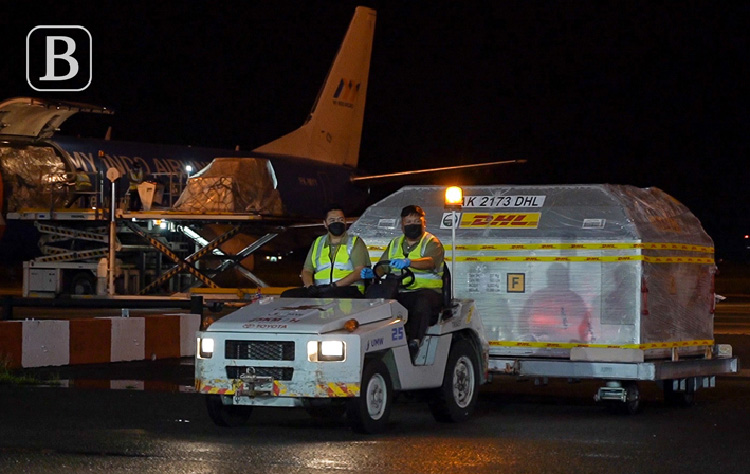 "The set period for the Moderna vaccine is 4 weeks, while for the AstraZeneca vaccine is at least 6 weeks," said the minister.
The operation hours at the Belalong Community Hall Vaccination Centre, Temburong is from 8:15 am until 11:30 am and from 1:45 pm until 3:30 pm, every Monday to Thursday and every Saturday.
This article was first published on 06 Novmber 2021 in our Weekly E-Paper issue 166 | More stories here
THE BRUNEIAN | BANDAR SERI BEGAWAN