The government has introduced heftier compound fines to violators of guidelines issued by the COVID-19 Steering Committee during the Transition Phase effective Friday, 19 November, announced the minister of health.
Yang Berhormat Dato Seri Setia Dr Hj Mohd Isham Hj Jaafar in a press briefing revealed several new fines to individuals not adhering to the directives which will be considered as an offense under the Infectious Diseases Act (Chapter 204).
i. For offenses on exceeding the total capacity limit allowed on-premises or gathering events at home or at other premises, whereby the limit imposed include service workers such as catering workers and organisers, a compound fine of $5,000 for each offense will be imposed on the owner or manager of the premise, or event organiser.
ii. Premises that allow any individual including their employees who are not fully vaccinated to enter the building, a compound of $2,000 for each offense will be imposed to the owner or manager of the premise or event organiser.
This compound fine is exempted for critical workers who are required to carry out essential works provided that the place of work is isolated and not visited by the public, for example, operators/engineers in the oil and gas sector.
iii. Not wearing face masks for employees on business premises – a compound fine of $100 per person will be imposed on any employee found in violation of this directive.
iv. Any individual who is not fully vaccinated who enters any premises – a compound fine of $100 per person will be imposed on the individual.
v. Meanwhile, the total compound fine for any individual found violating the directive to stay home between 10pm and 4am under "Ops Peralihan" (Transition Operation) is maintained at $500 for each offense.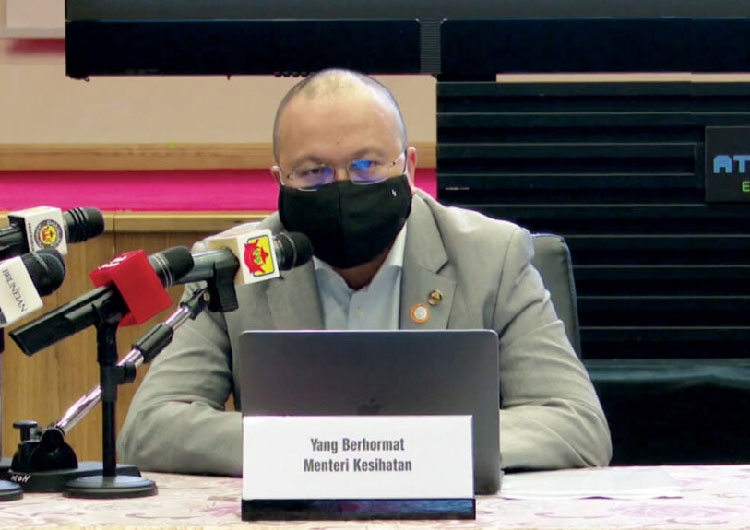 The minister further said that during the Transition Phase, security and enforcement agencies will continue to monitor any incidents of violation of the directives or the Standard Operating Procedures, ensuring the safety and the well-being of the public.
"Let us all abide by all the guidelines and directives issued by the Government during this COVID-19 pandemic. InshaAllah with an integrated effort and with trust in Allah Subhanahu Wa Ta'ala, Brunei Darussalam and its people will continue to be protected and safeguarded," concluded the minister.
Members of the public can contact the National Coordination Centre for COVID-19, which operates 24 hours a day, for any complaints of violations of the guidelines. The hotline numbers are 8176148 / 8175148 / 8166148 / 8155148.
This article was first published on 20 November 2021 in our Weekly E-Paper issue 168| More stories here
THE BRUNEIAN | BANDAR SERI BEGAWAN