Calling all froyo lovers — the popular Spanish franchise Yolé has now arrived in Brunei.
Yolé, pronounced as "yo-lay" is the newest player to the country's emerging frozen yoghurt scene opened its very first international branch at the Setia Kenangan II Complex in Kiulap
With their slogan, "Goodbye Sugar, Hello Taste", the revolutionary brand brings customers to a healthy era of ice cream and frozen yoghurt with no added sugar.
The brand is currently present in seven countries with more than 35 stores and products in more than 600 supermarkets around Asia.
That includes Singapore, Taiwan, Cambodia, South Korea, Indonesia, Spain, the United Kingdom and Portugal, expanding rapidly to other countries in Europe and America soon.
Brunei Master Franchise Owner Kelly Choo said that Yolé aspires to be the favourite destination for ice cream lovers and become one of the top brands in Brunei when it comes to ice cream and ice cream yoghurt.
Yolé is known for their premium quality ingredients and reinventing traditional recipes, when Kelly was travelling in Singapore, she was impressed by their flavourful guilt-free frozen yoghurt and decided to bring the franchise into Brunei.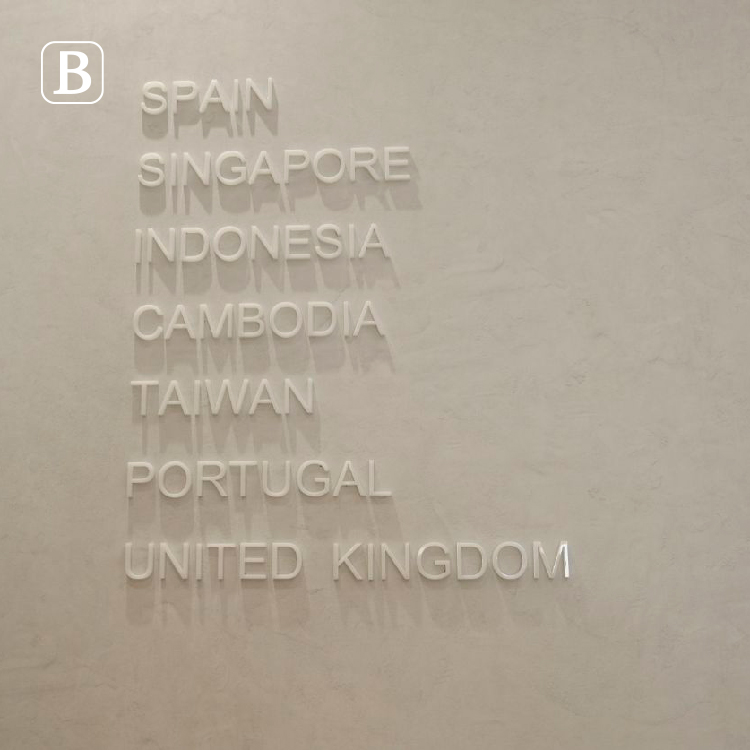 "My first time tasting Yolé was in Singapore and I was intrigued by how good it tastes with even few calories. I told myself that it is the one I will have every day. So earlier this year in April I was presented with the opportunity and the rest is history," she said, adding that the franchise boasts of having low calories, with just 65 calories per 100 ml of froyo and no added sugar.
"The secret to Yolé's 100% natural flavour is in the top-quality ingredients, and recipes are original from Italian and Spanish ice cream makers. This means healthier low-calorie frozen treats with a flavour that ranks top in blind tests competing with leading brands with sugar in the market," she said.
Opening an international franchise, however, had its challenges; from the COVID-19 restriction to the shipping of ingredients.
"Because of the pandemic, logistics has been a challenge as all of our ingredients come from Spain. But despite the challenge, our team has been able to pull through assuring Brunei Customers that we will have the full menu," she shared.
The new branch is located at Setia Kenangan 2 just next to Straits Central Agencies (SCA) and Dream Cones.
Upon entering the 900 sq ft outlet, customers are greeted to a cool-toned greys and signature turquoise interior with light-coloured wood and natural lighting creating a leisurely and relaxed atmosphere for patrons to enjoy.
Developed with accessibility in mind, the first branch for Yolé comfortably fits more than 30 people. You can enjoy your yoghurt drink, hang out with your friends and unwind after a long day of shopping in its cosy and cool setting.
Kelly also added that Kiulap is a prime centre in the Sultanate and a highly popular destination for shoppers, it would be the perfect location for the newly opened franchise.
"It is accessible and we needed enough space to be able to introduce a bigger menu than just our frozen yoghurt. We make our own waffle ice cream cones, we have frappes and smoothies and so much more," she said.
What's your flavour?
From swirling towers of frozen yoghurt to protein-packed shakes. The international franchise offers more than just frozen yoghurt.
"Yolé also offers soft-serve made from premium fresh milk, ice cream smoothies, frappe, freshly-made waffle cones and so much more," Kelly said.
Yolé's frozen yoghurt and ice cream are a perfect balance of sweet, tart, and refreshing.
Moreover, the international brand offers its main products in a variety of different ways – in small, medium and large cups.
Whether it's fresh fruit or candied sprinkles, you can swirl up endless flavour combinations using the 35 choices of toppings.
You can satisfy your sweet tooth with their crunchy options. Their marshmallow and M&M chocolates are among the popular choices.
Yolé also offers freshly hand-cut fruits from strawberries, kiwis, zesty mangoes, bananas among others.
To top it off, you can drizzle your frozen yoghurt with their choices of sauces from their popular Fruits of the Forest sauce to the indulging ultra-rich dark chocolate sauce. But the must-try is their White Chocorock sauce.
One of their popular and recommended choices in the menu is their Ibiza, a froyo parfait with layers of fresh fruits and crunchy toppings sandwiched in thick creamy frozen yoghurt and generously drizzled in sauces of your choice.
For Kelly, her personal favourite would be Yolé's freshly-made waffles cone.
Not only that, but the brand also makes their signature waffle cone fresh every day, giving it that perfect crunch in every bite.
In addition, when asked about their future plans, Kelly said that she sees a lot of potential and growing trends for a healthier lifestyle in the country and is excited about the prospect of expanding its footprint over time.
According to Kelly, the international brand is planning on opening up 15 more branches in Brunei in the next 5 years.
Aside from that, Yolé will also extend its menu in the future.
This article was first published on 18 December 2021 in our Weekly E-Paper issue 172 | More stories here
THE BRUNEIAN | BANDAR SERI BEGAWAN