Achieving a lifelong ambition of opening a coffee house, It's A Great Coffeehouse is the home of dreams that Wawa Alinoordin and her husband have built, thanks to their love for coffee
For the couple, being new in the business, listening to customers' feedback and suggestions is essential to further improve the quality of their products and services.
The family-run café which initial location was supposed to be in Bengkurong did not go as planned as it took them a lot of time to acquire equipment.
Luck was on their side when a family member found a good deal from a former café owner who was letting go of a café unit in Citis Square shopping complex in Berakas. The homegrown brand later debuted in January 2021.
Opening a business comes with its challenges and success. With It's A Great Coffeehouse, the entrepreneurs believe that it can be the best quality possible as they put in hard work and effort with all their heart and undying family support.
"Other than it is our dream to own a cafe, we have always wanted to open up a business. It is also for our children as nowadays to get a job is not easy, we were kind of worried about our kids future," said Wawa.
It's A Great Coffeehouse offers food and drinks ranging from black coffee, ice-blended drinks to sandwiches and pasta with their best-sellers including salted caramel, vanilla caramel and chocolate malt.
The new kid on the block has a variety of menus that allows people to sit in for breakfast, lunch, dinner and hi-tea.
Not just pasta and sandwiches, but they also have Japanese Curry Katsu, Creamy Mentaiku Pasta, Cheesy Baked Rice Chicken and Beef Arrabiata where customers can add on drinks at an affordable price.
It's A Great Coffeehouse also has a special menu of drinks such as bulletproof coffee, bulletproof mocha, salted mocha, ice coffee and pandan bubble. Their coffee comes in a variety of flavours from black, white, great flavoured to filtered coffee.
Check out the menu that It's A Great Coffeehouse has to offer for all the coffee lovers or head over to their shop at Citis Square and enjoy the munchies that they have.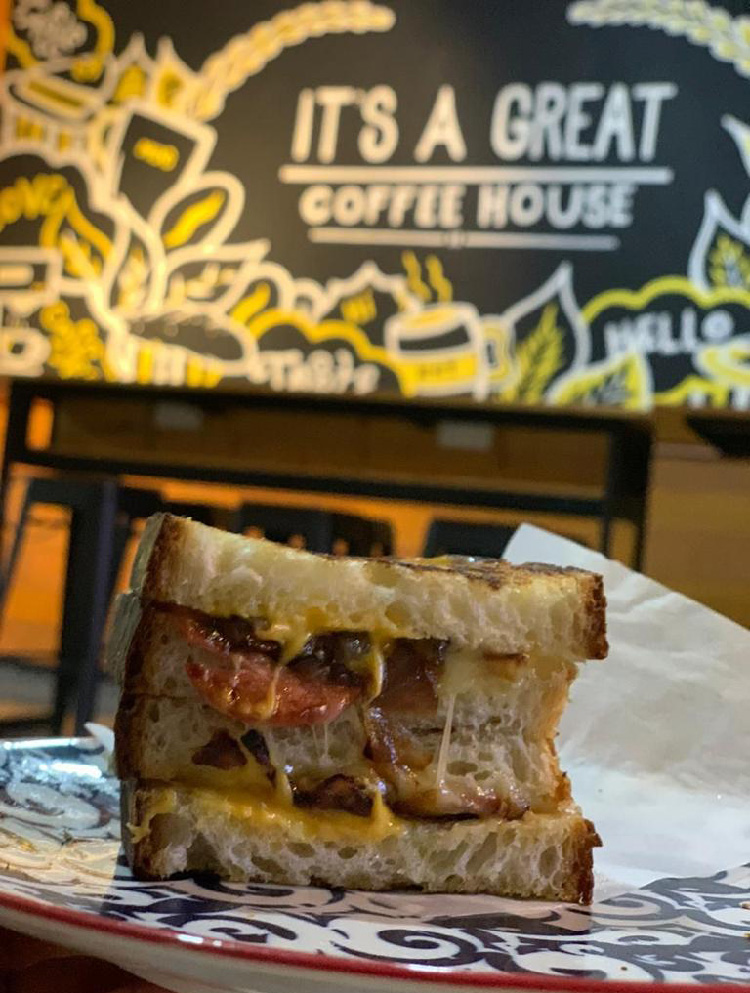 This article was first published on 18 December 2021 in our Weekly E-Paper issue 172 | More stories here
THE BRUNEIAN | BANDAR SERI BEGAWAN