Explore the different types of Coffee and Teas with Chug'a Coffee as they serve bottled drinks that are easy and convenient for people to carry, store and consume.
Chug'a Coffee offers rich and smooth coffee with the right balance of milk and offers teas of different flavours and unique tastes that is ideal for someone who is adventurous and is in for new flavours.
Starting back in July 2021, Pg Zaki Khumaini and his wife founded Chug'a Coffee as they thought to share with people something that he loves to make and also be able to make some profit out of it in hopes of making it self-sustainable.
The 28-year-old has always had a love for coffee and enjoys exploring and trying different types of coffee and tea every time he travels as he is a cabin crew himself.
"One time I went to Coles, one of Australia's biggest supermarkets, and that was the first time I came across the Barista Bros. It was so tasty and refreshing, especially in the hot Australian weather. That was the moment when I thought to myself, I would be very happy to have enjoyed something like this in the hot Bruneian weather too," said the entrepreneur.
Naming the business Chug'a Coffee, the owner thought that it was a good name to describe the business as the word 'chug' is a slang word for swallow or drink something in large gulps.
Metaphorically speaking, the thought of when someone chugs, it means to enjoy the moment, perfect portrayal of the brand.
Running the business in their humble home, the drinks are being made at home and are being sold through online via Instagram and WhatsApp.
Chug'a Coffee has a variety of menu as they initially started with selling what the entrepreneur personally loves, Coffee Latte, which then became their signature drink and their best-selling drink.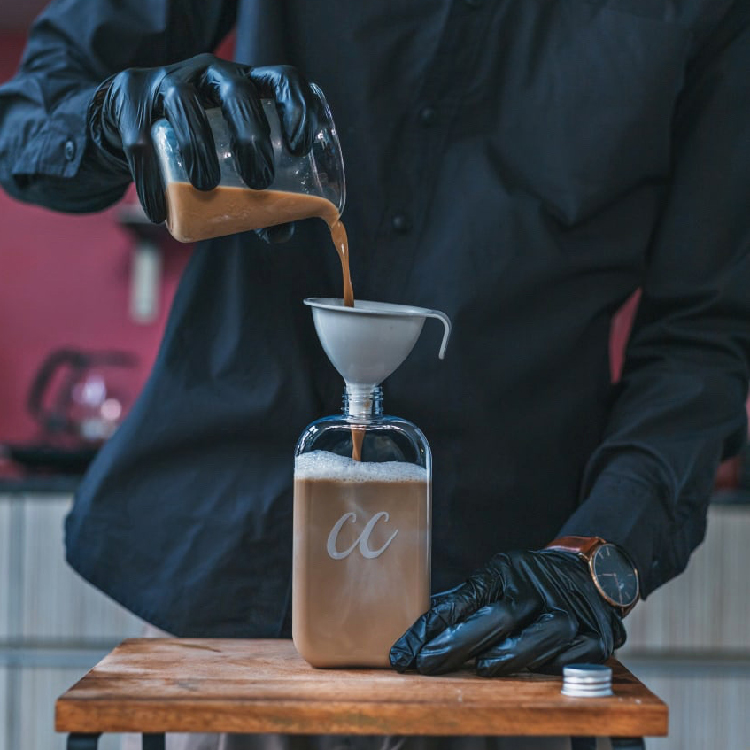 To expand their menu, they ventured into other flavours of latte and came up with the Peanut Butter Latte, inspired by his wife's love for peanut butter and to their surprise, the flavour blends well together and many people appreciate the flavours too.
Since then, they have started to explore the wonders of different ingredients and venture into other unconventional flavour combos such as Peach Earl Grey Tea and Strawberry Green Tea.
"Eventually we launched our limited neon latte series. These drinks comprise of the best natural ingredients and have become a big hit and shown a colourful and fun side of Chug'a Coffee while maintaining and expanding our classic series with mocha and dark chocolate flavours," said the coffee enthusiast.
With creating something for all to enjoy in mind, they made sure that the drinks cater to everyone of all ages from kids to elderlies and made them affordable by pricing the drinks from $3 to $5.
Gaining the attention of people since they first started, their flavours have evolved and they are continuing to explore all flavours that they have not touched on to bring to the customers something new every time.
"We are planning to offer a wider range of products in the near future with more unique flavour options for our customers. Probably some pastries too. We either plan to open a coffee shop or mass produce them and hit the national and international markets," he added.
Have a taste of what Chug'a Coffee has in their menu and try out the unique flavours that they have fixed up to find the perfect flavour by heading over to their Instagram @chugacoffee.bn.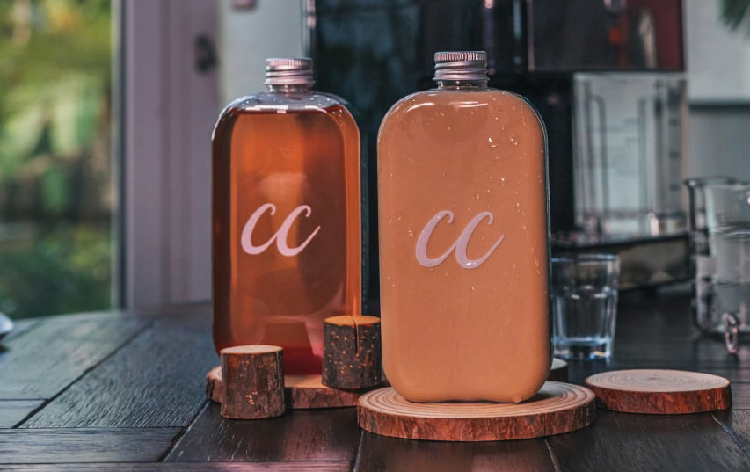 This article was first published on 25 December 2021 in our Weekly E-Paper issue,173 |  More stories here
THE BRUNEIAN | BANDAR SERI BEGAWAN