Pursuing art on the side whilst also being a full-time marketing executive at KJB, Dee S. is able to express her creativity and continue doing what she loves by being an artist under the alias Pendidee.
The entrepreneur started out her art business by accepting art commissions in 2017, the same year she started working for KJB. The business has grown and she has since been selling her abstract paintings through social media and even walk-ins at the KJB Showroom.
"Our CEO saw potential in me in Creative & Arts and he had encouraged me to pursue and start a small business as a side income while working on my main job in the company," said the 28-year-old.
Pendidee focuses on creating abstract paintings. The young artist believes that the market for abstract painting is not common and being one of the few artists to sell abstract paintings, she took it as an opportunity to promote the art form.
"My abstract art style is minimal with a modern aesthetic. I am working on a new project called 'The Neutral'. There are more than 10 pieces of abstract paintings under this project, which will be launched at the end of December 2021, hopefully," said the founder of Pendidee.
Since the start of the second wave of the COVID-19 pandemic, sales for the business have increased, both the paintings and art supplies and this is because many have been picking up new hobbies as they have more time at home and also have the desire to decorate their homes.
"I sell my paintings through Instagram and Facebook but mainly Instagram and for the products, the price range for watercolour paintings and calligraphy is $10 to $55, 'hantaran' labels and list $2 to $20, abstract painting $80 to $350," said the artist.
Dee S does most of her art at home or during her days off from work.
The young entrepreneur also shared that with KJB as a business platform, she is able to display her artwork for sale and provide a convenient space for pick up and delivery for her customers. Not only that, the young artist also has her family to help her with the business.
Not only does she sell paintings, but Pendidee also provides art supplies for budding artists.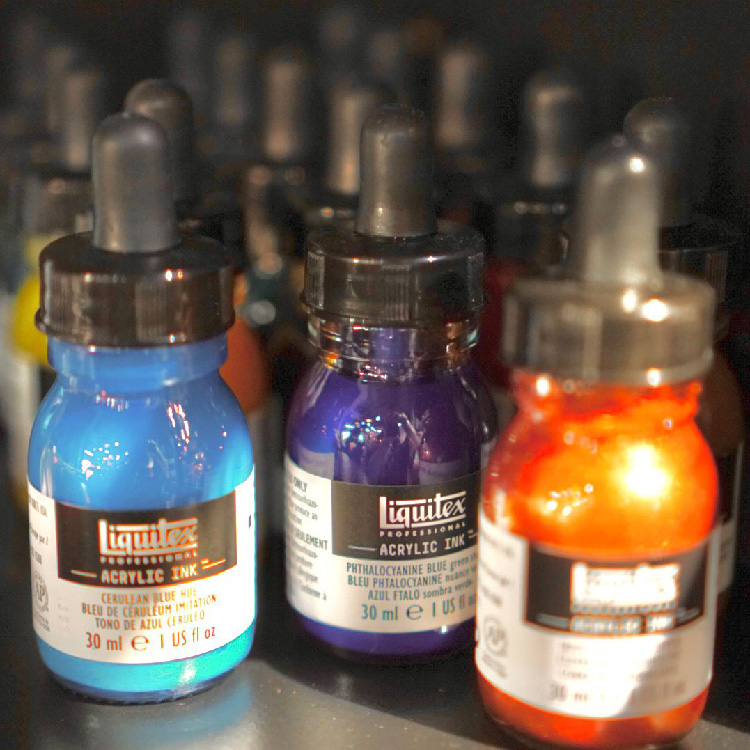 The artist is also hoping to inspire other young artists to start their art projects and embrace the evolving world and showcase them to the public, especially the younger generation, who have eyes for creativity.
Grateful for all the support that Pendidee has gained, the artist knew that she always had a special place for art in her life and for it to begin as a hobby and now she can make full use of that passion, skill and talent into a profitable extra income, is a dream to her.
Dee S never thought that she could be managing her own business as it was scary at first but she is happy that she took the chance.
With the help of her boss and support system, she was able to build her own business as she was taught with proper guidance, Pendidee has been managing for four years now.
"With this opportunity I would like to thank the CEO of KJB for believing in my potential and helping me start my business, guiding me throughout my business journey. My family for all the continuous support and always believing in me, especially my parents, and then my friends for supporting me and of course, to my loyal and new customers for trusting me and supporting me," said the artist.
"Don't be afraid and don't give up in business and keep the mentality strong and keep on trying. Be someone who is always willing to learn, because I believe such an attitude will make you a successful entrepreneur," she added.
For future plans, Pendidee is always looking forward to creating art in various ways and also hopes to see the art culture in Brunei continue to grow.
Explore the paintings that Pendidee has created and see what is in store by going to their Instagram @pendidee or for their art supplies @pendidee.artsupplies.
This article was first published on 01 January 2022 in our Weekly E-Paper issue 174 | More stories here
THE BRUNEIAN | BANDAR SERI BEGAWAN