Local content provider ebode by Dynamik Technologies recently introduced the Digital Audio Tour guide on the international platform izi.TRAVEL, allowing individuals to tour Brunei's museums and explore other places of interest virtually and interactively.
The application allows users to access tours from the comfort of their own homes or act as their own personal pocket audio guide during visits to places of interest via their smart devices.
Speaking at the launch of the guide, Chief Executive Officer of Dynamik Haslina Taib said that on a larger scale, digitalising Brunei tourism can create more robust tours, address the need for more tour guides, create consistency of information in different languages, create programs and interactive elements, help structure tours, and make it more interesting for tourists to get to know Brunei Darussalam.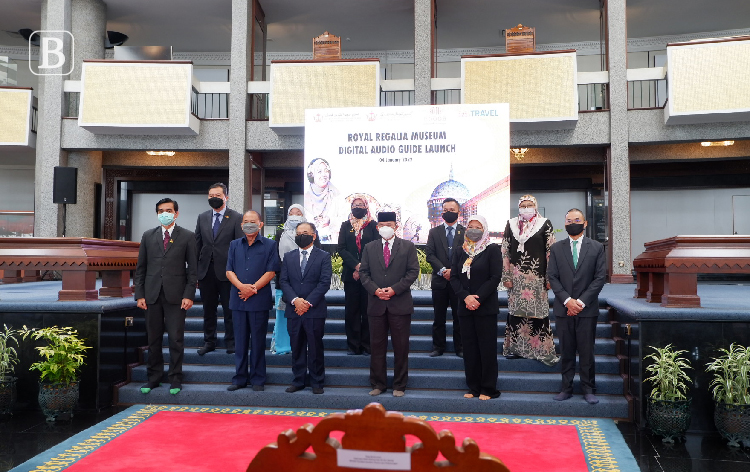 "When we first reviewed the digital transformation of tourism in Brunei Darussalam working with the Ministry of Primary Resources and Tourism, it was proposed to initially begin with the digitization of tour guidance for museums," she said.
She further said that the team evaluated various technologies adopted by museums worldwide with the aim to digitise information such as maps, navigation, description of artifacts and historical events.
"We hope that through the digital audio tour guide, tourists can now immerse themselves in the history and local culture of Brunei Darussalam as they explore and learn about Brunei's famous historical and cultural landmarks. And they can now do so, anytime, and anywhere," she said.
The inaugural initiative is part of contributing to digitalising tourism in Brunei Darussalam in collaboration with Ministry of Primary Resources and Tourism and Ministry of Culture, Youth and Sports.
Moreover, the tours in the guide are available in five languages – English, Bahasa Melayu, Chinese Mandarin, Korean and Japanese.
The guide is not only assisting international visitors but also those who are visually or audio impaired as they can listen or read the available information.
Ebode began building the prototype for Zone A of the Royal Regalia Museum which is a well-known and popular tourist attraction that houses the sultanate's heirlooms and ceremonial objects.
"Using the izi.TRAVEL application, we placed Brunei on the map and given the situation with COVID-19, we started receiving virtual tourists, not only from Brunei but also from China, South Korea, Japan, Russia and the United Kingdom among others," added the ceo.
The audio guide will also be expanded to other museums such as the Malay Technology Museum and Balai Khazanah Islam Sultan Haji Hassanal Bolkiah as well as nature trails.
The guide also features quizzes and quests embedded in some tours for interactivities and photos of artifacts, audio and videos.
The digital audio tour guide can be enjoyed anywhere and at any time using the free application, izi.TRAVEL, available in both App Store and Google Play Store.
In attendance to officiate the event were Minister of Primary Resources and Tourism Yang Berhormat Dato Seri Setia Haji Ali Apong, and Minister of Culture, Youth and Sports Yang Berhormat Major General (B) Dato Paduka Seri Haji Aminuddin Ihsan Pehin Orang Kaya Saiful Mulok Dato Seri Paduka Haji Abidin.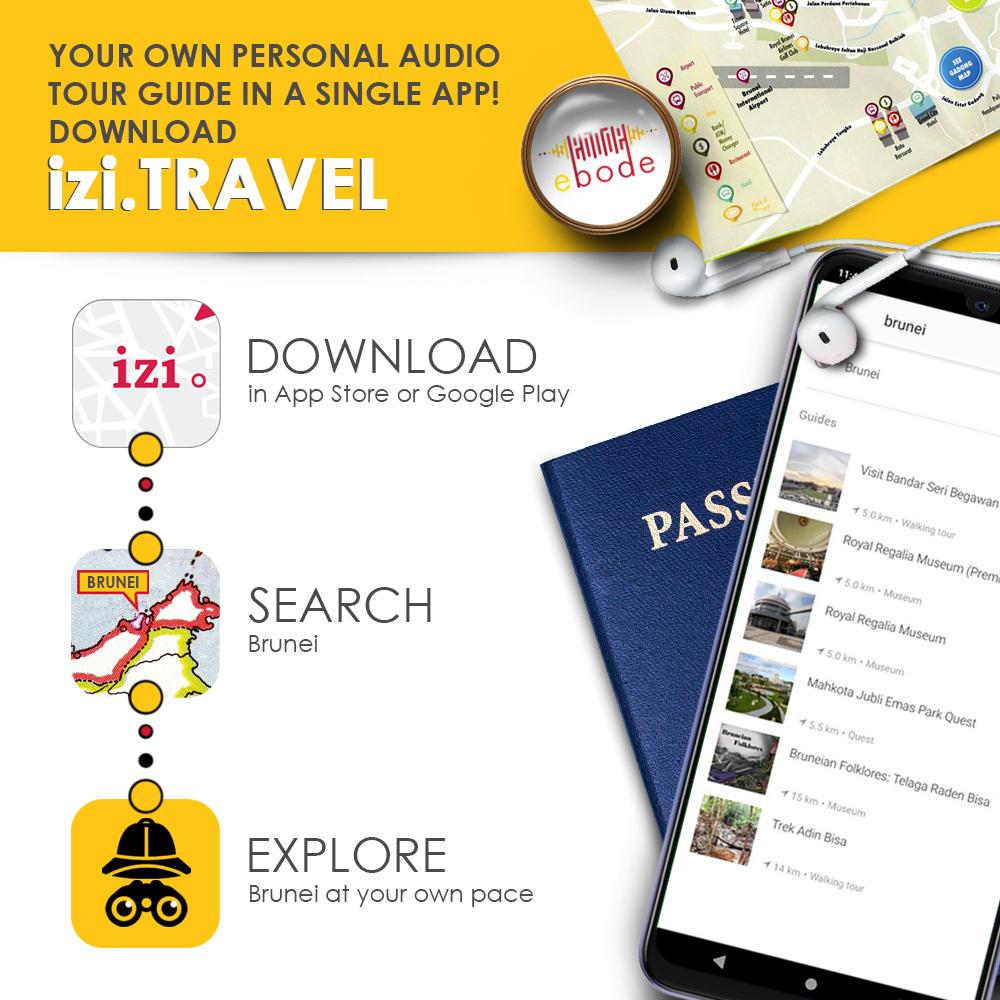 This article was first published on 08 January 2022 in our Weekly E-Paper issue 175 | More stories here
THE BRUNEIAN | BANDAR SERI BEGAWAN