Lovers of spice and all things nice will find themselves feeling right at home with a menu that celebrates flavours, highlighting the distinct spices that define India's multi-faceted cuisine.
From north to south India, home-based eatery Chaiwali is set to transport you on a culinary journey of tantalising flavours and vibrant spices.
Founded in 2021, the passionate and creative minds behind Chaiwali are Muhiyudeen Sarin Salim and Shobhana D. Vijayan, whom both wanted to introduce authentic Indian street food into the Bruneian culinary scene.
"We're just two friends passionate about Indian food who wanted to show Brunei what authentic Indian cuisine really means back home," Sarin shared.
"The lack of Indian cuisine is unfortunate, as it tampers with the perception of its authenticity. That's what we wanted to make right in Brunei – and we did," he continued.
Although Sarin is a hotel operation manager by profession, his love and passion for food, especially Indian cuisine motivated him to tap into the food scene in Brunei.
"I moved to Brunei back in June 2018 to manage five reputable hotels in Kuala Belait, Keoja Hotel, Swiss Hotel, The Corner House, Tat Place Hotel and Roomz Hotel and I've been here ever since," he shared.
Born and raised in Kerala, India, Sarin spent most of his years discovering various types of flavours and spices.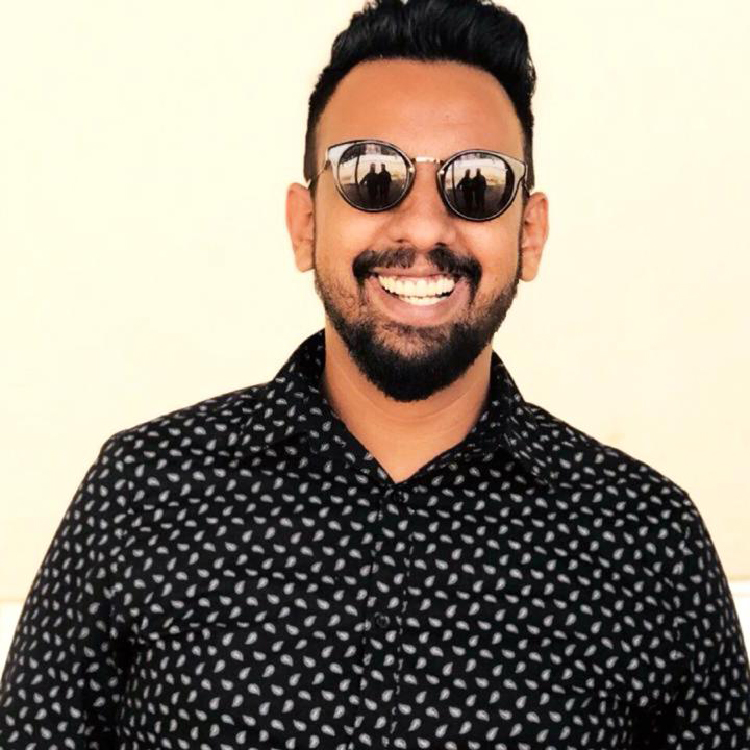 "It was during those one-hour long journeys back and forth from work in India when I first began discovering my fondness for food and all the different arrays of spices Mother India has to offer," he added.
"I can still remember unwrapping my mother's personalised recipes wrapped neatly in a banana leaf, a traditional back home. The very aroma of it would make my mouth water every time, without fail," he continued.
Before Chaiwali, Sarin founded the Foodies Joint in 2020 in Kochi, India, an eatery serving authentic dishes originating from Kerala and the Arab region.
"I wanted to create a space for foodies like me to gather and interact in their passion for food, and it worked out splendidly if I do say so myself. However, COVID-19 didn't do us so well," he shared.
"But when I was in Brunei, seeing Bruneian's love for food pushed me, even more, to introduce the people to the authentic, traditional Indian cuisine that I loved," he said.
Giving the food and beverages industry a second chance, Sarin soon decided to open Chaiwali with his friend, Shobhana.
On her part, Shobhana shared that after returning back from her further studies in the UK, she developed an immense interest in Indian cuisine which made her want to learn more about the cuisine in depth from its history to the intricacies of the spices.
"I took a trip to Kerala in 2017, and I still remember my first cup of chai that I had there. I was in awe of the taste. The chai was completely different from the ones that we get back here. This made me want to bring back the flavours and introduce them in Brunei. The passion for chai and Indian food was the inspiration for me," she added
When it came to naming their business, the business partners wanted a name that resonated with them and since they shared a strong love for Chai, they decided on the name "Chaiwali" which according to Shobhana, translates to "a lady who prepares, sells or serves tea on the streets".
The foodies have always been passionate about their desire to introduce Indian cuisine to the sultanate. However, the two friends have a particularly strong connection with Indian street food.
"When I think of Indian Street cuisine, the three main ingredients that come to mind are Coconut oil, garam masala and turmeric powder for authentic Keralite dishes," Sarin shared.
However, for Shobhana, when it comes to Indian street food, she thinks of dishes with an equal balance of flavours: spice, sweet, sour, salty.
"It has to be a burst of all these flavours, which makes it addictive," she added.
The founders shared that the business not only enriched their love for food and cooking but allowed them to develop new connections with their customers.
"We consider our customers as a family so we call them 'Chaiwali Fam'. We want to make sure they experience the warmth and love of home-cooked meals as a family," Sarin shared.
Speaking on the challenges of the business, the two founders said that lack of manpower is a major issue that all businesses are facing in the country, especially in the F&B industry.
"But we are happy to see Job Centre Brunei is taking the initiative to bring in more opportunities and create awareness to the public," he added.
Shobhan also shared that marketing is another challenge they face, adding that the constant need to create content for their social media accounts has been a personal challenge for them.
What's on the menu?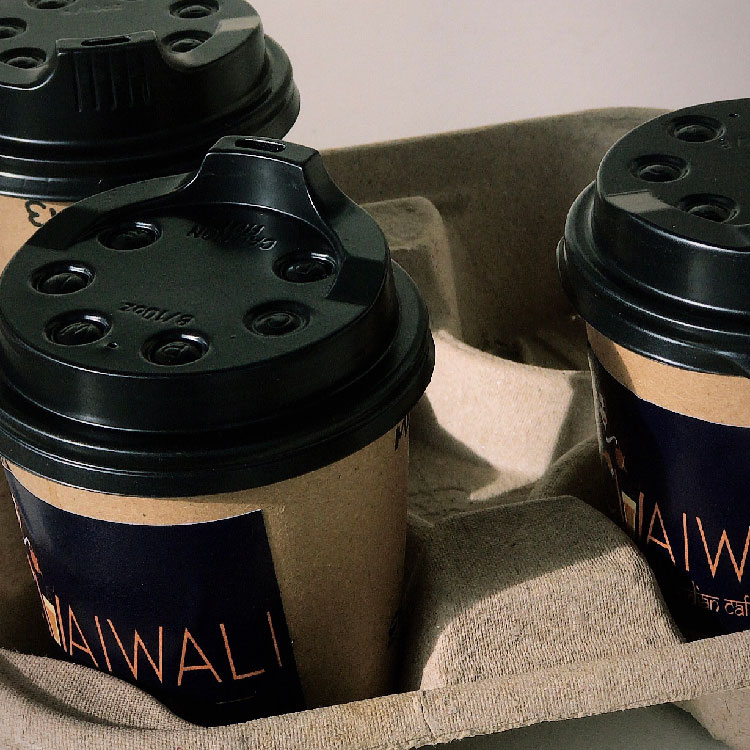 Whether customers are looking to try something hot and spicy to give you that extra kick, a light refreshment or something to satisfy meat-lovers and vegetarians alike, Chaiwali has it all.
From Sloppy Jai to Nadan Chicken Fry, Chaiwali spotlights a variety of Indian street food, bringing the authentic flavours of the North and South.
"The Sloppy Jai is our take on Sloppy Joe. Butter toasted buns loaded with spicy chicken keema and topped with sweet yoghurt sauce, drizzled with green chutney and chopped onions. The combination of the spicy chicken and sweet yoghurt sauce makes one eating keep wanting more," Shobhana said, adding that it was one of her personal favourites.
When talking about Indian cuisine, mentioning Biryani is inevitable. The star dish of Chaiwalis is their Thalessery Biriyani, a dish cooked along with marinated spring chicken that instantly opens up a true symphony of flavours.
A particular standout is their signature dish, the Coconut Prawns Fry, drenched in a host of spices and coconut, giving the dish an instant explosion of flavours. A definite favourite among the crowd.
Besides that, Chaiwali also has a wide selection of chai worth sipping, from their latest, Elaichi Chai to the signature Kerala spiced buttermilk, the Sambaram.
Chaiwali serves as a delivery, takeaway and catering service. The home business also offers a rotating lunch meal menu every Friday and Sunday which changes every week.
The business also takes personalised orders, which requires a minimum of three days of advanced booking.
Since the opening, the home-based business has been getting positive responses and amazing support, Sarin said. "It has definitely been one hell of a ride – a good one at that. We were overwhelmed by the Bruneians welcoming us with open arms from the very first day."
"We initially had a trial run for the public at Let's Eat Seria 2021. Customers were queuing for our booth from the very first day of the event – we would never anticipate a crowd this huge! That's when we realised that we really had something valuable here, with Chaiwali," he added.
In the near future, the founders of Chaiwali expressed plans to expand their menu. The strong determination to innovate and try something new is a strong part of their motivation to constantly improve and evolve their dishes.
When asked about future plans, the business partners hinted at the possibility of opening a proper cafe and an industrial kitchen.
"Our next big step is to have our own industrial kitchen to make operations smoother as at the moment it is still home-based. This would also mean opening up for dine-in services. We are also planning to have a bigger team so that we can operate both in Bandar and in Kuala Belait," Shobhana shared.
"Around half of the customers are from Bandar. In the coming years, I hope to have a Chaiwali cafe in a commercial area and to make it a local franchise and also to eventually venture into the international market," she concluded.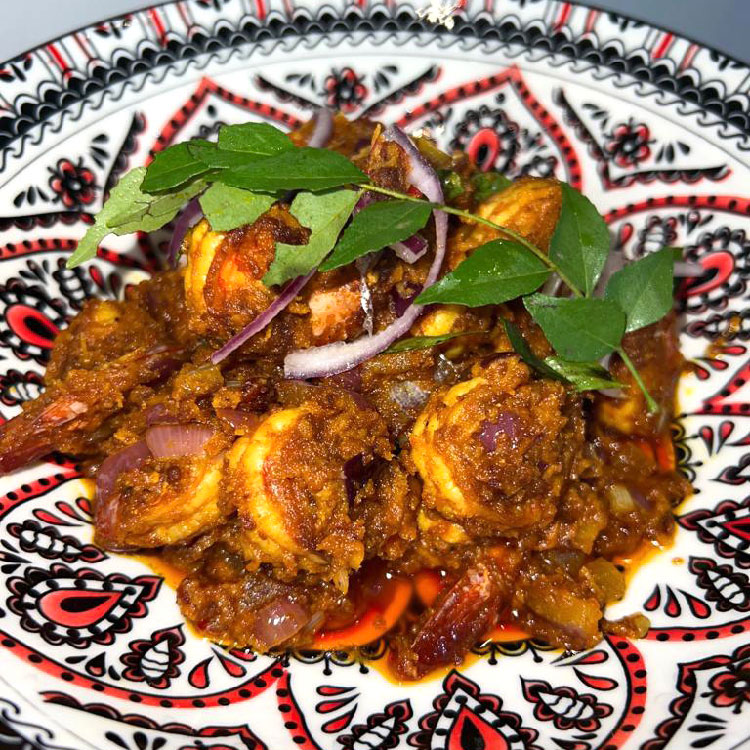 This article was first published on 05 February 2022 in our Weekly E-Paper issue 179 | More stories here
THE BRUNEIAN | BANDAR SERI BEGAWAN