Two Bruneian players Under 23 for the ASEAN Football Federation (AFF) Championship in Phnom Penh, Cambodia have been tested positive for COVID-19 on Thursday.
According to the Football Association of Brunei Darussalam (FABD), one positive case had been brought to the COVID-19 Care Centre in Cambodia.
Whereas, the other case which was recently confirmed through polymerase chain reaction (PCR) testing was also brought to the COVID-19 Care Centre.
Other officials and players in the Bruneian entourage were found negative with COVID-19 after performing the routine ART tests prior to every match.
"FABD would like to assure everyone that the situation in Cambodia is currently under control with the strong support of the organiser, team doctor as well as the Embassy of Brunei Darussalam in Cambodia," said the association in a statement.
FABD further said that parents and immediate family members of the officials and players are frequently updated about their health status and the associaton will do its utmost diligence to make sure everyone is well taken care of.
The Under-23 officials and players had implemented their own standard operating procedures against COVID-19 infections, with advice from the Ministry of Health and the Ministry of Culture, Youth and Sports as well as the Embassy of Brunei Darussalam in Cambodia.
Amongst them include enforcing daily temperature checks, sanitisation of venues and equipment before and after use, maintaining social distancing with players from other countries as well as the isolation procedures.
The team is also currently inside a bubble where movements are only restricted to its designated hotel floor, designated dining hall, training venues and the stadium.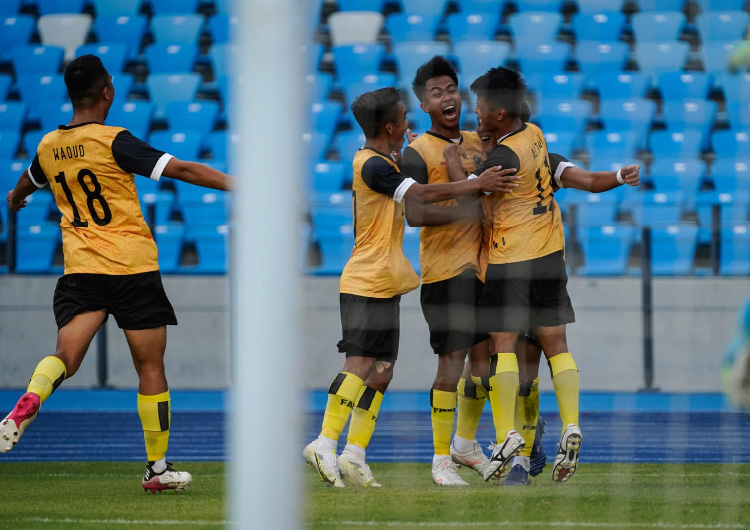 THE BRUNEIAN | BANDAR SERI BEGAWAN