Progresif Sendirian Berhad recently bagged two titles at the 2022 Asian Telecom Awards – Brunei's "Mobile Operator of the Year" and Best "Marketing & Brand Initiative of the Year" for their CSR project 'Progresif for Schools' with the Ministry of Education (MOE).
As with most companies in Brunei, and indeed the world over, the last two years of the pandemic have brought tricky, sometimes tumultuous conditions that have made innovation, adaptation, and agility some of the necessary traits for corporate companies to stay on the right track when it comes to keeping their customers happy, employees performing at high levels and the books balanced.
The entries were judged, and winners were chosen by industry leaders. The prestigious panel of judges for the awards was made up of Darren Yong, Head of Technology, Media and Telecommunications and Head of Clients & Markets Development at KPMG Asia Pacific; Joongshik Wang, EY-Parthenon Asean Leader and EY Asean Technology, Media & Entertainment and Telecommunications Sector Market Segment Leader at EY; Wilson Chow, Global Technology, Media and Telecommunications Industry Leader at PwC China; Michinori Sato, Asia Pacific Telecom, Media, and Entertainment Sector Leader at Deloitte.
Progresif earned their nominations in the two categories – 'Mobile Operator of the Year' and 'Marketing & Brand Initiative of the Year' – based on two exceptional campaigns, respectively the launch of the Progresif MORE postpaid mobile plan, and the 'Donate Data' campaign in conjunction with the Ministry of Education.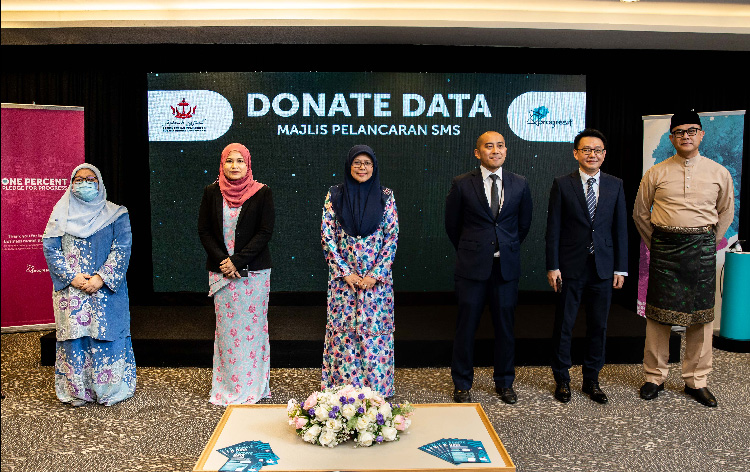 In the judges' comments on why they chose to award Progresif, it was clear they felt that Progresif embodied these characteristics in their performance, but it was the company's steadfast commitment to helping the communities in need as part of their Corporate Social Responsibility (CSR) that rounded off Progresif's profile as business to take note of and one that stands out amongst the rest.
In the case of the former, Progresif cemented itself as Brunei's Top Mobile Operator for the remarkable achievements in their MORE postpaid mobile plan launch, releasing a new product to the market at the height of the pandemic's second wave.
The launch was Brunei's first entirely digital campaign including a live-streamed launch, a viral TikTok campaign, the company's first-ever remotely directed Ad via Zoom" and a Progresif Media socially distanced experiential series premiere watch-along to engage thousands of community members.
The judges keenly noted Progresif's digital campaign which also incorporated the introduction of online purchases via their new web store, free door-to-door delivery of purchases, and use of WhatsApp and Facebook messenger for community engagement and after-sales care.
Progresif's Chief Commercial & Digital Officer Adi Iskandar Haji Basri in a statement said that winning the award represents a significant achievement, especially for a telecom company operating in a small market.
"We had to truly differentiate ourselves while still being very relevant – and the MORE! Plan allowed us to achieve both. We are pleased to provide a solution that allows our customers to develop together with us," he said.
Meanwhile, Progresif's Chief Corporate Strategy Officer, Johan Dato Dr Haji Johar said that the award is a testament to the collaborative commercial and creative ingenuity of the team.
"We took a good look at the market and realized that there was not anything out there that spoke to the growing Tik Tok generation – which is becoming an increasingly important market. We are particularly proud of filming Brunei's first-ever Zoom-directed advertisement," he added.
In the case of "Marketing & Brand Initiative of the Year Award" for the Donate Data CSR campaign with MOE, judges were impressed by the selfless and socially responsible efforts of the company to partner with the government and sponsor infrastructure to provide ten local schools with broadband internet and provide a platform for the public to donate data to students.
Through the Donate Data platform, both Progresif and non-Progresif subscribers are able to donate money via SMS and online banking which was then converted to data for students to use during online education.
Once the second wave hit Brunei in August 2021, Progresif then adjusted the priority to support any students in need of data and devices to sustain schooling from home.
Within six months of the campaign's launch, the 'Donate Data' collected over BND10,500 from the public. This translates to SIM cards covering 350 students in need.
By February 2022, donations had reached BND58,000 and reflected the public's response to support Progresif's cause for education, having provided the equivalent of 20,000 GB worth of data add-ons to students.
Speaking of the impact of the campaign, Amilin Mat Sah, Progresif's CSR & Sponsorship Coordinator, said that the initiative was the first of its type in Brunei, and demonstrated how kind and supportive individuals, as well as businesses, are in aiding our students and educators in Brunei Darussalam.
"It emphasises the importance of social responsibility, and this award belongs to all of us," he said.
With this as their third major award in two years, Progresif is proud of the recognition but certainly not ready to rest on their laurels.
On her part, Progresif Chief Executive Officer Hajah Nurul Haniah Hj Jaafar said that the company is humbled and proud to be receiving the awards.
"Receiving these awards for Progresif is again another significant achievement, following the regional award we earned last year for Best Employee Experience. This encapsulates all Progresif stands for, our people and our capabilities this recognition truly highlights the strength of collaboration, the passion we have for continuously improving and innovating, never settling and always progressive and ready to give and do more for our customers and stakeholders. I hope this is just one of the many achievements and recognitions that we have yet to come across in our journey and that this is the start of many more success stories to come," she concluded.
THE BRUNEIAN | BANDAR SERI BEGAWAN