When a make-up artist turns into a baker, there are endless possibilities of what she can draw on a cake and that is what Melissa Low intends to explore.
Starting the business Sweet Escapes, the 26-year-old focuses on mainly bento cakes, also known as lunchbox cakes which are homemade and hand-drawn upon customers' requests.
Low took the leap into the baking business when could not get any makeup jobs when the pandemic hit the country and that was when she started to do bake and sell from home to earn a living.
"I decided to make lunchbox cakes so that it is easier for my consumers to celebrate at their own home or give them as a gift to their friends and families since big gatherings for any celebrations were not allowed at that time," said Low.
She wanted to be a part of the community that also contributes to making others feel appreciated and happy, by that, helping people to give a gift that counts.
Since celebrations can be for any time or any occasion, Sweet Escapes helps people celebrate their little or big achievements in their lives, such as graduations, promotions, returning to work or even just for some self-appreciation.
Sweet Escapes is a one-woman show where the entrepreneur does all tasks from baking and decorating to marketing and packaging the cake, all from the comfort of her home in Meragang.
At the moment, the business mostly sells bento cakes but at times sells in bigger sizes such as 4-inch and 6-inch-tall cakes which are larger portions that can be shared among family members.
"Normally, only birthdays call for cakes. However, by having these small-sized cakes, any occasion can be celebrated," said the 26-year-old, adding that the cakes are priced from $10 onwards depending on designs.
The business currently sells through Instagram and WhatsApp where customers can view pictures of the designs that she previously made for reference prior to placing their orders.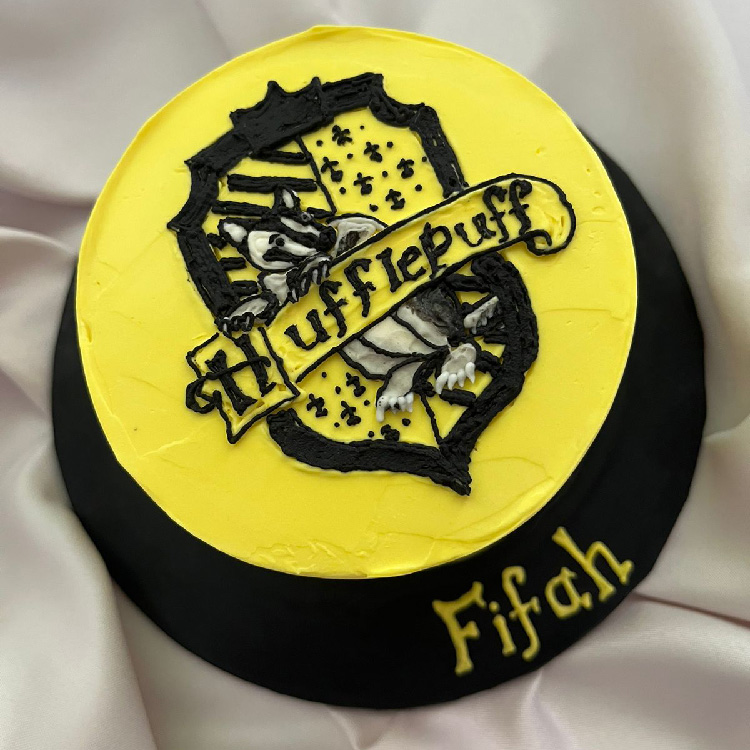 "I make sure that I am active on social media so that people know the business is active and through word of mouth, I was also able to gain some new customers. This plays a crucial role in my business and helps the business ongoing," said the entrepreneur.
However, being a home baker has its setbacks and for her, she would have limited supplies for the cakes and packaging. She would source all the materials on her own and the pandemic has been a bane for local stores to import.
When the 26-year-old began her baking journey, it was not without challenges for her given that she had no knowledge of baking or cake decorating but only worked with faces and make-ups.
From then on, she began to push and encourage herself by thinking that she can do it – she can bake, draw on cakes and practice will make them perfect every bake.
"My wordings and letterings on cakes at first were even so bad on the cakes and to think that I even accepted cartoon drawings in the first place was a bad idea. Nevertheless, you never know if you never try right? As the saying goes, Practice Makes Perfect," said the baker.
As she is still improving one cake at a time, Low has no plans to add new items on the menu as she aims to better her drawing to serve the best quality cakes to customers.
In the beginning, the pandemic left her worried about not knowing what to do next as her makeup jobs halted and that venturing into this new refreshing business is the right choice for her.
The entrepreneur has shared that being an entrepreneur is surely not easy as it takes a strong mentality to be able to handle all the pressures, but she believes that with determination, anyone can jump through all the hurdles. Without her customers' constant support and feedback, Low will not be where she is today.
Send a bento cake to a loved one to show appreciation and visit Sweet Escapes on Instagram @sweetescapes.bn to order and they help get that get special request ready.
This article was first published on 07 May 2022 in our Weekly Epaper issue 192 | More stories here
THE BRUNEIAN | BANDAR SERI BEGAWAN