When preparing for any projects, it is essential to consider a comprehensive checklist prior to any deployment ensuring that operations are sound and risks are minimised, especially for projects that bear high risks, particularly in the construction and engineering industry.
In this field, workplace safety is no doubt a top priority but protection against physical loss or damage to property, tools, plants and equipment is also crucial.
One of the most essential protection coverages is Contractor's All Risk Takaful (CAR) – a scheme that safeguards tradesmen or contractors from risks that may occur throughout the period of construction.
These risks and losses can be brought about by many factors which may cause unavoidable risks such as fire, flood, landslide, theft, explosion, combustion, and accidents, among others.
In Brunei Darussalam, development projects are quite prevalent which we often see for housing, commercial buildings, roads, and government offices, to name a few.
For local project holders such as developers and contractors, getting protection or coverage is made easy with Takaful Brunei Am Sdn Bhd's CAR scheme.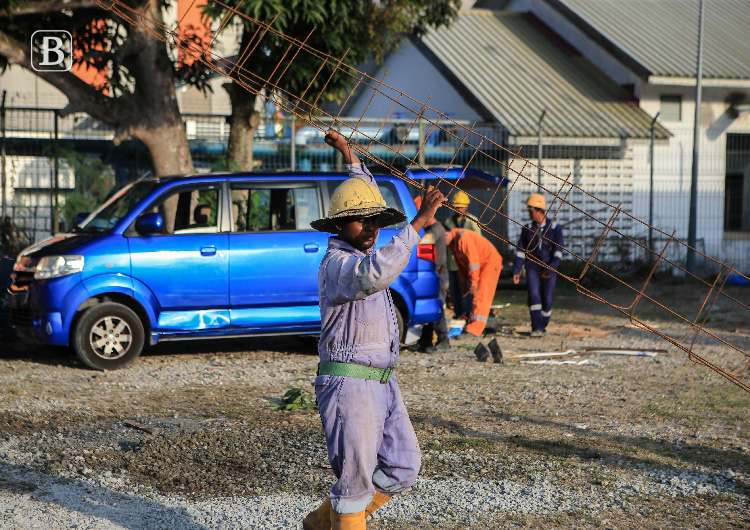 Takaful Brunei Am Sdn Bhd (TBA) CAR protection scheme is under its engineering class and covers the project construction such as equipment, plant, and machinery and goods or stock-in-trade.
Not only does the CAR scheme cover losses or damages due to natural, social, and chemical causes but it also protects the certificate holder or participant against any legal liability to any third party for bodily injury or property damage arising from the construction work.
In engineering and construction, just like any other projects, all undertakings come with calculated risks which businesses must identify and protect with a takaful coverage.
Without any takaful protection, should there be any injury to workers or damages to property occurring during the construction period, this may result in projects being halted causing further loss of time, workforce, and money.
For more information on TBA's CAR please contact Takaful Brunei Corporate at 2442222 (ext. 9003), visit Takaful Brunei Corporate at its Beribi headquarters, or go to www.takafulbrunei.com.bn/corporate
This article was first published on 04 June 2022 in our Weekly Epaper issue 196 | More stories here
THE BRUNEIAN | BANDAR SERI BEGAWAN