Finding love in creating handmade jewellery and trinkets, bringing in mystical formations by mother nature, Natasha Ng started Natasha Veronica Crystals to share her beautiful crafts.
The homegrown brand which is also known as NV Crystals began sourcing gems from around the world with the aim to provide healing and beautiful finds to the local market.
"Crystals are gifts from mother nature and should be treated with love and cared for by open-minded individuals," said the 28-year-old.
The idea of the business was sparked from the day her mother introduced her to her late grandfather's collection which was essentially her heirlooms.
The entrepreneur's grandfather's crystals included several pieces that he bought during his travels; an amethyst cluster from Europe, a celestite geode from Brazil and raw pyrite from Peru.
"I started jewellery as a hobby back in 2015 to 2016 but I was still working food and beverage jobs, so it was just a hobby at the time. Fast forward to December 2020, I decided to take a leap of faith and jump in with both feet," said Natasha.
The crystal enthusiast began setting up a little booth at Mabohai every weekend selling crystals while at the same time spreading awareness about them.
"I created this business to honour my late grandfather. I remembered my mum telling me that he bought the amethyst cluster as a paperweight as it was unique and pretty. This caused me to be heavily drawn to unique and pretty things," said the entrepreneur.
Natasha Veronica Crystals products are all unique and different which really depends on what an individual needs in their life for them to choose it.
The youthpreneur started to fully explore the world of crystals by learning and studying them up to this day.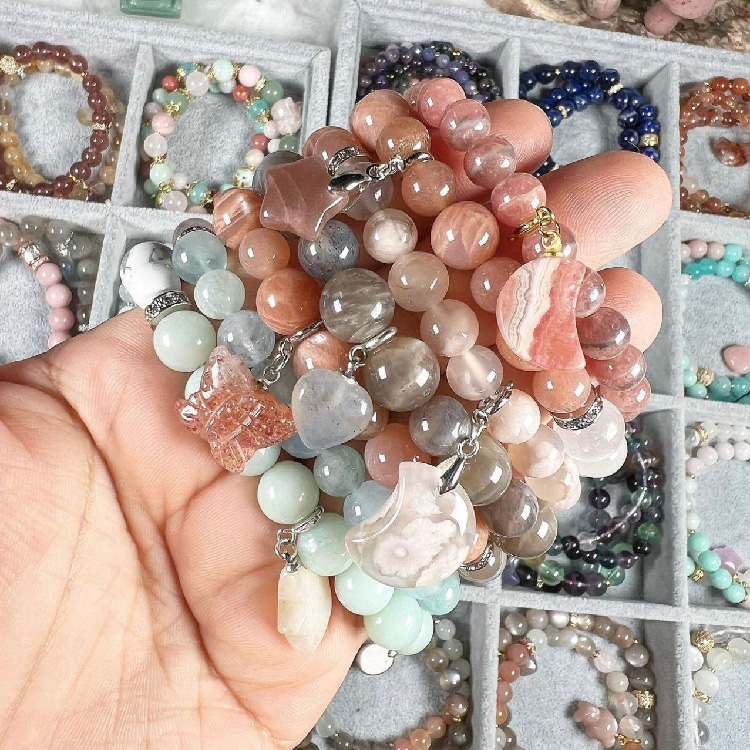 The products that the entrepreneur offer ranges from polished to raw crystals which are all individual gifts from mother earth, and she makes sure that the products are ethically sourced.
In addition, Natasha also has handmade items and jewellery which are made with love and cared for with the highest quality during the handmaking process.
"What's special about us are the personality and items we bring in, especially the atmosphere. We are here to do what we love; it isn't a competition to us. We know everyone has different tastes and we celebrate that," said the business owner.
NV Crystals also looks into different and newer crystals as they are always changing and growing. They hope to expand more of their items and space soon whilst bringing more new things or creating newer handmade products.
The business is currently running through Instagram @natashaveronicacrystals and they welcome every single person from any walk of life who is interested and wants to know more about crystals.
Being in the crystal business, it does at times comes as a challenge as it is a small community here in Brunei.
"It has been a tough journey to where we are now, but it's been reassuring to have met such great individuals," said the founder.
Having the opportunity to learn about crystals, Natasha is grateful that she has the chance to pursue her passion and make it into a business whilst educating others about the wonders of mother nature's gifts.
The NV Crystals is a community where they work super hard on their stuff to provide the best quality for their customers. It is run solely by their collective and is always open to anyone who wants to take the time to get to know them and their visions.
Feeling that she was able to honour her grandfather's memories, Natasha aspires her business to continually grow and to also further let the community appreciate the gift of crystals and their wonders.
Support this small business and find out how crystals can help heal by learning more about them through their Instagram @natashaveronicacrystals.
This article was first published on 04 June 2022 in our Weekly Epaper issue 196 | More stories here
THE BRUNEIAN | BANDAR SERI BEGAWAN