Technical Equipment Maintenance Division (TEMD) is a government organization established in 1986 and was assimilated under the Directorate of Administration and Manpower (DAM), Ministry of Defence (MINDEF) in 2016.
The Division hires an entirely civilian workforce, comprising of professional and graduates of various backgrounds and expertise that provides defence technology related services across various centres and units in the Ministry of Defence Brunei Darussalam.
TEMD professionals are contracted for three years and are designated in one of the following centres and units, namely Air Engineering Unit (AEU), Calibration Centre (CalCen), Centre of Science & Technology Research and Development (CSTRAD), Defence Information Technology Unit (DITU), Inspectorate Unit (IU), Joint Operation Centre (JOC), Land Engineering Unit (LEU), Naval Engineering Unit (NEU), Performance Optimisation Centre (POC) and Technical Equipment Maintenance Division (TEMD). 
For this particular recruitment cycle, TEMD are seeking for candidates with background in Electrical Engineering, Electronics Engineering, Mechanical Engineering, Mechatronics Engineering, Computer Engineering, Information Technology, Information System, Computer Science, Sport Science, Sports Medicine, Biomechanics, Occupational Health and Safety, Project Management, Research and other related fields.
For more information on current vacancies and on TEMD application process, please scan the provided QR code or visit https://www2.mindef.gov.bn/temd/job_vacancy/
If you have what it takes to be part of TEMD, submit your application now via email ONLY to temd.recruitment@mindef.gov.bn before the closing date 01 July 2022, 4:00pm.
Calibration Centre (CalCen)
• Senior Staff Engineer, Electrical Section
• Senior Staff Engineer, Quality Management Services Section 
• Senior Engineer, Quality Management Services Section 
• Engineer, Technical Services Section
• Assistant Engineer, Mechanical Section
• Assistant Engineer, Electrical Section
Centre of Science and Technology, Research and Development (CSTRAD)
• Senior Engineer, Capability Management and Acquisition Section 
• Engineer, Capability Management and Acquisition Section 
Defence Information Technology Unit (DITU)
• Senior Engineer, Technical Section
• Senior Engineer, Application Section
• Senior Engineer, Support Section
• Engineer, Application Section
• Assistant Engineer, Application Section
Inspectorate Unit (IU)
• Engineer, OHS Cell
Land Engineering Unit (LEU)
• Engineer, Range Target Support Group
Performance Optimisation Centre (POC)
• Engineer, Human Performance Lab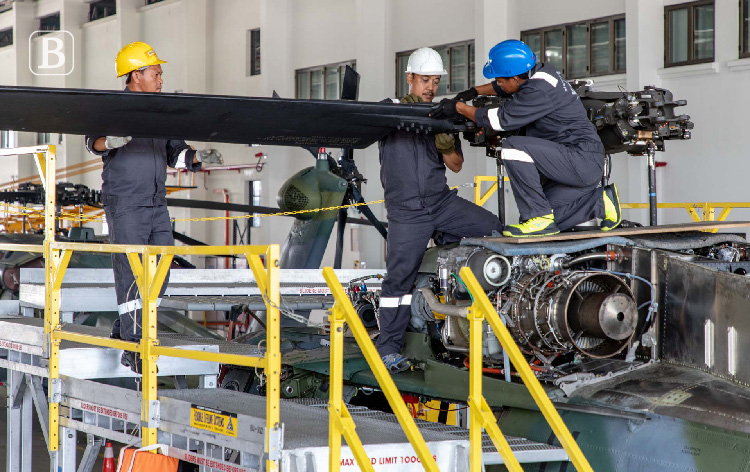 This article was first published on 11 June 2022 in our Weekly Epaper issue 197 | More stories here
THE BRUNEIAN | BANDAR SERI BEGAWAN