DST recently launched their upgraded MyDST mobile application showcasing more new features for better customers' convenience and digital experience.
The new additions include activation of IDD and Roaming with just a click of a button so that customers can now just use the app to activate this service when they travel.
Another feature is upgrading customers' Mobi, Freedom and Infinity Plan as well as requesting new SIM cards, delivered to their doorsteps.
Moreover, the app also has online subscriptions for MultiSIM, a feature that allows registration for the same telephone number on multiple devices.
Not only that but customers can save their Credit or Debit Cards details on the app to speed up the bill payment checkout.
With the upgrades, customers can now do so much more wherever they are and whenever they want to by just logging on to MyDST.
The MyDST is available on the App Store and Google Play for both prepaid and postpaid DST subscribers.
To learn more and see the new features, the public can visit the DST Pavilion at the MYCE from now until 2 July 2022, on Wednesdays to Sundays.
The launch was made by Minister of Transport and Infocommunications YB Pengiran Shamhary Pengiran Dato Paduka Haji Mustapha and Minister of Primary Resources and Tourism YB Dato Seri Paduka Dr Haji Abdul Manaf Haji Metussin.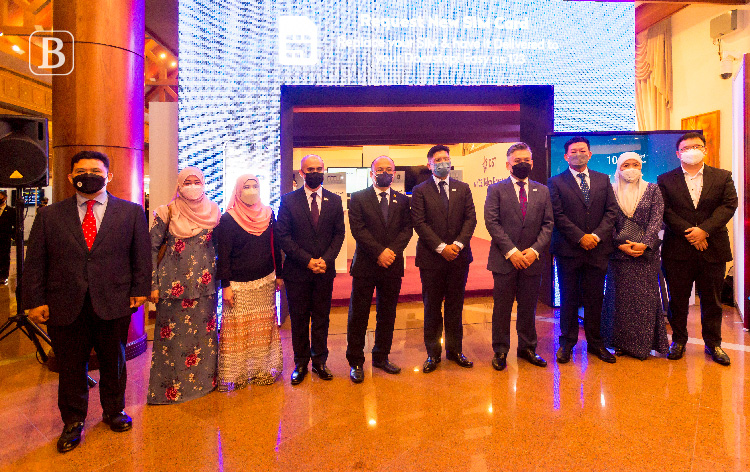 This article was first published on 11 June 2022 in our Weekly Epaper issue 197 | More stories here
THE BRUNEIAN | BANDAR SERI BEGAWAN