The Embassy of the United States of America in Brunei recently celebrated the recently to celebrate the 246th Independence Day of the United States in a festive soiree-themed "Backyard BBQ" at the official residence of US Ambassador Caryn McClelland.
In her welcoming remarks, the ambassador lauded Brunei-US cooperation in areas ranging from enhancing regional security to combatting climate change to strengthening people-to-people connections through professional and academic exchange programmes.
"One sign of brighter days ahead was the enduring image of His Majesty the Sultan standing shoulder to shoulder with President Biden at the US-ASEAN Special Summit held last month," she said.
The ambassador further said that the sultanate and the United States are partnering in more ways than ever.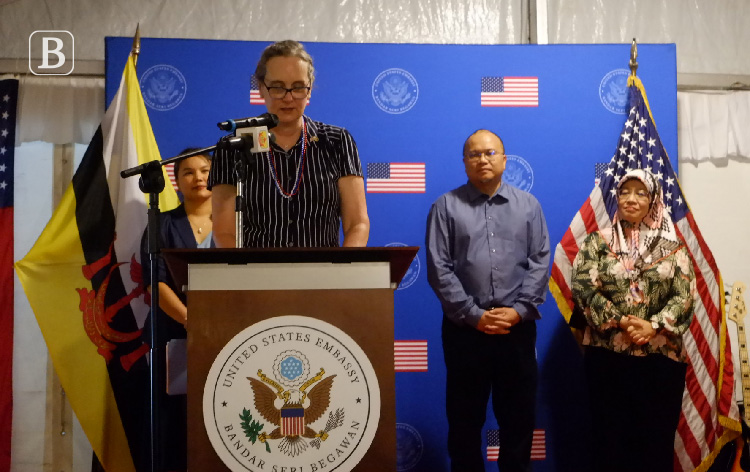 "The pandemic forces us to be more creative about how we collaborate to solve mutual challenges, but it never diminished our resolve to work together for the betterment of our countries and the Indo-Pacific region," she added.
She reiterated the United States' partnership with the Ministry of Health to combat the pandemic through the delivery of Pfizer vaccines and specialized training offered by the Centres for Disease Control and Prevention.
The ambassador further echoed Biden Administration's commitment to enhance US relations with its regional partners to support post-pandemic recovery, strengthen economic ties, promote environmental sustainability and maritime cooperation, and improve people-to-people connectivity.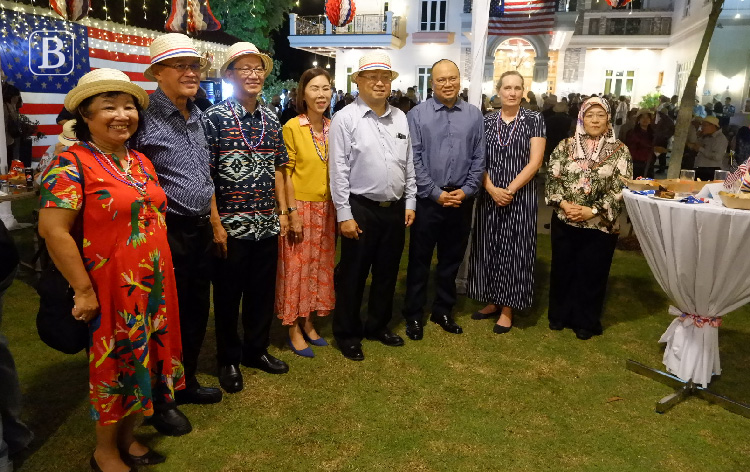 "We are expanding the Young Southeast Asian Leaders Initiative (YSEALI) ad Fulbright programmes to strengthen our people-to-people ties. We are providing expertise to help establish the ASEAN Climate Change Center in Brunei. And as the ongoing Pahlawan Warrior exercises show, our defence cooperation has never been more robust," she added.
During her term in Brunei, the embassy has launched the Academy for Women Entrepreneurs with Darussalam Enterprise to empower women to start their own businesses and contribute to economic diversification.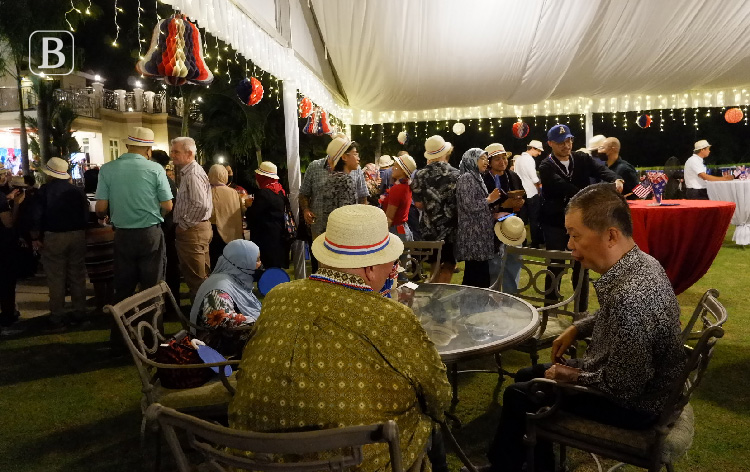 "All that, plus the fact that we are back together face to face, gives me tremendous optimism for what we are going to accomplish together in the future," she concluded.
Ambassador McClelland then presented Minister of Health YB Dato Seri Setia Dr Hj Mohd Isham Hj Jaafar, who was the guest of honour at the soiree, with a deluxe set of US-made grilling tools as a token of appreciation.
Prior to the remarks, the event began with the recital of the national anthems of both countries by US Exchange programme alumni Aisyah Zulkarnain and Basil Ali.
Throughout the evening, guests were entertained by music performances by a local band Play Forte while enjoying freshly prepared all-American BBQ food.
This article was first published on 18 June 2022 in our Weekly Epaper issue 198 | More stories here
THE BRUNEIAN | BANDAR SERI BEGAWAN