Homegrown business the Bud also known as Burger U Deserve offers various types of burgers that features a wide range of beef, chicken and fish options to satisfy the craving needs of everyone.
Inspired by burger places from neighbouring countries, owner of Bud Mohd 'Azmi Waliyuddin Awang Hj Abas believes that everyone deserves a good burger and decided to make his own rendition of burgers with his own recipes.
The Bud began its journey in October 2019 with the entrepreneur's business partner but then in 2021 both decided to go their own separate ways. That was also the year the business was rebranded to "The Bud".
The entrepreneur has always wanted to open his own business. Prior to that, the 22-year-old was studying at IBTE Sultan Saiful Rijal in HNTec Hospitality Operations.
"After I graduated from IBTE, I worked at Rizqun International Hotel as a Pastry Chef commis 3 for half a year. Then I quit my job and I want to focus on running my business full time and make the best quality burgers out here in Brunei, the burgers Bruneians deserve," said the youthpreneur.
For Azmi, he enjoys being behind the fryer and experimenting in creating his own spin on burgers with different combinations of flavours.
The home-based business has a wide selection of beef, chicken and fish burgers to choose from.
For the beef burger menu, it has options of Cheese Burger, Double Cheeseburger and Triple Cheeseburger, Okla Beef Style, Nachos Beef Burger and Double Nachos Beef Burger.
Their chicken burger menu features the Classic Chicken Burger, Crispy Chicken Bud, Double Crispy Chicken Bud, Spicy Chicken Thigh and Double Spicy Chicken Thigh.
For fish burger lovers, the business offers the Fish-O-Delight and the Double Fish-O-Delight.
Not only that, but Bud's signature Triple Stack combines all three; fish, beef and chicken in one bun.
Azmi shared that their best sellers are the Spicy Chicken Burger and the Crispy Chicken Burger.
Other items on menus also include the Johns with choices of Egg, Beef and Crispy Chicken, Wraps with choices of Chicken, Beef or Mixed and Fries with options of Spices, Cheesy, Scrambled Egg Loaded and Beef or Chicken Loaded Fries.
The products at the Bud range from the price of $1 to $13 so anyone can buy from them and get their cravings fixed.
Other than being a home-based business, The Bud is also operating at the Yayasan Food Street along with other local vendors.
Although the youthpreneur has been in the business scene for quite a while there are still some challenges that he faces up to this day.
"For my business, sourcing ingredients is one of the challenges that I face up to this day as there are some ingredients that are always short and hard to find in the market such as minced beef, cheese slices and more but I do hope one day, this will be easier for my business as I keep looking for ways to overcome this problem," said the 22-year-old.
'Azmi is keen to see all local small businesses community thrive and continue to grow, calling people to always support businesses like his.
"To others who would like to start their own business, don't give up, the struggle is always real and keep fighting for your achievement. Always be patient because good things take time," he said.
Support this local business by heading over to their stall at the Yayasan Food Street that will be available from 1 June until 31 December 2022 and simply visit their Instagram @thebudbn to make an order.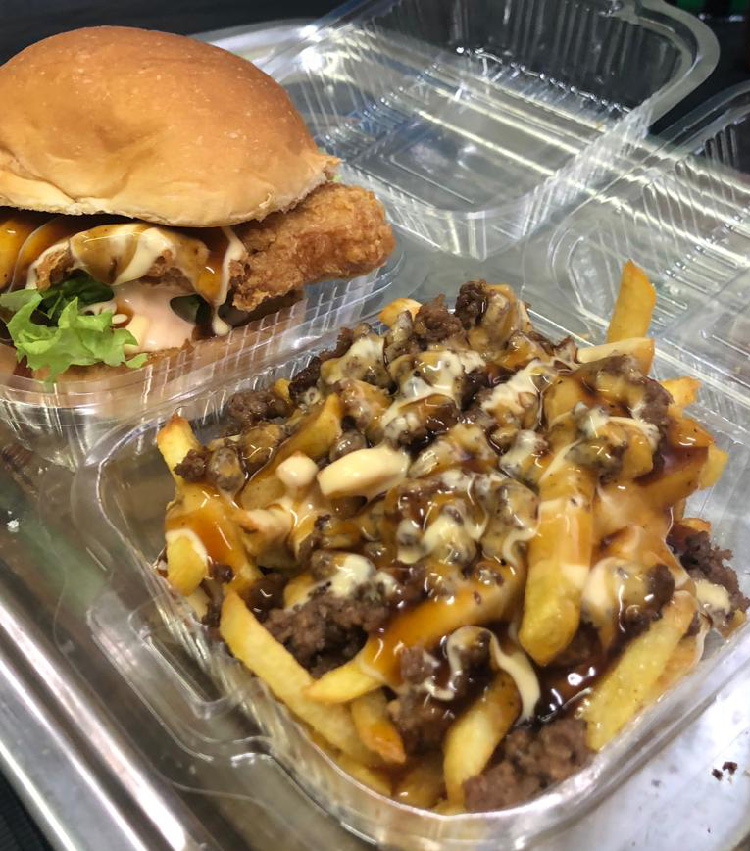 This article was first published on 25 June 2022 in our Weekly Epaper issue 199 | More stories here
THE BRUNEIAN | BANDAR SERI BEGAWAN