AG Nutrition International is a company from Malaysia that was founded in 2019 by Faiz Salleh, Fahmi Azmi and Hafiz Salleh, who were driven by a passion to help others while also achieving financial independence.
Since its establishment, the company takes pride in improving one's "Health and Wealth" through its wide range of product series and comprehensive payout programme.
In an interview with The Bruneian, founder Faiz Salleh said that the company operates on a direct sales business model.
"We started from a very humble beginning — from a small office with one product and 10 distributors. But Alhamdullilah, the business has been growing not only in Malaysia but also in 30 other countries including Brunei," he said.
Today, the direct-selling company has nine product lines, which according to the company are all inspired by natural and high-quality ingredients.
He added that AG Nutrition focuses on bringing the best ingredients nature has to offer combined with the innovative technology in supplementation.
Their products include AG Cera, AG Broc, AG Fiberee, AG Coffee, AG Rosse, AG Beauty and more.
Heading into its second year in Brunei, AG Nutrition International has seen positive growth in members and sales in the sultanate.
"We understand the market demand in Brunei and also we know people in Brunei are also looking for some passive and residual income to support their economy," Faiz explained.
According to the founder, AG Nutrition International currently has 9,500 members in the sultanate, and overall, the members have generated up to USD 4.2 million in sales.
He further said that Brunei is currently number three in terms of sales production.
Their products AG Cera and AG Coffee and are among the top bestsellers in Brunei in the past year.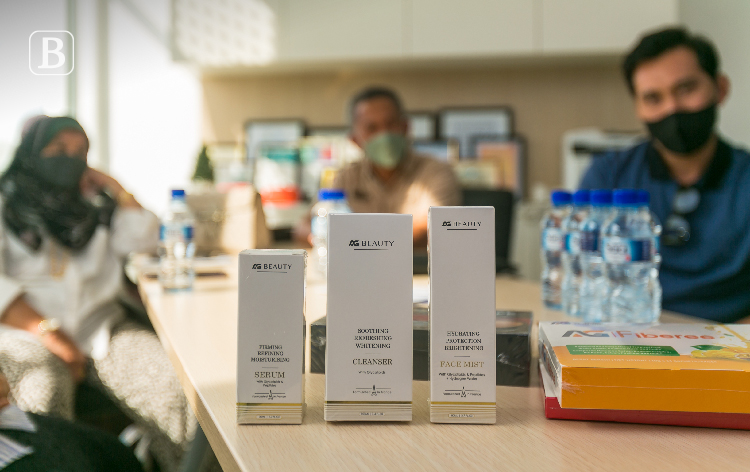 The founder also shared that for the past three years, the company has achieved a number of significant milestones, including winning two awards in 2021: The BrandLaureate World Halal Best Brand e-Branding Award (AG Cera) in Wellness – Beauty Supplement and also the BrandLaureate SMEs BestBrands e-Branding Awards.
Combining "health and wealth" together, according to Faiz, what distinguishes AG Nutrition from other brands, is its product line covers a wide range of natural ingredients and also its compensation programme.
"With AG Nutrition we compensate at the best level, people not only get the benefits from the products but they also get the benefits from the income they can generate from their business," he said.
Moreover, during the year when the pandemic started, work-from-home opportunities were high in demand. With e-commerce as an integral part of AG Nutrition International, it has helped its independent distributors to do business and continue to earn income under the "new normal" conditions.
Looking to the future, the direct-selling company has a significant pipeline of new innovative products in development, both in wellness and beauty.
Faiz shared that for its new product line, the company is currently developing gummies for kids that are packed with nutrients and a new series of AG Beauty which are expected to be launched this year.
What's in store?
Among the products that AG Nutrition International offers are AG Cera, AG Broc, AG Rosse, AG Coffee, AG Mexx, AG Beauty Series and more.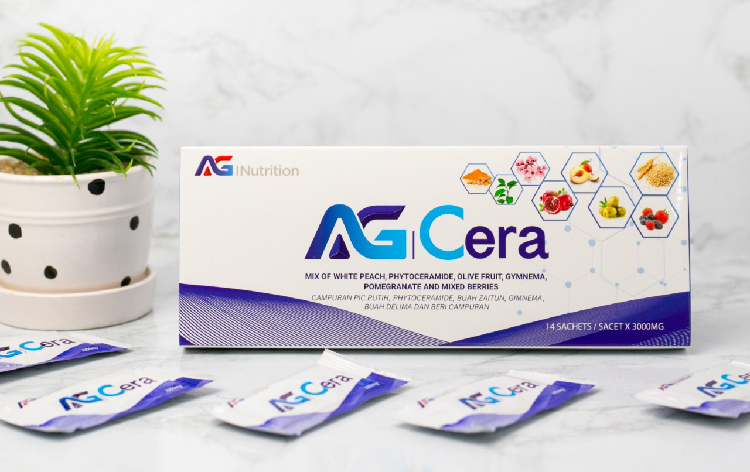 AG Cera
With combined phyto technologies from France and Spain, AG Cera brings you the best natural components for both health and beauty.
AG Cera is made with 100% natural ingredients. The supplement is a mix of Ceramosides™, Hytolive, Sakura, Curcumin, Gymnema Sylvestre, Pomegranate, Mixed Berries and White Peach
With the Ceramosides™ as the ingredient, the results include increased moisture and decreased wrinkles, providing a healthy, youthful glow to aging skin.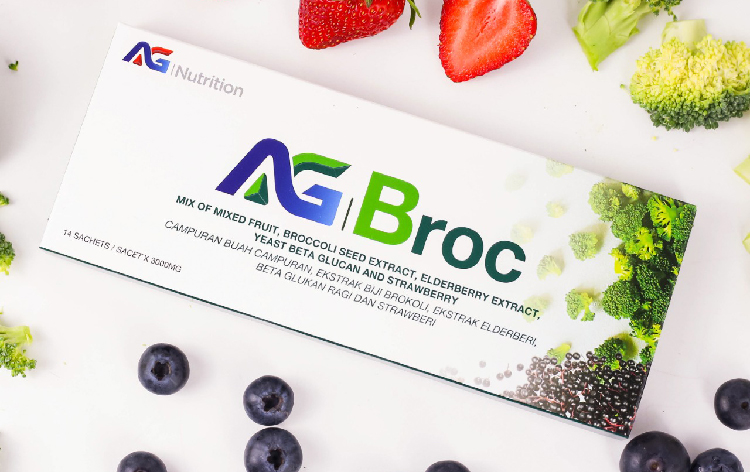 AG Broc
With the combination of 3 state-of-the-art technologies from the USA, Italy, and Germany, AG Broc delivers essential nourishments through the finest vegetables and fruits.
The supplement is rich in Nutrition, Vitamin C and antioxidant Anthocyanin
and also high in dietary fiber.
Its unique natural formulation includes Broccoli Seeds (TrueBroc), Elderberry (Eldercraft), Strawberries, Glucan Beta Yeast (Yestimun®), Camu-camu, Acai berry and Figs.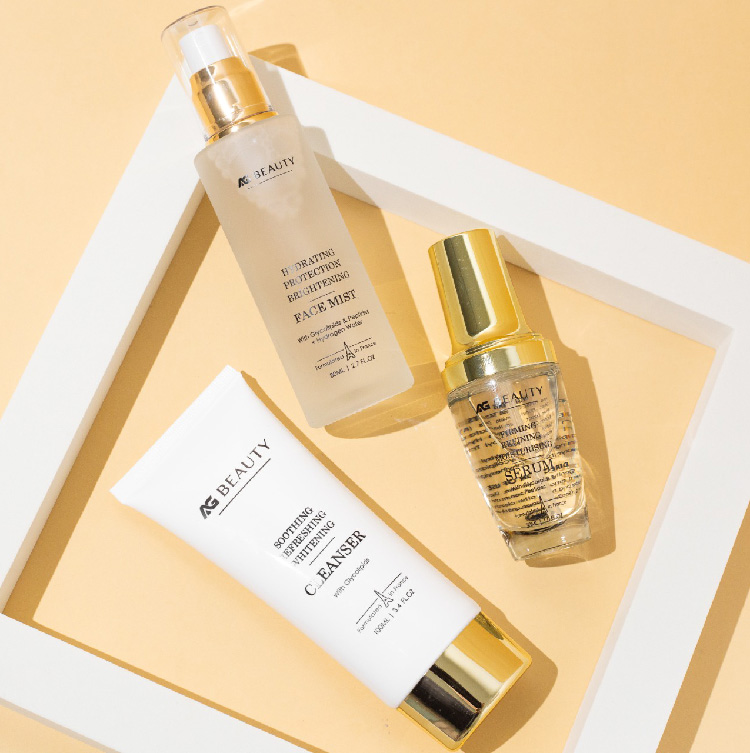 AG Beauty Series
The AG Beauty series includes AG Mist, AG Serum and AG Cleanser.
The series gives your skin what it needs through its state-of-the-art clinical technologies. Formulated in France, it features elements that deliver younger and healthier skin by reducing the appearance of wrinkles and improves skin tone and elasticity,
Moreover, the AG Beautyseries also contains high antioxidants that help protect the skin from stress and inflammation caused by UV exposure.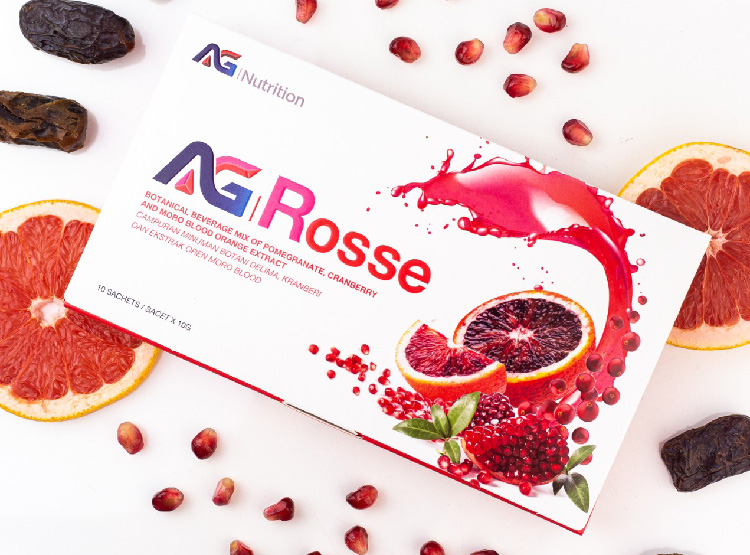 AG Rosse
AG Rosse is a women's health drink that comprises seven natural ingredients: Morosil™ , Damiana Leaf Extract, Pomegranate, Cranberry, Roselle Flower, Dates and L-Cystine that will help boost your internal health.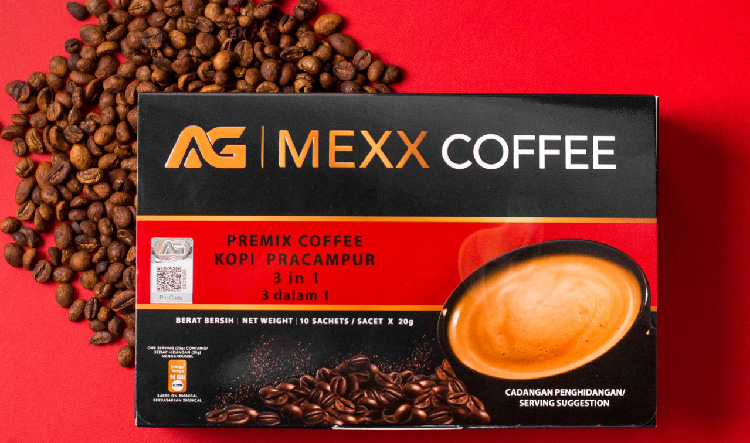 AG Mexx
Moreover, for men, AG Mexx is a natural supplement enriched with natural herbs – Ashwagandha and Saw Palmetto – designed to help you improve blood circulation and increase physical performance.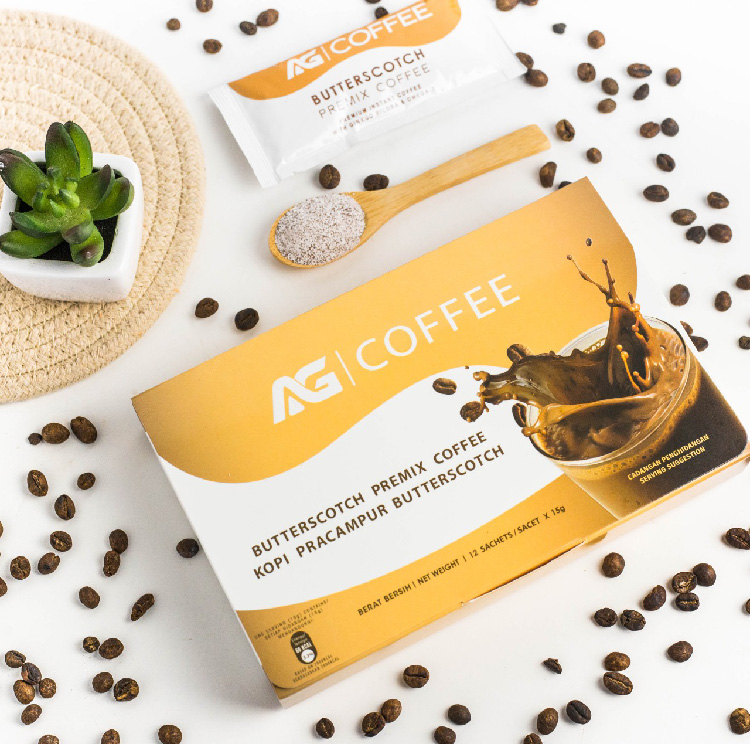 AG Coffee
The AG Coffee is a butterscotch flavoured coffee that contains health-enhancing ingredients Ginkgo Biloba, Stevia and Omega-3. Which according to the company will improve your brain health and blood circulation.
To join as a distributor, you can join for as low as BND 110.25. The company offers 3 registration packages to choose from: Basic, Premium and Elite.
For more information, visit www.agnutritioninternational.com or contact 8626250 or 7376250. For daily updates, follow them on Instagram @agnutrition.brunei.
This article was first published on 02 July 2022 in our Weekly Epaper issue 200 | More stories here
THE BRUNEIAN | BANDAR SERI BEGAWAN