Topped with a colourful chocolate message, marshmallows, sprinkles, and more, homegrown baker Itsyusmasaini offers beautifully personalised brownie slabs to celebrate your big day.
Founder Yusma Batrisyia Hj Saini 's love for baking brownies began when she worked as a barista for a local coffee shop in 2021. Eventually, her passion grew into a freshly baked online business, Itsyusmasaini during COVID-19.
Currently, the 22-year-old is in her fourth year at Universiti Brunei Darussalam studying Entrepreneurship at the School of Business and Economics.
"Around August last year, I was assigned to UBD Incubation where we had to open up our own business. That's when the second wave pandemic hit and we decided to work from home," she shared.
With little to do during the second pandemic, the 22-year-old has turned to social media for inspiration and to start her small businesses.
According to the young baker, her business inspirations came from a well-known Tiktok bakery business, BrownieGod. She was inspired by their unique-looking and beautifully-designed brownies.
"They made these fudgy brownies where you can decorate it with wording on top. That was when I started to research about it and I checked whether there were any local businesses that did something similar," she shared.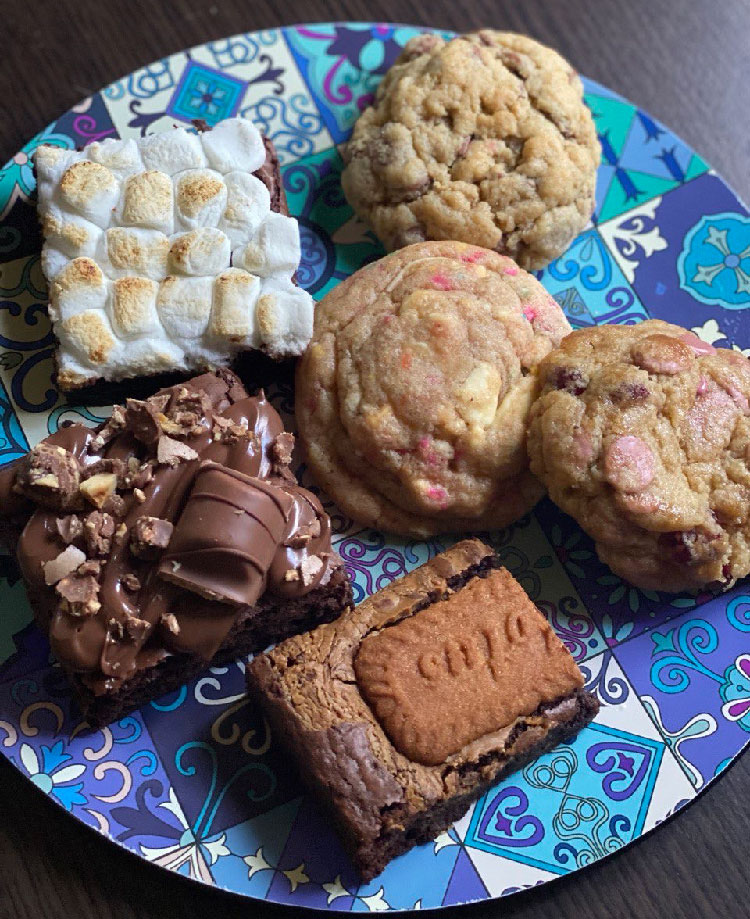 Having never baked before, Yusma decided to learn how to bake as a creative outlet during her free time. That was when she decided to start with brownies.
"Around the time I was working in Tampd I figured I should try something new. So, I started baking the simplest one I could find on the internet, which was Brownies," she shared.
"The first batter that I made was definitely the worst one I've ever baked. It wasn't as simple as looking up a recipe on the Internet but I kept on trying," she shared.
Despite some challenges involved with making the brownies, Yusma eventually figured out the proper ingredients for baking brownies.
Over a few months, recognising her baking passion, she would also receive requests and recommendations from her friends and family about her baked goods and that is when Yusma realised that she wanted to open up a baking business.
The 22-year-old began with the classic chocolatey brownies. Within a few months, she then began experimenting with different flavours and toppings.
She soon expanded her business to personalised brownie slabs that she would decorate with colourful lettering and sprinkles for birthdays, anniversaries and other special occasions.
According to the 22-year-old, decorating was her favourite part of the baking process.
Now, ityusmasaini's offers a variety of custom handmade brownie slabs complete with a personalised message, from its signature "The Marshall and Lily" Slab to "The Mclarens" Slab, all inspired by the founder's love for the hit TV series, "How I Met Your Mother".
Although she is new to the baking scene, this is not Yusma's first experience with running a business. For Yusma, starting a business was always something she had been interested in accomplishing.
"I have always been involved in entrepreneurship and business since primary school days. Watching my family who had a business once also made me want to pursue it as a career. I enjoy watching stories of successful entrepreneurs such as Vivy Yusof, Alexandra Miller, Oprah Winfrey, among others," she said
As with many businesses during the pandemic, social media plays a big part in Yusma's business. The young entrepreneur would start selling brownies regularly online through her Instagram @itsyusmasaini.
Since its opening, the online-based baking business has been getting positive responses and amazing support.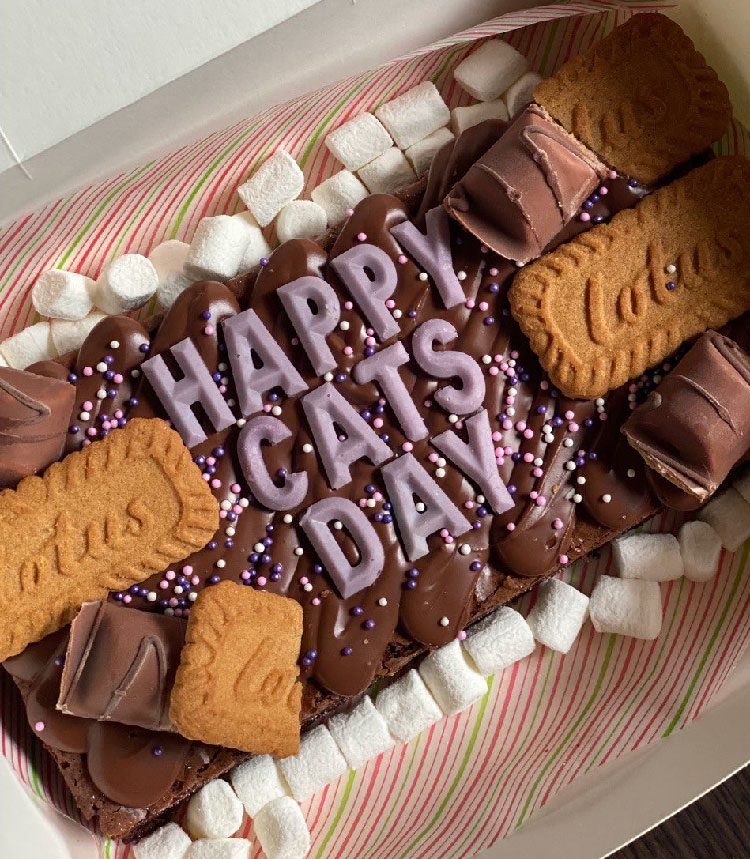 What started as a productive way to pass time slowly gained a sustainable following. Within a few months, her business has gained more than 8000 followers on Instagram
Moreover, the young baker is always looking for inspiration to keep her business ideas fresh, by following sites like Pinterest, Instagram and TikTok for inspiration.
Before opening an online baking business, the young entrepreneur has had part-time jobs as a barista and a service crew for various cafes and restaurants.
"The places that I've worked at had different environments and it helped me come out of my comfort zone. I learn new things every day and I use that experience in my business," she added.
The budding baker also shared that every business presents its own challenges; something that she is still learning. According to the founder, one of the biggest challenges were the ever-changing trends and growing competition.
Another challenge that she had was finding supplies and the right ingredients.
"When there's a shortage in chocolate or packaging, I would have to find a substitute that is close to the product that I want," said the youthpreneur.
"The UBD Incubation has also helped me a lot, especially with running my business. When I'm stuck, I would go to my lecturer and asks for advice," she added.
When asked about future plans for itsyusmasaini, the home baker said that she wants to focus on learning and growing with the business.
"My future goal for my business is to be able to open up a cafe serving a variety of baked goods along with the traditional foods that my grandma makes. A place that serves you good food to start your day," Yusma concluded.
This article was first published on 09 July 2022 in our Weekly Epaper issue 201 | More stories here
THE BRUNEIAN | BANDAR SERI BEGAWAN