Indera Motors, the sole distributor and retailer of Jaguar Land Rover in Brunei recently sold its 1000th vehicle to a lucky customer this year.
The owner drove home a new Land Rover Defender and received complimentary gifts from the autodealer during the handover event in celebration of the milestone.
"It is a celebration not only for our lucky customer but for our Management and employees of the company who have made the achievement of this great milestone possible. We also must thank all our Jaguar Land Rover customers who have bought into the brand and became proud owners of our iconic models," said General Manager of Indera Motors Alfred Yong.
"The future looks even more exciting as Jaguar Land Rover moves up the technological ladder with EV and positioning their products in the modern and luxury segment of the car business," he added.
"It goes without saying we are trying earnestly to improve our customer service and experience and at the same time learning from the voices of our customers for which we are ever so grateful. We are listening and we are here to serve them", he continued.
The milestone achievement marks the first time since Jaguar Land Rover was launched in Brunei in 2013.
Indera Motors' mission is to deliver excellent customer service and experience for all of its customers. Indera Motors' dedication to customer satisfaction and quality service has been recognized by Jaguar Land Rover Limited over the past few years.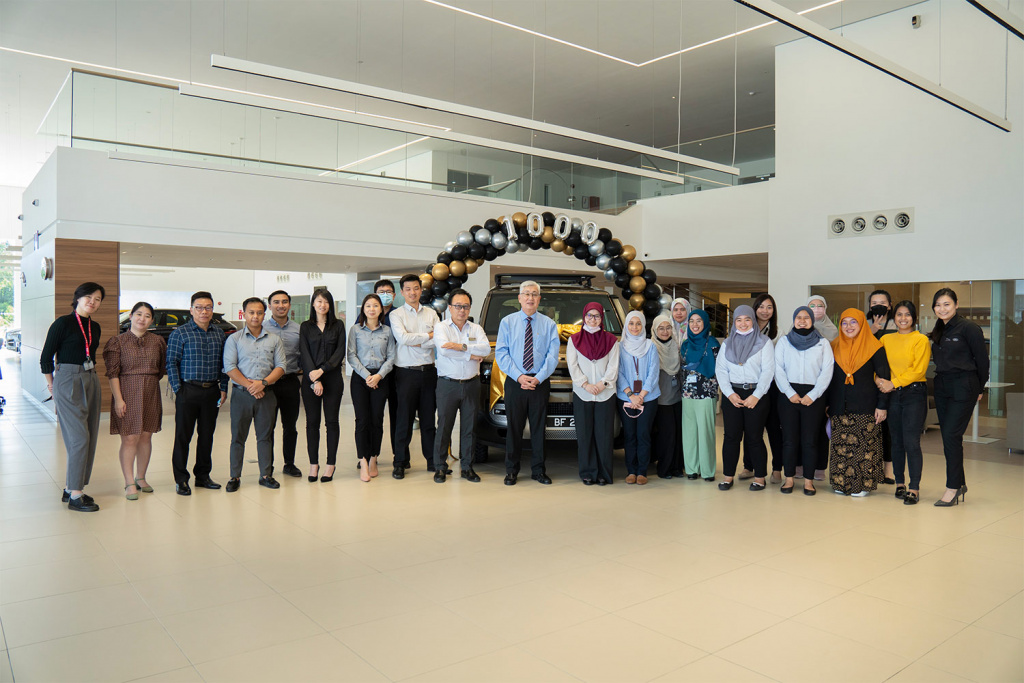 In 2020, Indera Motors was awarded the "Retailer of the Year Asia " in Asia Pacific Group B by Jaguar Land Rover Limited, Asia Pacific. Additionally, the retailer was also awarded "Marketing Team of the Year" in Asia Pacific Group B in 2020, 2021 and 2022.
The Jaguar Land Rover retailer award is a yearly recognition awarded to Jaguar Land Rover retailers with best practices in overall categories, including Marketing, Sales, Aftersales and Customer Service.
In 2021, Jaguar Land Rover's Chief Executive Officer Thierry Bolloré announced its global strategy, 'Reimagine', a sustainability-rich reimagination of modern luxury, unique customer experiences and positive societal impact.
THE BRUNEIAN | BANDAR SERI BEGAWAN