When the curtain rose on the opening night for 'Musical Mania 4', it was the first time in three years that the cast and crew of Relentless Entertainment performed on stage in front of a live audience.
Some 750 people were treated to a spectacular evening of performance by more than 50 talented cast members and dancers, taking centre stage in the jukebox musical performance at the Jerudong International School Arts Centre Theatre.
Throughout the night, the audience enjoyed 22 varieties of hit songs from popular Broadway shows, iconic pop artists and movies.
The setlist includes songs from the pop-fuelled musical '& Juliet', Lin-Manuel Miranda's 'Hamilton', 'The School of Rock', 'Mamma Mia', and many more.
Musical Mania 4 was performed in two acts, each with soaring vocals and stunning choreographed dance. The show opened with a fitting song, "The Greatest Show" from The Greatest Showman.
In every scene and line of lyrics, the cast members and dancers poured their hearts out into each song and character they portrayed, from the hip-hop–infused musical, 'Hamilton' to Matilda's big rock number, "Revolting Children".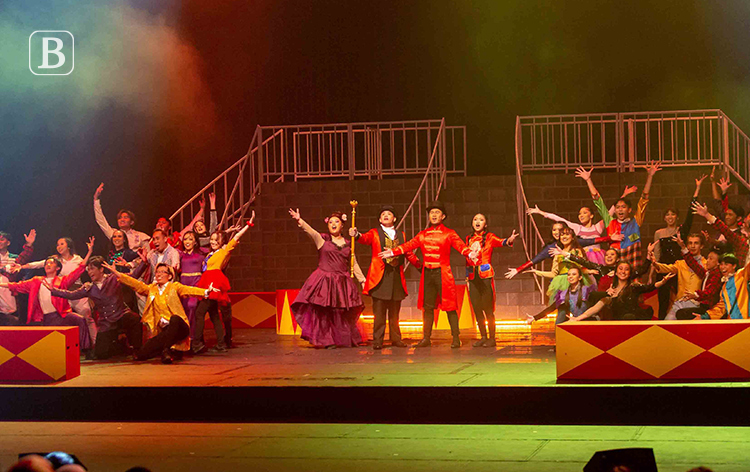 The show also includes a power-packed performance of K.Pop and King of Pop songs and captivating renditions of Lady Gaga's "Bad Romance," "Born This Way" and "Just Dance", inspiring the audience to sing along.
The show ends on a high note with The Greatest Showman "From Now On", with the performers gathering on stage cheering and dancing to mark the finale of Musical Mania 4.
For Shasha Ismaon who plays Ariel in The Little Mermaid and Peppa in Encanto, being back on stage after three years apart felt like coming home.
The young talent excelled in her solo performance of "Part of Your World" and sent chills throughout the audience with her clear and expressive voice.
"Like any other little girl, I aspired to be a Disney Princess. So to be able to become and perform as Belle from Beauty & The Beast, Elsa from Frozen, Cinderella and Ariel from The Little Mermaid in past musicals was my childhood dream come true,"
"Now that I'm grown, I essentially do it for the kids more than for myself because at the end of the day, I'm happy to do what I love and that is to sing and inspire," she shared.
Meanwhile, Wazif Zamri stole the audience's attention with his commanding presence during his rapid rhythmic rap performance as Aaron Burr in 'Hamilton'.
"This is not my first time performing on stage, however, it is my first time performing a musical so the entire experience has been like none other," he said.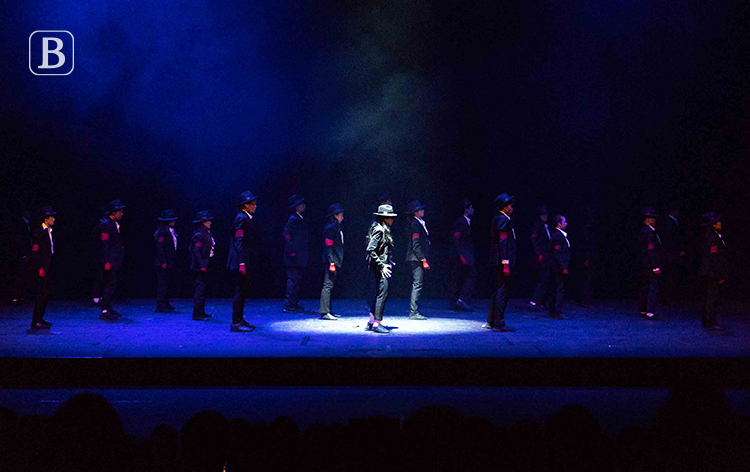 "To make this entire experience even more special for myself, I am playing Aaron Burr from the musical Alexander Hamilton which is my dream character to play. Aaron Burr is the main antagonist in the musical, someone who is cautious yet charming. Burr struggles with taking chances despite being a capable individual," he added.
For Wazif, understanding the background of the character he played is important to mold the basics before being on stage.
"I've really had to sit down in my room and really think about how I wanted to portray Aaron Burr. As much as I loved the original, I wanted to be able to showcase my own version," he shared.
"I did some short readings regarding Aaron Burr and later on watched A lot of Aaron Burr's videos from the play. Afterward is when I get to bring my portrayal to our studio where I got to work closely with Amy and Mardi, and they really helped on creating a much sharper showcase of my Burr," he continued.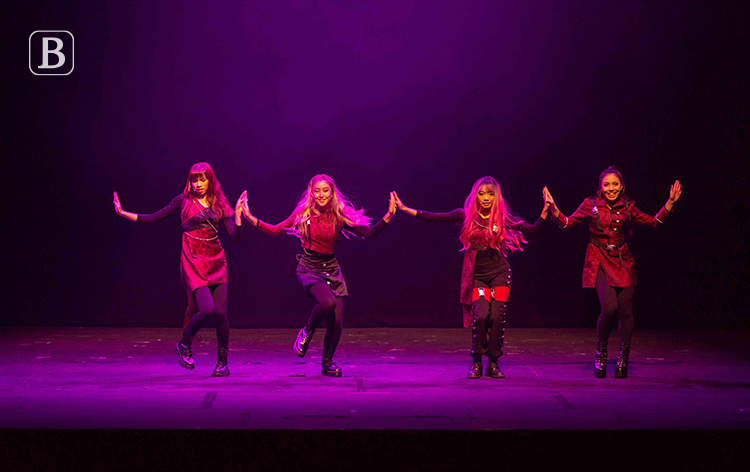 When it came to Khalisa Mutalib, she exuded a stage presence to the show, charming the audience with her confidence and electric performance of Blackpink's 'Kill This Love'.
She talked about how being a part of the production has helped her with her confidence, to step out of her comfort zone and be more open-minded as well as explore different roles on stage.
"Jisoo has a powerful stage presence with attitude, charisma and just the right amount of sass. Her vocals are strong and assertive with a rich and deep tone, which I found difficult to embody. But in the end with the support from my peers and advice from Amy, I overcame that hurdle," she shared.
She also shared that some of the lessons she learned came from her experience performing on stage since 2018. For her, being part of Musical Mania 4 has enriched her with so many new perspectives and knowledge.
"Every time I get on stage, my throat dries up from nerves. But with enough self-motivation and encouragement from my supportive colleagues, I was able to gain confidence and turn the nervous butterflies into excitement to perform and inspire others," she shared
"It has taught me to face challenges head on and also to overcome them. More importantly, it has also given me the opportunity to meet so many passionate and dedicated individuals that poured their time, sweat and tears into making the production a success," she further added..
Moreover, another highlight of the show was the high-energy and big personalities of the BTS's 'Dynamite' performance.
For Hafiy Hadi, who is one of the dancers for BTS and & Juliet's "Larger Than Life", Musical Mania 4 is his second production with Relentless since Belle The Musical.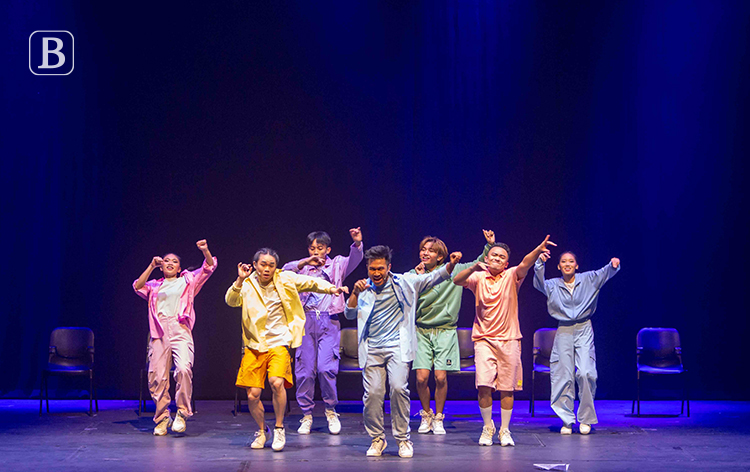 Hafiy grew up dancing for more than 10 years, joining the NUS High Dance Club and CL1MAX dance crew. Although the dance routine for Musical Mania 4 came naturally to him, it was his first-ever singing performance.
"Prior to this musical, I didn't have too much experience as a vocalist, so it was daunting, especially for the BTS piece since I was assigned some of the more vocally challenging parts. However, with Amy's, Mardi's, and the vocal teachers' coaching and the other members' support, I was able to prepare and execute my parts well," he shared.
While the adult cast was fantastic, the young cast completely stole the show with their performance in 'The School of Rock' and 'Matilda' scenes.
From the moment Syifa Syahira and Juan Matteo E Trenas were on stage, you could tell they were born for it.
Syifa plays the character Summer on School of Rock's "Stick it To The Man" and a rebellious student named Lavender in Matilda.
It was at the tender age of five, while participating in the performing arts and Hi-5 that Syifa realized she enjoyed being on stage.
On making her first debut on Musical Mania 4, the 10-year-old said that she is "extremely thrilled and happy" to be a part of the Relentless production.
"I would like to thank Teacher Mardi and Teacher Amy for this wonderful opportunity. I turned 10 this year and am lucky to be a part of the Relentless 10th production," she shared.
"The last 2 months of rehearsals have been a great experience for me. At first, it was hard but with the guidance from Teacher Mardi and Teacher Amy, I was able to go through with it and tried my very best to be in character — to be as energetic and loud," she continued.
On his part, Matteo plays the character Billy in School of Rock and Bruce in Matilda.
"My character Billy is a shy kid, Bruce is the opposite. He has a confident personality and is strong-willed," he said, "I needed help in acting to express Billy's character better and be more convincing. For Bruce's character, I needed to practice my singing and expressions." said the young performer.
Although it was his first time performing for Relentless, the combination of singing, dancing and acting experience in Musical Mania 4 has helped with his confidence.
"I was also very nervous on stage; however, I brushed it off and continued to perform. My nervousness gave me the boost to do my best," he added.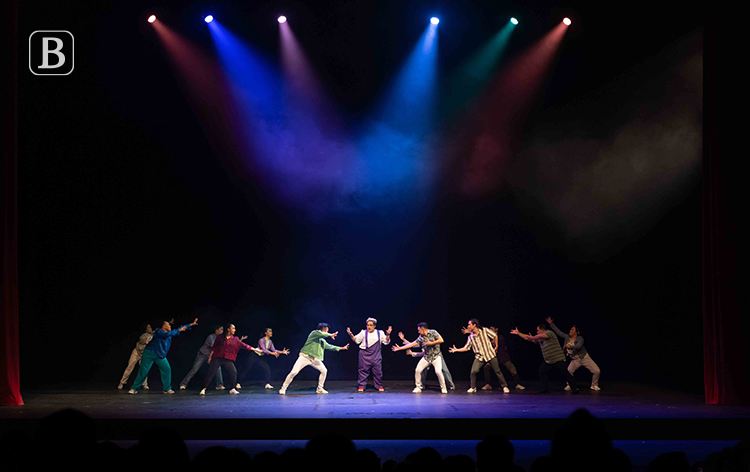 When asked for words of encouragement to aspiring performers, Matteo shared, "Know your reason for your aspirations and use it to help you become better."
According to Co-Founder and Assistant Director of Relentless Entertainment, Amy Cheong, Musical Mania 4 was attended by more than 2,800 guests for all four shows.
For Amy, it was a blessing and a wonderful experience to see the cast and crew reunite, rehearse and re-stage again after a long hiatus due to the COVID-19 pandemic.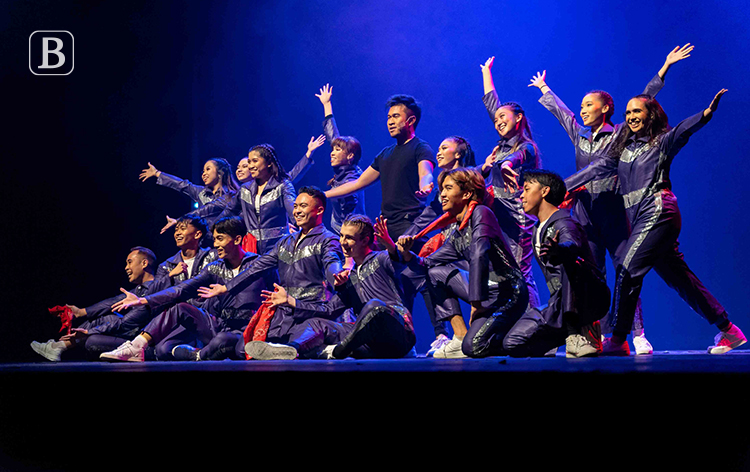 "It has been 3 years since we performed on the big stage. Our last show being 'hairspray the musical' in September 2019. Coming back has been exhilarating, a little scary and absolutely fulfilling," she shared.
"For me personally, it was a chance to bring the performing arts community together, to bring back local entertainment after such a long time away. Our purpose has always been to provide platforms to the numerous talents in Brunei to shine," she added.
The return of Relentless Entertainment to the big stage has been an eye-opener for the Assistant Director.
"It has shown us how much we've truly missed doing productions and also hope that the support we've seen over the weekend will continue across the entire creative and performing arts industry," she added.
According to Amy, a variety of health and safety protocols have also taken center stage during its 10th production
"ART test was required from everyone for all rehearsals, scheduling was done to ensure minimum interaction between groups until we got closer to our show days," she shared.
"In the 54 days leading up to the show, we're grateful to have maintained good health among our cast and dancers and we are so very proud of everyone," she further added.
Founded in 2008, Relentless has since produced 10 musical shows—including their first musical hit, such as "Enchanted Forest" in 2012.
The company also produced its first Musical Mania 2017. Their last performance before the hit of the pandemic which was in 2019, produced Musical Mania 3 and 'Hairspray', the musical.
For the past 14 years, the local academy has provided a wider platform for young aspiring artists, actors, singers, dancers and musicians to be a part of their theatrical performances.
When asked about the future, Amy said that Relentless plans to continue to support the performing arts community and provide and develop their Performing arts, musical theatre and dance programs at Relentless Academy of Performing arts.
"At the moment, we have a few projects in the pipeline and are also developing our film and media initiatives," she concluded.
THE BRUNEIAN | BANDAR SERI BEGAWAN