His Majesty Sultan Haji Hassanal Bolkiah Mu'izzaddin Waddaulah ibni Al-Marhum Sultan Haji Omar 'Ali Saifuddien Sa'adul Khairi Waddien, Sultan and Yang Di-Pertuan of Brunei Darussalam on Thursday received in audience Yang Amat Berhormat Datuk Seri Panglima Haji Hajiji Haji Noor, Chief Minister and Minister of Finance, Sabah, Malaysia.
During the Audience Ceremony, His Majesty the Sultan and Yang Di-Pertuan of Brunei Darussalam and Yang Amat Berhormat discussed bilateral issues of mutual importance to Brunei Darussalam and Malaysia, including enhancing cooperation to further strengthen relations between both countries.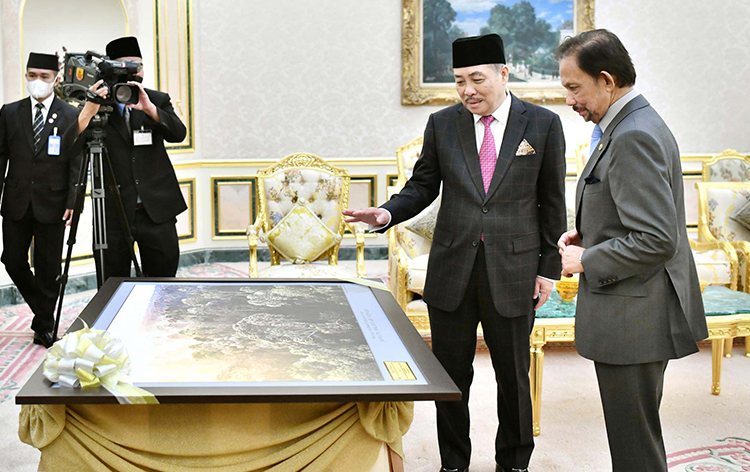 Accompanying Yang Amat Berhormat at the Audience Ceremony were Yang Berhormat Datuk Haji Kadzim Haji M Yahya, Speaker of the State Assembly of Sabah; His Excellency Dato' Raja Reza Raja Zaib Shah, High Commissioner of Malaysia to Brunei Darussalam; Yang Berhormat Datuk Dr Haji Arifin bin Mohd. Arif, Special Tasks Minister of Sabah; and Yang Berhormat Datuk Seri Panglima Sr Haji Safar Untong, State Secretary of Sabah.
The Audience Ceremony took place at Istana Nurul Iman.
This is the first courtesy call made by Yang Amat Berhormat to His Majesty the Sultan and Yang Di-Pertuan of Brunei Darussalam since he was appointed as the 16th Chief Minister of Sabah on 28 September 2020.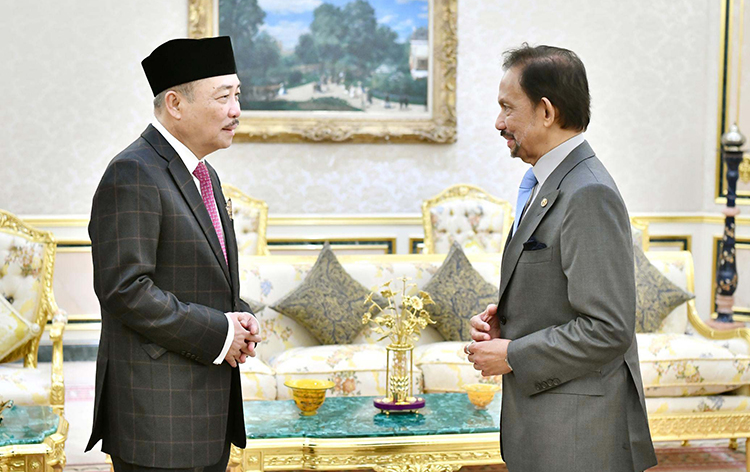 Brunei Darussalam and Malaysia share longstanding and close relations in which both countries have good cooperation in the areas of trade and investment, defence, education, tourism and connectivity, and health.
THE BRUNEIAN | BANDAR SERI BEGAWAN