NBT has launched a new mobile application, NBT Connect, designed to give customers a new experience that will make automotive servicing much more convenient; anytime, anywhere and right at your fingertips.
"By introducing NBT Connect, we hope to further enhance our customers' Toyota and Lexus ownership experience through continuous innovation and digitalisation," said NBT Managing Director, Haji Ahmad Omar Haji Husin in a press statement.
With the revolutionary NBT Connect, customers no longer need to come to the NBT Service Centres, or even make a call, for booking.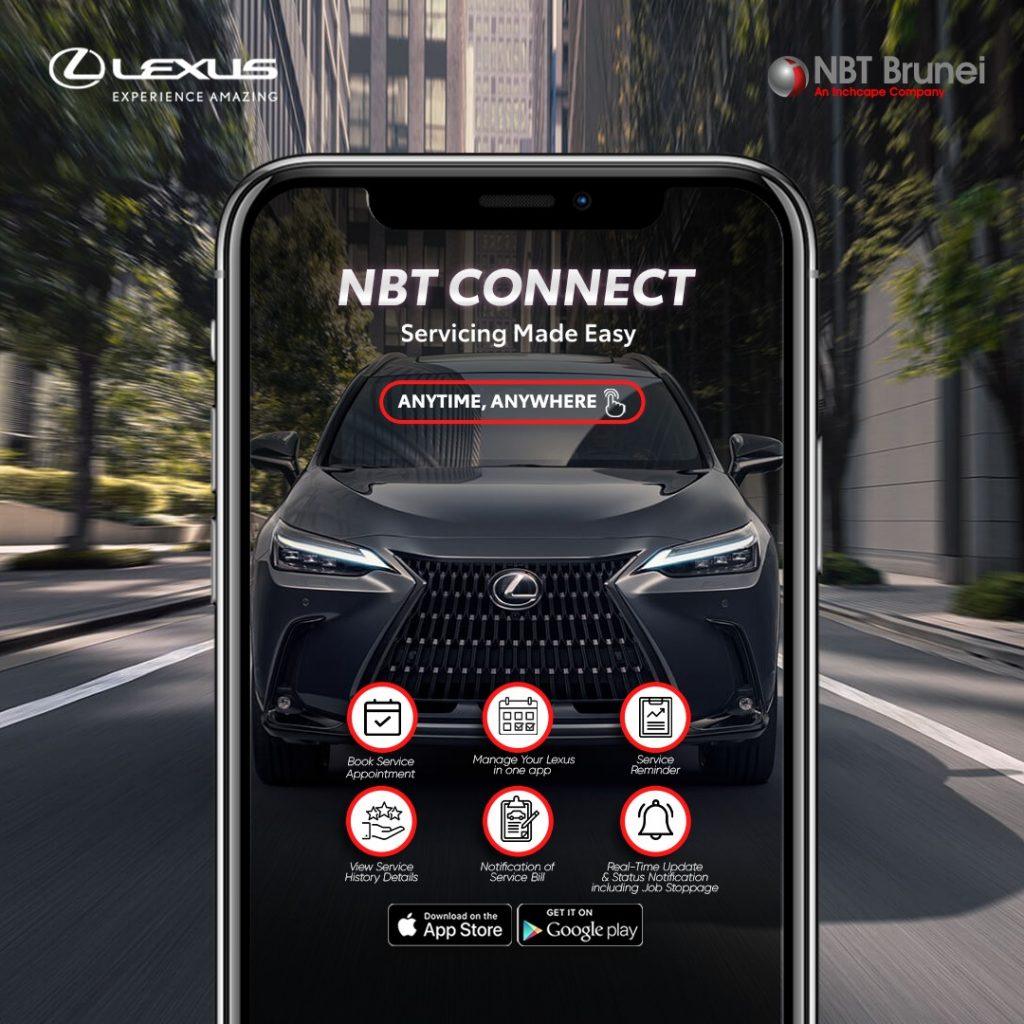 From scheduling a booking right through to the completion of their service, customers can now save time and manage all their servicing needs and requirements through NBT Connect.
"NBT Connect will keep our customers informed through real-time notifications on the status of their vehicles being serviced or repaired," continued the NBT Managing Director.
"We will continuously make use of available technologies to pleasantly surprise and please our customers. Download the App today. We are sure you will be pleased with what it can do for you," he added.
All customers have to do is;
1. Download NBT Connect from App Store or Google Playstore
2. Register an account
3. Add their vehicle/s and start scheduling their appointments. It is that easy.
NBT's enviable reputation for excellence in 'Customer Service' and 'Customer Satisfaction' delivery over its last 55 years of proud history has made the company No. 1 in the Brunei Automotive Market for the last 41 consecutive years.
THE BRUNEIAN | BANDAR SERI BEGAWAN