Some 10 lucky customers walked away with various attractive prizes recently from the 17th edition of the Sabre Brunei Travel Fair lucky draw campaign.
The event saw Zakaria Pehin Hj Musa and Muhammad Haziq Syafiq Hj Kamsani taking home return tickets to Bangkok and Langkawi sponsored by Malaysia Airlines respectively.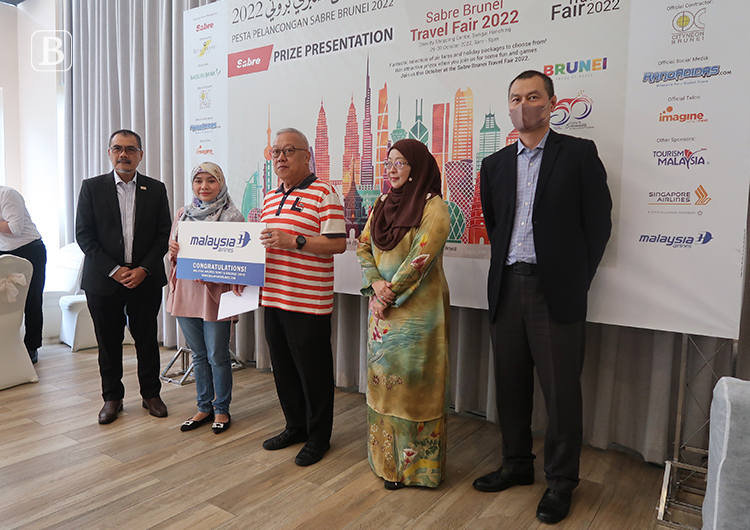 Whereas, Katie Lim, Hjh Apsah Hj Kamaludin and Mohamad Azmi Azizul each won an economy class ticket to Dubai bundled with American Tourister Travel luggage, an economy class ticket to Melbourne and one 50,000 Royal Skies Miles sponsored by Royal Brunei Airlines and Baiduri Bank respectively.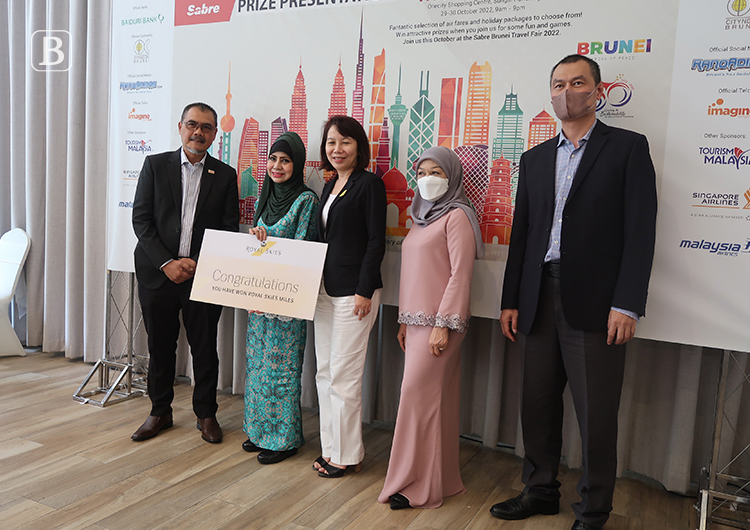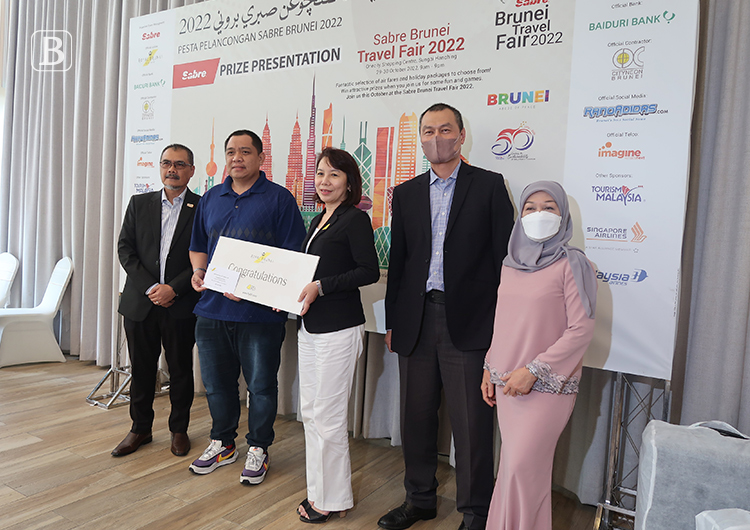 Moreover, the event also saw four other winners taking home a TCL Android Ultra HD, Matrix Air purifier and two Midea Pressure sponsored by Sabre Travel Network Brunei respectively.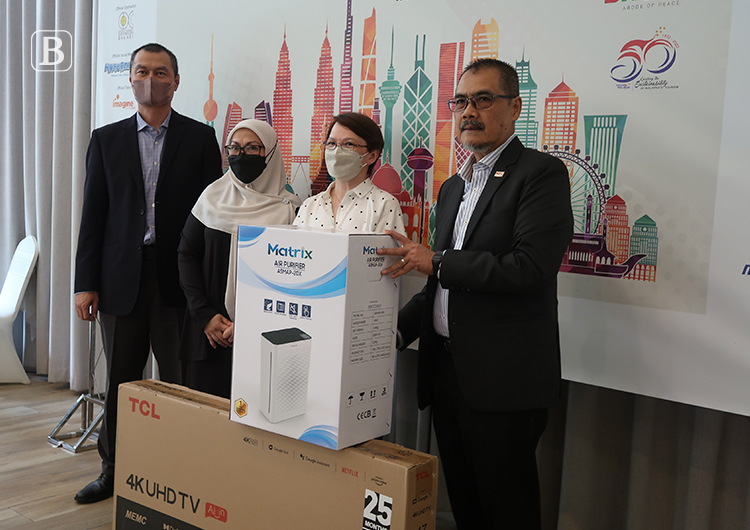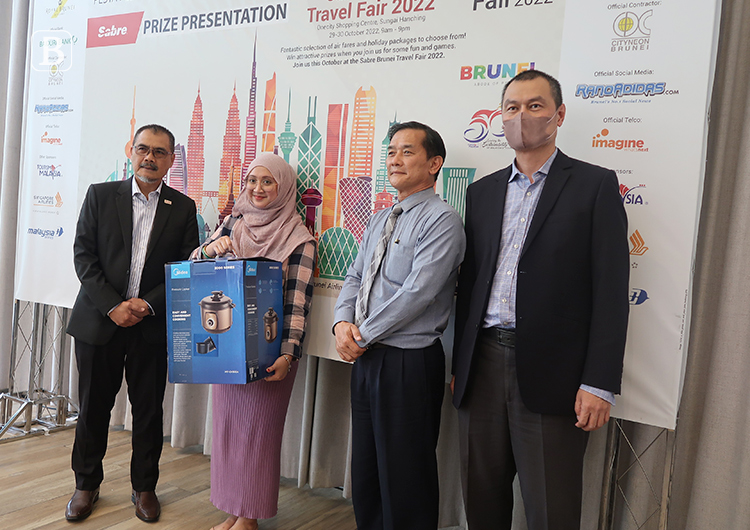 Not only that, but Yulia Christine who purchased a ticket from Freme Travel also won a return ticket to Perth sponsored by Singapore Airlines.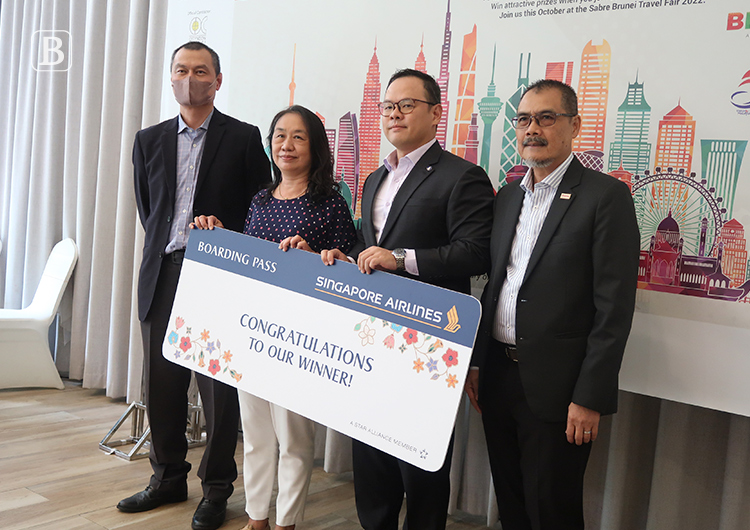 The prize presentation ceremony for the Brunei Travel Fair lucky draw took place at The Garden
The campaign was held for customers who purchased tickets during the 17th edition of the Sabre Brunei Travel Fair from 29 to 30 October at the Onecity Shopping Centre.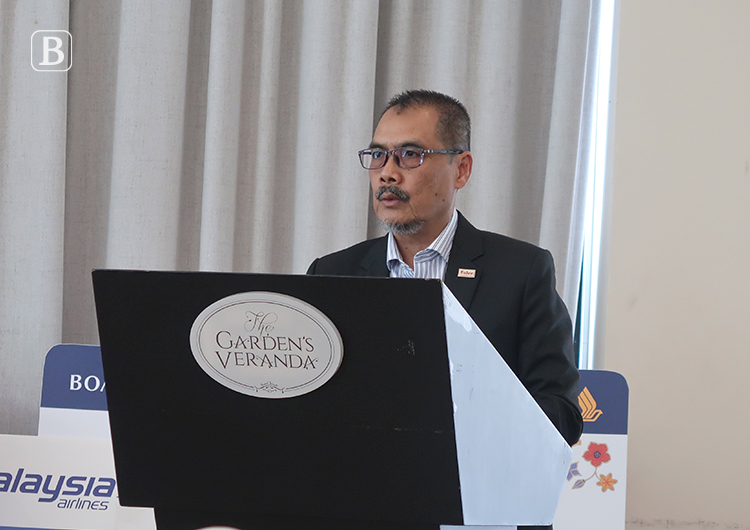 "We are pleased to announce that the two-day event was very well-received with a turnout of over 8,000 visitors coming from across the state," said Acting General Manager, Sabre Travel Network Brunei, Abd Halim Haji Abd Rahman.
"With support from our partners, we were able to deliver new and unique content to travelers in search of their dream vacations. The results of the fair were very encouraging and we would like to thank our partners for their continuous support and participation," he added.
The list of participating partners included Royal Brunei Airlines, Baiduri Bank Berhad, Cityneon Brunei, Imagine, Malaysia Airlines, Ranoadidas, Singapore Airlines and Tourism Malaysia. Not forgetting from other National Tourism Organization including Brunei Tourism Development Department, Tourism Authority of Thailand, Sabah Tourism and Sarawak Tourism for their participations and to Bank Islam Brunei Darussalam, Standard Chartered Bank, Takaful Bruner Am Insurans Islam TAIB, Universiti Kebangsaan Malaysia, Malaysia Healthcare Travel Council, Tara Labuan Hotel, Melaka River Cruise, Ming Garden Hotel & Residences, Demonstrator, Imperial Hotel Miri, Forest Crest Sdn Bhd / Tim Seaside. Transworld Travel Services Sdn Bhd. Mecure Miri City Centre, I-World Travel & Tours Sdn Bhd, Promenade Hotel Kota Kinabalu, Al Hakim Travel and Tours Sdn Bhd, Horizon Hotel Kota Kinabalu
Travel Agents also include Anthony Tours & Travel Agency. At-Taqwa Travel Tours, Dar El Ehsan Travel, Darussalam Services, Freme Services, Halim Tours, JJ Tour Service, Pan Bright Travel Service, Southern Cross Travel Agencies and Straits Central Agencies.
THE BRUNEIAN | BANDAR SERI BEGAWAN