Local fashion brand Bilang made its first appearance in Bangkok during the APEC Economic Leaders' Meeting Gala Dinner on Thursday, showcasing a two-piece dress made from Thai Silk fabric.
The soiree which featured collections from 20 international designers was attended by various heads of state, economic leaders, and delegates including His Majesty the Sultan and Yang Di-Pertuan of Brunei Darussalam.
Bilang's debut at the event was ahead of the Thai Silk Fashion Week slated to be held on 9 December 2022 at Siam Paragon.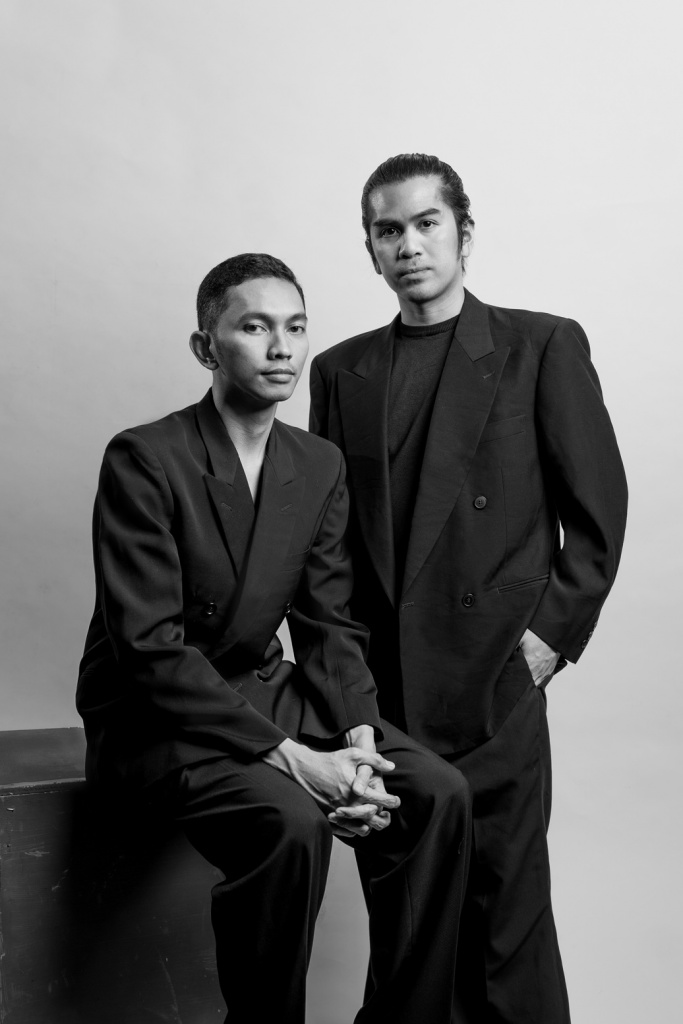 In an interview with The Bruneian, co-founder and designer of Bilang Zulhelmi Kamaluddin said that the brand is honoured and proud to be chosen to represent Brunei.
"It was unexpected, but another milestone for us this year ahead of our fashion show in December," he said.
Talking about the process of completing the ensemble, it took the duo and their team several days starting from the designing stage, choosing the fabric and embellishments to the final piece.
"It's our personal interpretation of Thai Silk and is one of our favourites from the collection," added co-founder and designer, Fikri Afif.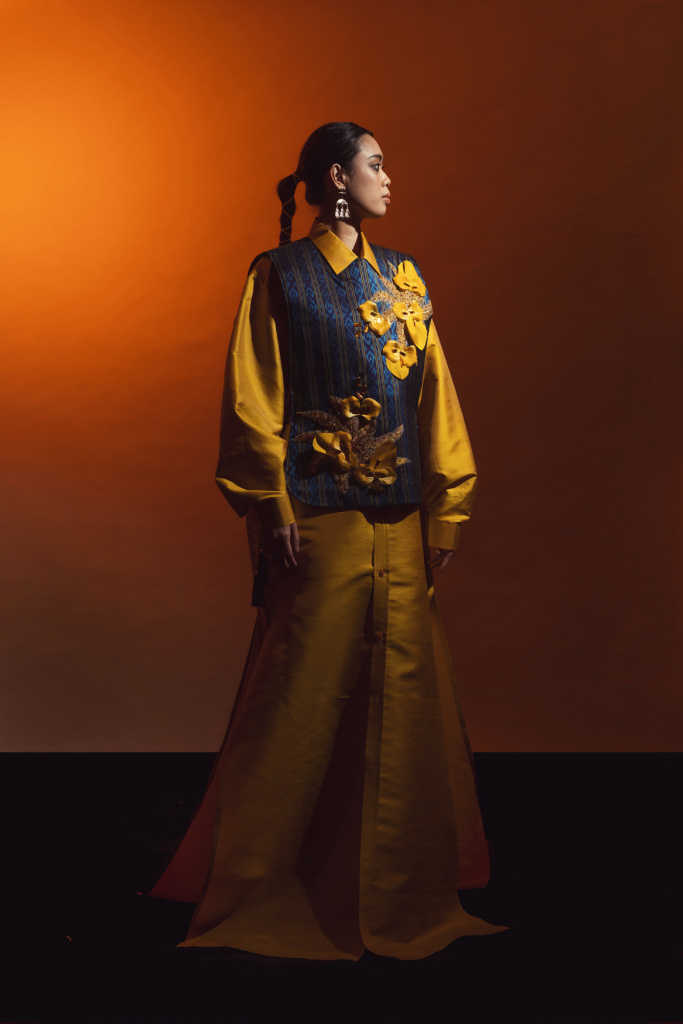 They further said that Thai Silk fabric was sourced from the Foundation for the Promotion of Supplementary Occupations and Related Technique of Her Majesty Queen Sirikit of Thailand.
The pieces from the collection are lighter and simpler compared to their previous projects.
"But we also introduced floral petal embellishments out of Thai Silk for this look and it is something new to the brand," continued Zulhelmi.
Fikri added: "Overall, I would say the whole process was quite smooth for this look. It's a wonderful experience."
The design is mostly made up of Thai Silk fabric, narrating the idea of amity or synergy interpreted through an exquisite harmony of colours – blue represents water and fluidity while yellow symbolises friendship.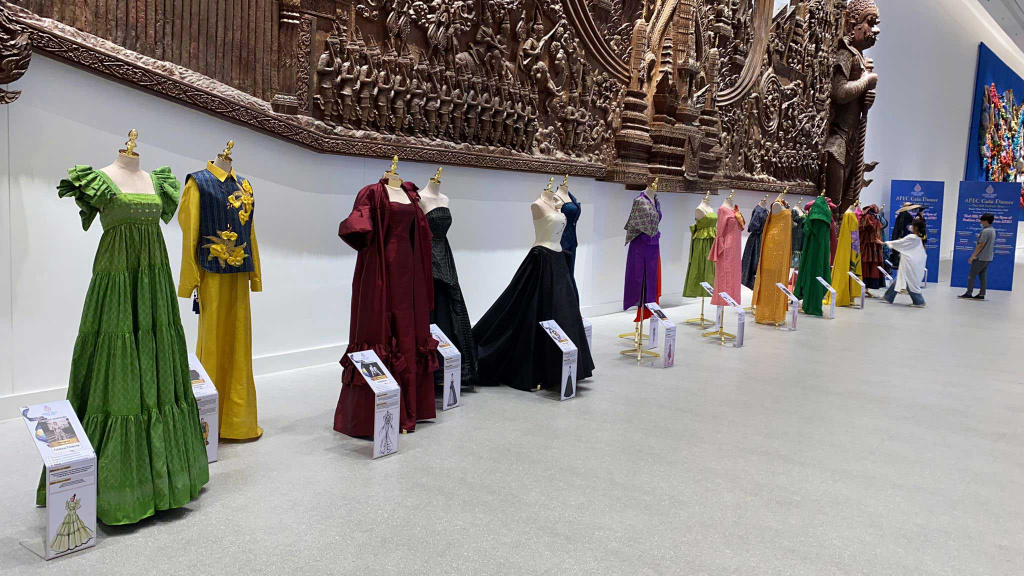 The silhouette of the yellow shirt dress, they added, reflects the grace of silky water with the petal of the Simpur flower embellishments against the blue vest painting a picture of flowers floating on the expanse of a river.
"As water sustains all life, it nurtures the flower to steadily bloom, in the same way, friendships need sustenance to inspire strength and resilience," said the duo.
The upcoming Thai Silk Fashion Week will commence at 9.30pm (Brunei time) or 8:30pm (Bangkok time) held at Siam Paragon.
The outfit presented at the gala dinner is a precursor to Bilang's upcoming Spring Summer 2023 collection.
The Bruneian