Progresif has been named the winner of the 'Best Payments Initiative' for its Progresif CARE+ mobile application by Asia Communication Award 2022.
The award ceremony, which was held virtually from Singapore on 14 December, revealed winners from nineteen categories.
There were over 100 leading Information and Communications Technology (ICT) companies from across Asia including the leading service providers, carriers, operators, technology manufacturers and solution vendors all competing for awards across nineteen categories.
Launched in 2011, the Asia Communication Awards (ACA) recognizes the region's leading communication service providers and telecom operators as well as OEMs, suppliers, and other service providers based within the region or offering products and solutions specifically targeting the region.
This year, Total Telecom brings back the ACA with a totally refreshed line-up of awards categories, a carefully selected panel of expert judges, and an exciting new virtual format to recognise the finalists and winners for this year's awards.
In the nominated categories, Progresif was shortlisted and went through stages of elimination in a process that began in October this year. The nomination process for Progresif was based on the company's past 12-month performance and achievements through rebuilding and enhancing the CARE+ mobile application. Since its launch, Progresif has been committed to product innovation and services, which are applied across all methods and channels.
Progresif CARE was first launched in April 2018, with the objective to provide seamless efficient transactions and methods of payment for customers. Fast forward to 21st February 2022, Progresif CARE+ was born with its new and improved Progresif CARE+ website and mobile app boasting new features and giving a better user experience.
Progresif Chief Executive Officer Hjh Nurul Haniah Hj Jaafar in a statement said that winning the title by Asia Communications Award 2022 was sincerely an honour to the company.
"It meant that all our hard work over the past months is internationally recognised. The transformation of CARE+ comes from all the feedback and suggestions given by our customers and we are truly thankful for their support throughout the years," she said.
In recent press coverage, Progresif also shared its best-ever score from customers in its September Net Promoter Score (NPS) survey, which was responded to by close to 14,000 customers, scoring a healthy 52.46, showing an elevated level of satisfaction among many customers, with votes that express accomplishments and successes in the quality of its products and services.
Hjh Nurul added: "At Progresif, ensuring the happiness and satisfaction of our customers is our top priority, and we take extraordinary pride in the quality of service that we offer them. Receiving this award by Asia Communication Award gives us now even greater confidence that we are on the right track to becoming Brunei's most loved everyday brand with lasting customer relationships."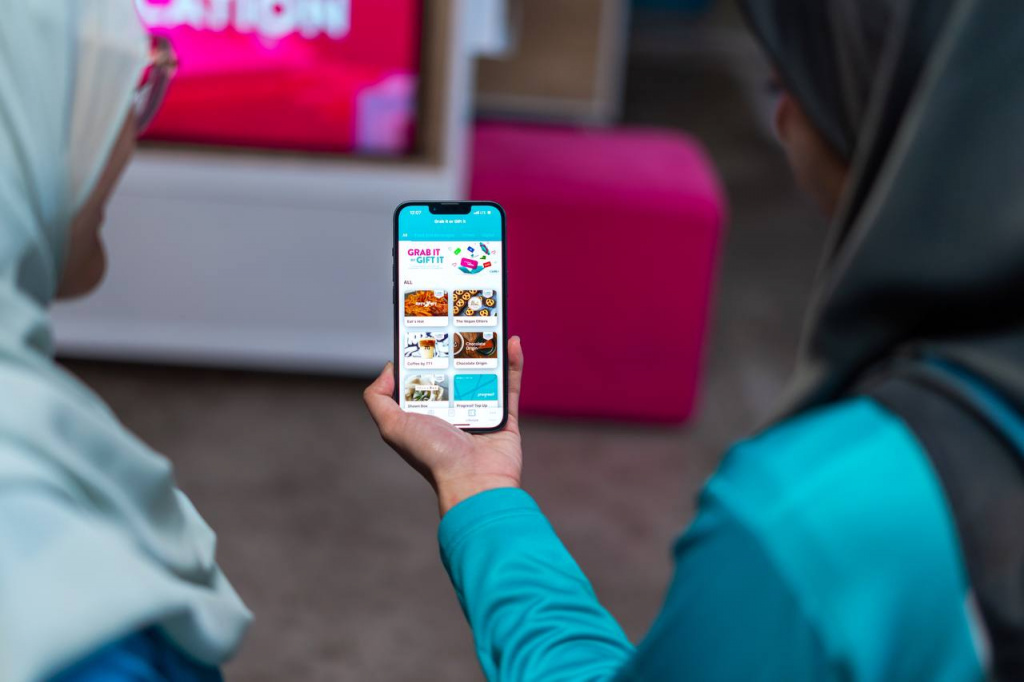 Progresif CARE+ allows customers to access their accounts, through the website and via the mobile app. The development of the app establishes Progresif progress towards digital transformation and reinforces Progresif commitment to providing a customer service experience revolutionised through technology.
The all-new Progresif CARE+ aims to enhance customers' experience through improved access, allowing control, and management of customers' accounts easily.
The rollout of a new app offers customers an updated dashboard that offers a plan breakdown overview of the account and seamlessly links multiple numbers into one account.
Prepaid OneMobile customers will also have the freedom to change tiers on the go.
Bill payments are now simpler through the app as it offers saving card details securely and auto-billing giving subscribers the peace of mind of paying their bills on time.
The app also introduces the Loyalty and Rewards programme by which customers can accumulate loyalty points when paying their bills within the app.
The enhanced CARE+ gives a better level of convenience for their customers, bringing customers simple, convenient, and efficient solutions to their customers' needs beyond connectivity.
Additionally, Progresif also introduced an e-gifting experience that offers diverse types of gift vouchers from fitness programmes to coffee vouchers, iTunes, Mobile Legend and PUBG codes.
On his part, Progresif Chief Commercial & Digital Officer Adi Iskandar Hj Basri said it is a proud moment not only for Progresif but Brunei as a nation because of the creative work towards designing the user experience and software engineering on developing the system that is powering the CARE+ app was done by Progresif's own team of local talents.
"We believe innovation comes from being truly empathetic with our customers and this is where real customer value comes from. For the first time, we introduced direct carrier billing that allows our customers to conveniently purchase a wide range of digital vouchers from the app and payment is simply charged to either their prepaid credit balance or postpaid bill. At Progresif, our customers serve as our drivers for innovation, and we will always continue to listen," he said.
For more information about Progresif CARE+, visit Progresif website or download the app on Apple Store or Google Play.
THE BRUNEIAN | BANDAR SERI BEGAWAN