Married couple Rozie Jade and Julius always had a penchant for creating.
From Rozie's knack for aesthetic handicrafts to Julius' skilled wood and metal works, the duo has had a long history with build and design.
Now as entrepreneurs, the two have harnessed and combined their skills to establish Gift and Co, specialising in personalised and creative gifts that would suit anyone and for any occasion, from Eid to anniversaries, including farewells.
"You name it, we can make it. It's (the gifts) personalised so the messaging can always be suited to you," said Rozie, a creative who has been crafting since childhood and one who enjoys going on Pinterest to seek inspiration for gift designs.
She mentioned how her mother was always supportive of her creative endeavors, helping her cultivate that passion through art kits, clay painting and bracelet sets.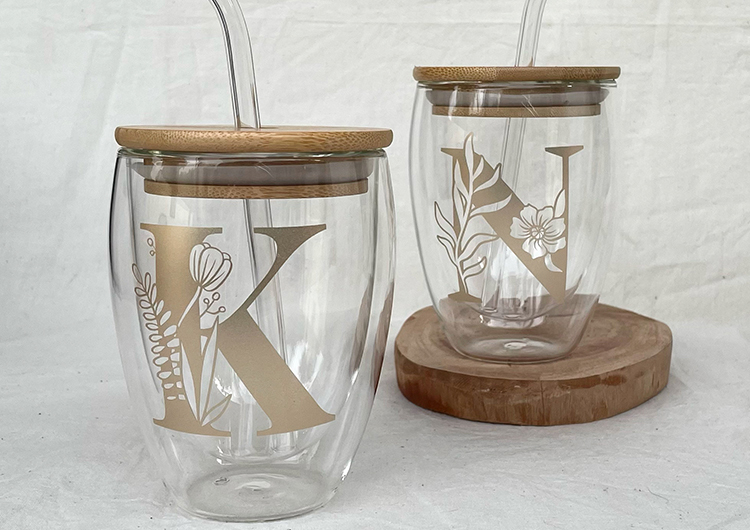 Meanwhile, her partner Julius is more of a handy man, having been in construction since a young age.
"My husband likes to build, he loves tech gadgets and he is always in the mood for creating. He has worked with wood, electricals, metal works," explained Rozie.
"So whenever I have a project, he is the engineer. I make it pretty and he makes it work. So I guess the combo goes well," she added.
The inception of Gift and Co began when Rozie's best friend was getting married. At the time, she saw various 'Bridesmaid Boxes' concepts on social media and wished to create one by herself and gift them to her bride-to-be friend.
So she did. The feat proved to be a little difficult at first, having to order the items overseas, Rozie had to painstakingly align not only the pricing but also the timelines, to ensure the items would arrive in time.
The business officially began in November 2021 but started as a platform to share her gifting guides and ideas with people, especially those who were on a time crunch but did not want to risk any delays by bringing in the gift items.
Gift and Co has an assortment of products including glass cups, coasters, eye masks, baubles, timber tags, acrylic and ceramic tags, baby milestone discs and more.
"I actually wanted to serve more products but we are still working our way and we are expecting more products to come. I think people like it because they can create anything," said the craft maker.
Their best-sellers are the cups, the 16 oz can tumbler glass cups and their double-walled glass cups that when ordered, are packaged into aesthetic gift boxes that are ready to be gifted and received.
The prices for the items go from as low as $4 to $45 and they are selling mostly from their Instagram @giftandco.bn.
Gift and Co would love to add more products such as bottles, candles, bags and more and their goal is to create a full box of gifts for gifting brides, anniversaries, baby showers – whatever anyone can think of – for different events.
The pair run the business with the help of Rozie's mother who is their advisor due to her knowledge and experience from working in the banking sector.
Speaking of their entrepreneurial journey, Rozie noted how Gift and Co began operations in the midst of the pandemic and as such, the initial sales were booming as the popularity of online businesses spiked with everyone working remotely at home.
However, a year in, she shared that the key challenge has been the pricing which they have had to adjust as well as ensuring they have the right items and enough inventory that would be suited for their customers.
She shared how they had to increase their product prices once to guarantee a profit that will allow them to bring in more stock.
Regardless of the changes, Rozie said that their customers have been very understanding and continue to support them and the entrepreneurs are very appreciative of this.
She added that Gift and Co is happy to be a part of Brunei's small business community and play their part in helping the market grow.
"Your purchases give us joy, and confidence and you make our dreams come true when you buy from us. We want to also say thank you and we appreciate all the orders that we receive and it wouldn't be possible without your support," she went on to say.
Support this business and give a loved one a personalised gift made by Gift and Co by heading over to their Instagram @giftandcobn to check out what they can create.
THE BRUNEIAN | BANDAR SERI BEGAWAN