Kopi lovers, rejoice! The popular Indonesian franchise Kopi Lain Hati has finally opened its doors in Brunei.
With their slogan, "Jatuh Ke Lain Hati", the international brand is committed to delivering quality coffee made from authentic Indonesian beans.
From Kopi Patah Hati to Kopi Cemburu, the brand introduced five Lain Hati coffee series in the local market namely; Rindu Bahagia Series, Pak Muh Series, Hot Coffee Series, Coffee Series and also the Non-Coffee Series.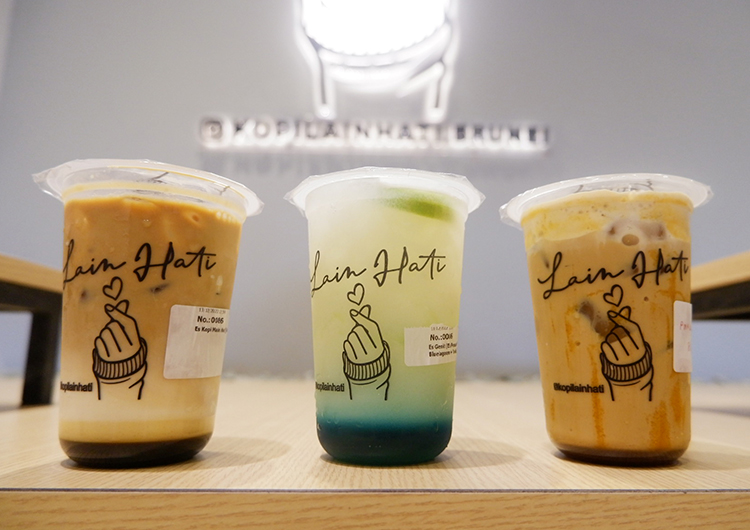 The franchise's store which is located at Tabiah Nest Complex in Kiulap has received positive reception from Bruneian customers since its first opening recently.
Kopi Lain Hati has been operating since 2019 and according to Jacky, the franchise has more than 500 outlets in Indonesia.
"We are currently the 3rd country to operate this brand after Malaysia," added the store representative.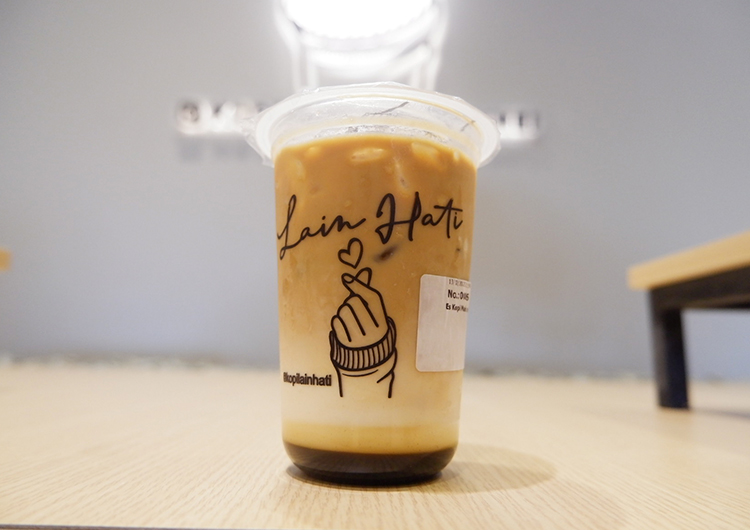 He further said that the decision to introduce Kopi Lain Hati in the country was aimed to offer Bruneians a different experience and a taste of the popular Indonesian brand.
Kopi Lain Hati is famous for its authentic Indonesian beans, which are roasted daily for maximum caffeine freshness.
According to Jacky, the franchise is known for its affordable freshly grind and brew coffee menu.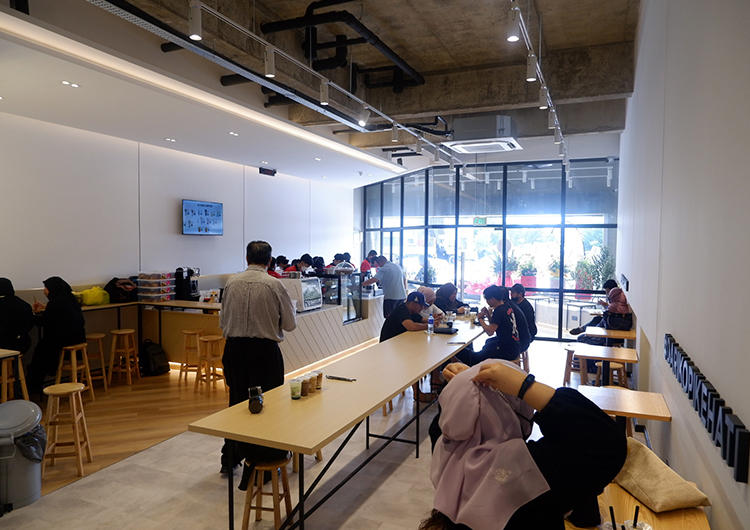 One of their highlighted menu items is the "Hot Coffee" Series. For just $2 you can get a warm cup of note-worthy Indonesian beans. The series features Kopi Lajang, Kopi LDR, Kopi Mandor and Kopi Bucin.
Another fan-favourite series is the collaborative Pak Muh menu which features two unique concoctions inspired by popular Indonesian influencer, Pak Muh: Es Coklat Pak Muh and Es Kopi Pak Muh.
For Jacky, his personal favourite would be the Es Main Hati,
"Es Main Hati is my fav as the Gula Aren taste really goes well with the Indonesian beans," he added.
Aside from that, Kopi Lain Hati will also be extending its seasonal menu in the future.
When asked about future plans for Chicken Dude, Hijran said that they want to focus on growing the business.
"At the moment we would like to concentrate on our current store and maybe then we will move on from there in the future," he shared.
THE BRUNEIAN | BANDAR SERI BEGAWAN