Baiduri Bank recently co-hosted the Power Lunch Series with the Young Entrepreneurs Association of Brunei (YEAB) at the Baiduri Community Space in Baiduri Bank Headquarters.
The lunch titled, "The Future of Tech and Services in Brunei" was attended by over 45 participants from various companies in the tech and services sector, from applications and software development, Information and Communications Technology (ICT), education, marketing, insurance to trading. The session was facilitated by Director of ASEAN & Corporate Affairs at UK-ASEAN Business Council Allen Lai.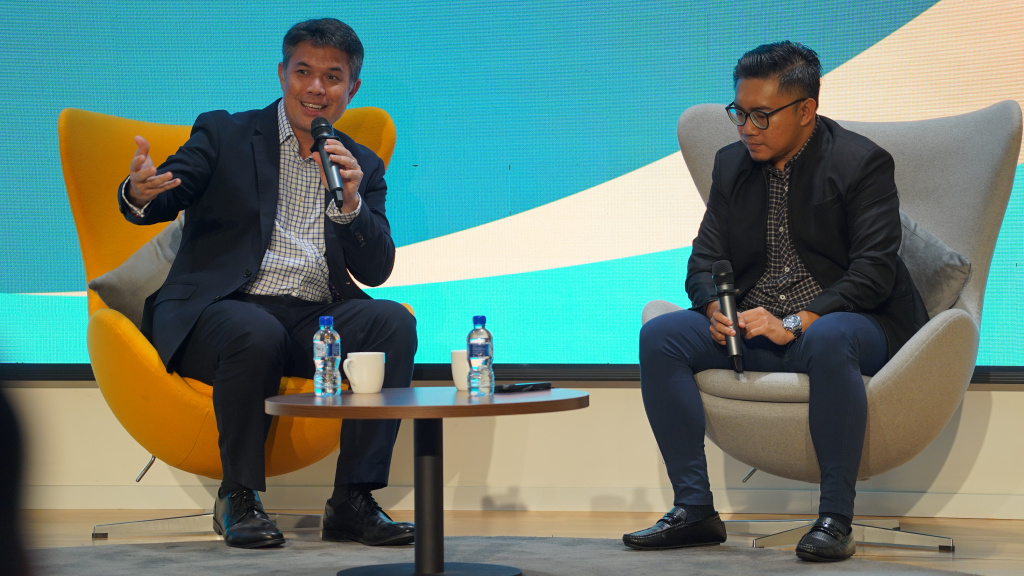 The Power Lunch Series provides local entrepreneurs with a platform to share their business struggles and best practices for overcoming challenges. It is also an avenue to cultivate a culture of support in Brunei's entrepreneurial landscape through collaboration with the goal of giving entrepreneurs the opportunity to learn and network with like-minded businesses.
The Series that will span across the year will feature ongoing gatherings of entrepreneurs and invited key stakeholders from different sectors and industries.
The first lunch in the series was held last November which saw over 30 participants from various companies in the food and beverage (F&B) sector attending the event. The event also featured Ideal Group Holdings (Brunei) Managing Director Haji Awang Ahmad Morshidi Pehin Orang Kaya Digadong Seri Diraja Dato Laila Utama Haji Awang Abdul Rahman.
Speaking at the event, Baiduri Bank's Head of Business Banking Mohd Isa Liew Mohd Amin Liew emphasised the importance of the community and learning from each other to approach problem-solving.
He said: "The second Power Lunch Series focuses on the Tech and Services sector. Businesses in this sector can capitalise on opportunities to work together and discuss their concerns in order to promote business solutions as a community.
"At Baiduri Bank, we are aware of the different challenges that business owners face, and by helping to network and encourage open communication within industries, we hope that our local MSMEs will be able to learn from the many lessons and accomplishments of their peers so that they will be ready to face any uncertainties the future may bring as a community."
Also in his speech, he announced the creation of a co-working space catering to the needs of MSMEs known as the Baiduri Enterprise Hub.
Meanwhile, YEAB President Fatin Arifin said: "As the first edition on the F&B sector was a success, we continued the second edition by bringing together players from the Tech and Services sector particularly as this sector is very important to the economy in our move towards becoming a Smart Nation.
"We aspire to challenge our entrepreneurs to think seriously about trading internationally and intentionally position their businesses to go beyond Brunei given the rising global demands for tech and services to help contribute to Brunei's economic development and the maturity in our industry."
For more information on Baiduri Bank's current services, promotions and events, customers may contact the 24-hour Customer Helpline at 244 9666 or via the Bank's social media platforms at @baiduribank on Instagram, Facebook and Twitter.
THE BRUNEIAN | BANDAR SERI BEGAWAN