Homegrown business Chasing Lifestyle was born out of a love for helping people to look for the perfect gift and noteworthy items that express their personal style.
Founder Shandy Lim has always had a passion for gift shopping and helping people celebrate some of the happiest moments in life.
The 32-year-old's business journey began after the birth of her third child. The former campus card officer turned entrepreneur launched Chasing Lifestyle in 2019.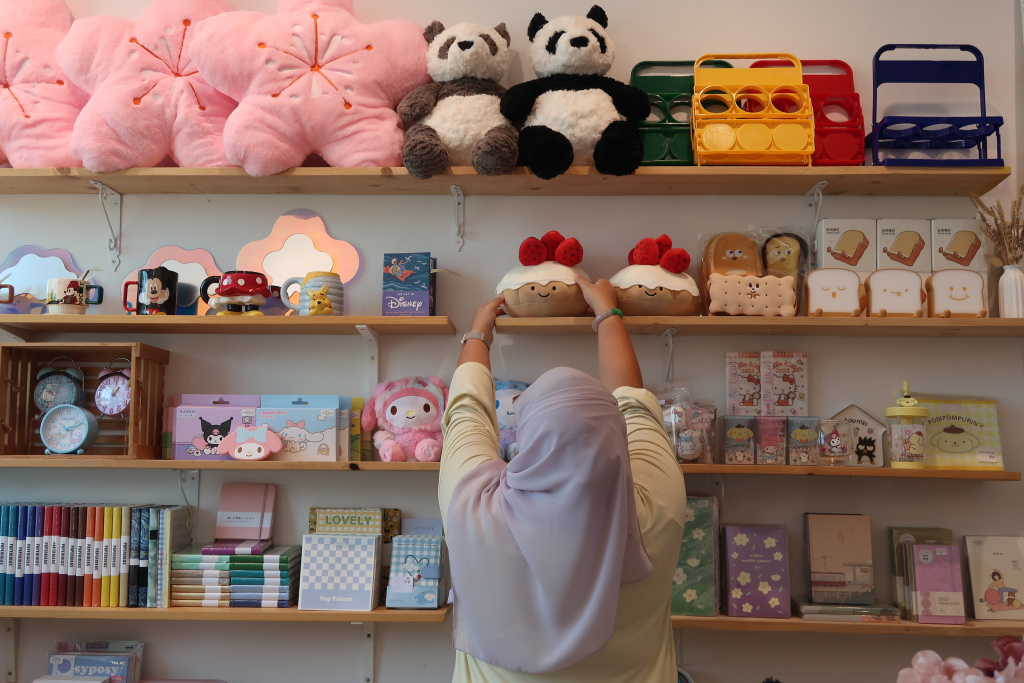 The mother-of-three founded the homegrown lifestyle business to also be able to share her love for all things colourful and cute such as feel-good products and niche brands from around the world with those who share her passion.
"One of the services that we offer is helping customers who are unsure of what to gift their loved ones. All they have to do is let us know their preference and budget. From there, we can curate the perfect gift.," she said.
"We also do gift wrapping services upon request. As for the products, we have a wide selection ranging from stationeries, and plushies to home decor such as dried pampas, flower pots and more," Shandy shared.
Chasing Lifestyle formerly known as "Paper Chase bn" originally started off as a small home-based business and occasionally joined pop-up events throughout the years.
When asked why she decided on the name "Chasing Lifestyle", she shared:
"We never stop upgrading in life. We always grow to be better and improve our ways of living. Hence, I chose Chasing Lifestyle because we just never stop chasing our lifestyle."
At first, Shandy focused on digital presence through social media channels. According to her, during the pandemic, social media has helped the company grow. It was not long before orders started pouring in from their social media followers.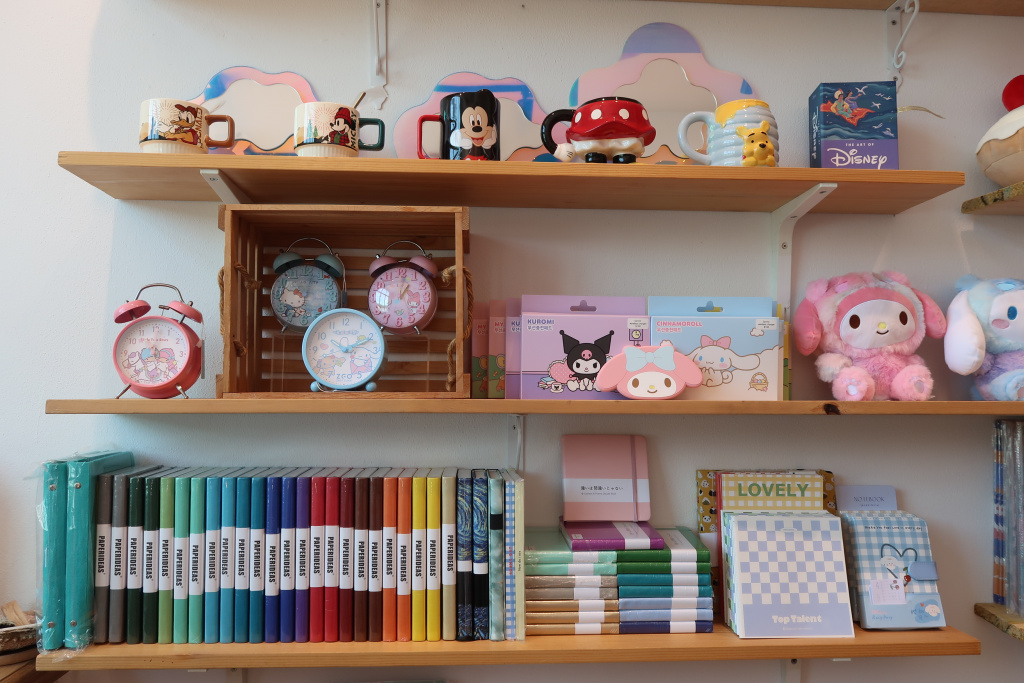 Despite starting a business during a pandemic, Shandy said it was actually a good time to open the lifestyle business. Since its inception, the Chasing Lifestyle has built a following of bullet journal enthusiasts and stationery lovers.
"We get customers with lots of different backgrounds. From students to teachers to people who have hobbies and want to purchase our journaling supplies," she shared.
By September 2022, Shandy turned her online business, Chasing Lifestyle full-time and into a physical store and at that time, she also enlisted Ayeesha to work alongside her.
For the mother-of-three, opening a physical store at the Jangsak Curve building at Kampong Jangsak was the ultimate achievement.
The idea of a physical store, according to Shandy, was to give customers everything they could want in one place.
"We've been (home-based) at Jalan Muara for three years so we decided to move further to gain more recognition and I'm glad I made that choice because it turns out most of my regular customers are from around the area," she shared.
Shandy envisioned the store as a one-stop shop for stationery, homeware, accessories, novelty items and more.
Once you step inside the pastel-filled and welcoming store, customers will find a well-curated collection of colourful and curated selection of products from vibrant journals to a cornucopia of colourful pens to homewares and accessories.
Much of the mompreneur's inspiration for the store came from her own love for independent gift shops and also inspirations from social media such as Pinterest.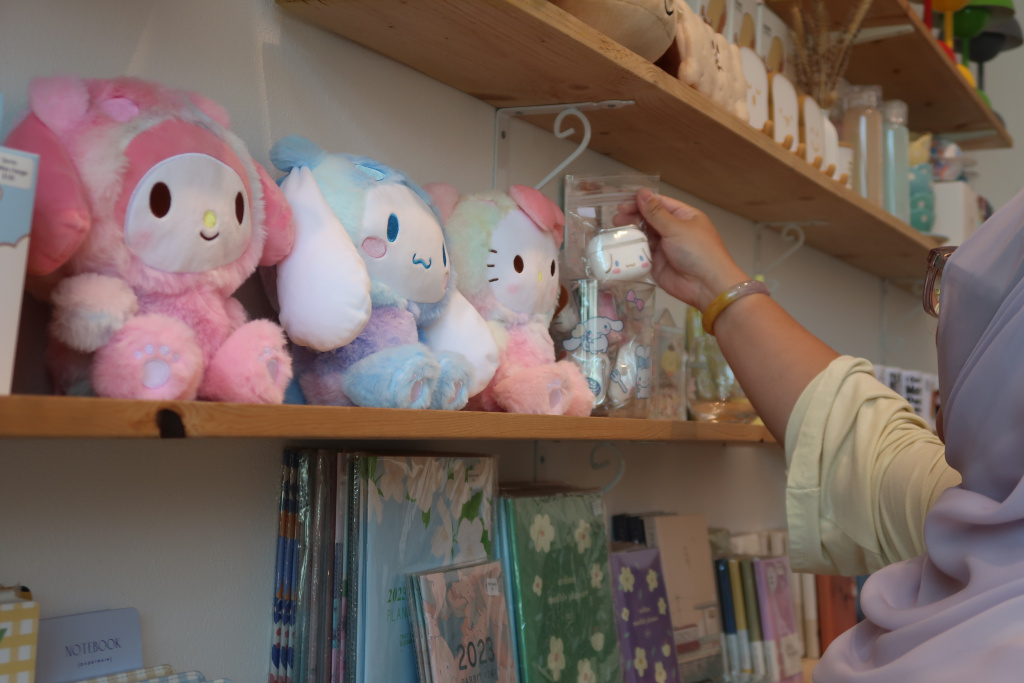 The store stocks a wide range of cute and colourful products from around the world. With more than 10 different international brands in store — carrying everything from homewares to eye-popping journals and notebooks.
"The brands that we have at the moment are MilkJoy, Mindwave from Japan, Iconic from Korea, Ardium from Korea, Rosy Posy, Paper Ideas, Sanrio, Harry Potter merchandise, Uniball, STA, Disney," she shared.
The business started expanding its selection of stationery products soon evolving into trendy pop culture finds.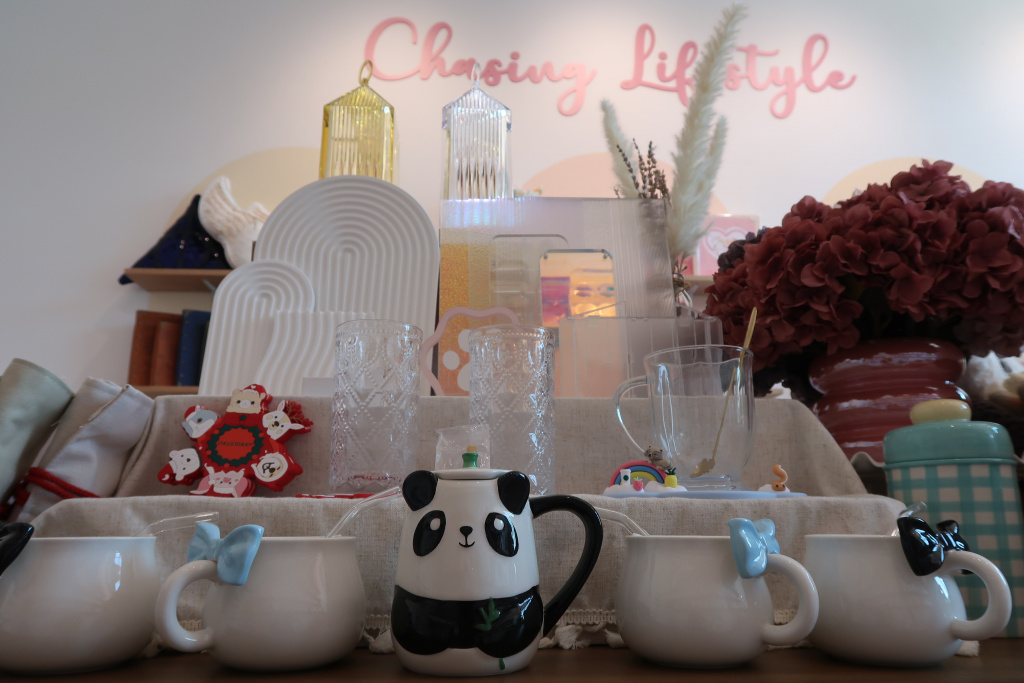 "We actually used to be well known for the unique stationeries we brought in when we first started. But recently, our most popular items would be the Sanrio and Harry Potter selections," she said.
Shandy has received support from her loyal customers as well as the surrounding communities for her shop, which opened in September 2022.
"The reception was unexpectedly good even before our grand opening. We noticed a lot of new customers coming in from the Jangsak area, who didn't know about us before," she said.
During her two-year entrepreneurial journey, the 32-year-old also witnessed the power and strong support from people for small businesses like hers.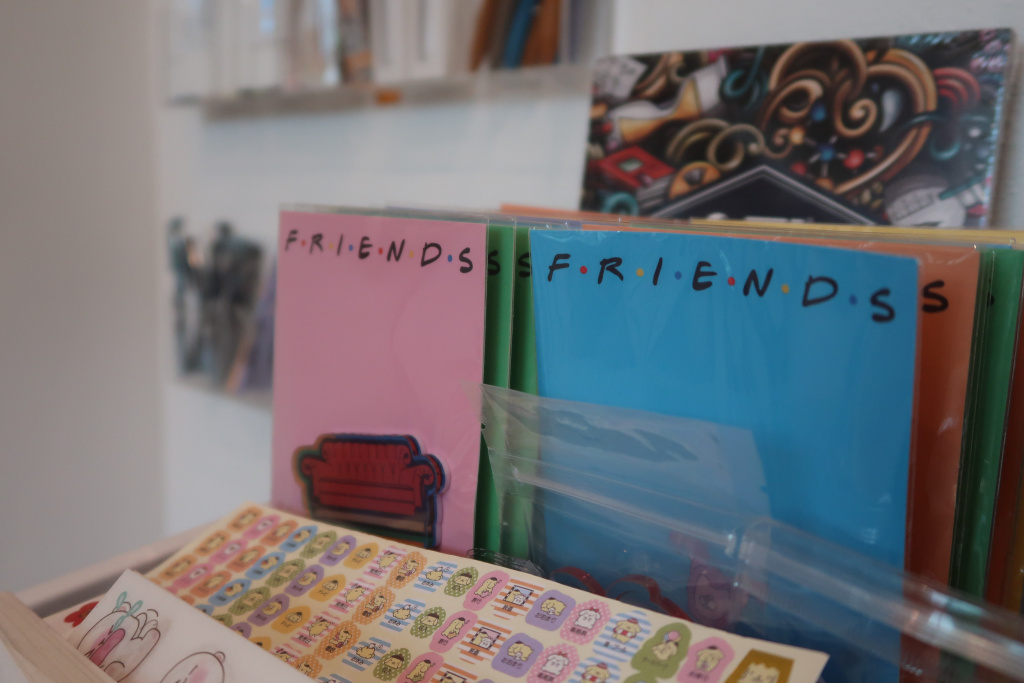 "Knowing how far I've come after establishing my little business, I love seeing the look on my customers' faces when they walk into the store. Their eyes light up with excitement and that's what makes me keep going," she said.
"Seeing them happy motivates me to work harder and bring in more adorable stuff. I wouldn't be here today if it wasn't for my customers' continuous support. Most of my customers are now my very good friends whom I treasure dearly," she added.
Part of Chasing Lifestyle success also comes from Shandy's experience in the business world.
Shandy graduated with a degree in Business and Accounting from the Universiti Brunei Darussalam (UBD) and over the last few years, she has also had help from her husband who had years of experience in running a business.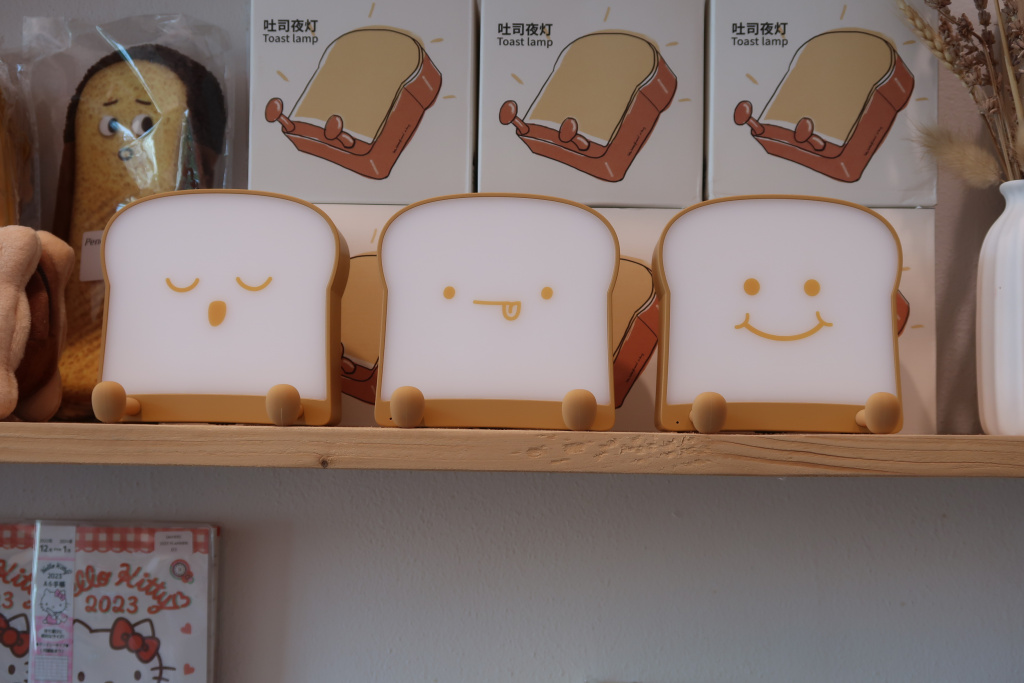 The 32-year-old did not necessarily imagine becoming an entrepreneur but was only inspired to start a business after she was pregnant with her third child and stopped working as a Campus Card Officer for three years.
Since then, the community responses have been positive, Trish shared. She also said that the support they have received has been essential to the company's growth.
Despite the success, Shandy also recounted the challenges she had to face to reach this point in her life, especially for someone with no entrepreneurial background or how to run a lifestyle store.
"I started this journey as a learning curve, and to this day there are still many areas to improve on. In terms of products, we started out just selling stationeries. Then we decided to expand our options more so we started bringing in electronics and furniture such as standing hair dryers, lamps, acrylic tables and chairs," she said.
She also shared that at the beginning of the business journey, it was not as smooth as the business had several setbacks.
"As an entrepreneur, I faced risks such as delaying shipments, missing parcels and sometimes receiving faulty products. To overcome these situations, I have to communicate a lot with the suppliers and the shipping companies," she said.
Shandy also credits her parents and husband with a big part in helping to get the business up and running, along with Ayeesha, who has helped her with the business on the Weekends
"I would not be where I am today if it wasn't for my parents. They take care of my three children while I am at work. They even send my boys to school everyday for me. I owe them a big thank you and I am super grateful for them," she shared
"There are times when I have to bring my youngest to work and my nighttime routine would be to make sure my sons finish their homework and do their timetable. I also spend most of my Sundays cleaning the house and Ayeesha will be there to help in the shop," she added.
The budding entrepreneur is always thinking of what to do next. When asked about the business's future plans, Shandy said that she is eyeing to expand her product offering.
"Our next big step will be expanding our existing shop and hoping to apply a different feel to what we have now in store," she shared.
As the business continues to evolve, Shandy also said she tries to stay current with the latest trends and brands at the request of her customers.
When launching a business, Shandy advises budding entrepreneurs to find out what they are passionate about and take on challenges to help realise their goals.
"I am no expert in giving advice but from my past experience, I would say, do not listen to others but yourself as long as you know you are on the right path," she concluded.
THE BRUNEIAN | BANDAR SERI BEGAWAN