Youths from all levels of society braved the heat with a stunning display of patriotism at the capital on Thursday, joining thousands of participants to celebrate Brunei's 39th National Day.
The field of Taman Haji Sir Muda Omar 'Ali Saifuddien was filled with exciting energy and people from all walks of life who were waiting to catch the performances lined up.
The Bruneian News spoke to some youths who shared their thoughts and feelings on one of the most significant milestones for the country.
Deputy President of the Brunei Youth Council (Majlis Belia Brunei) and the Brunei Ambassador for the Women TechMakers, Nurul Izyan Anver, said that National Day represents a better today than yesterday.
"(It represents) what we have been doing for the country, from gaining independence to strengthening our nation's identity that we are so proud of celebrating."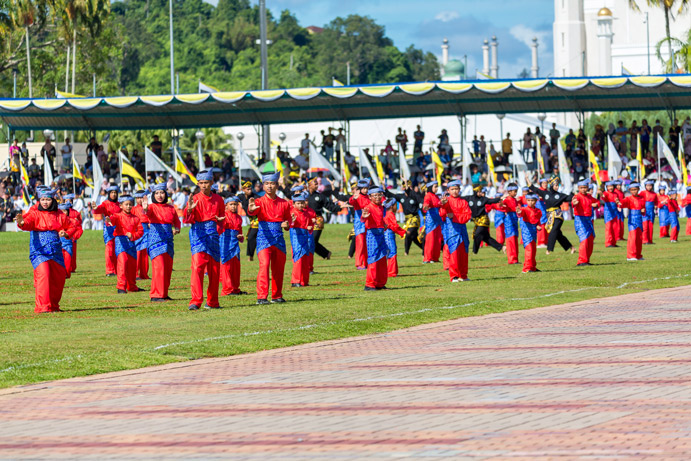 "This also includes the country's nationwide approach to improve and protect its citizens hence the theme 'Menjayakan Wawasan Negara'", she added.
The BYC representative believes that the current youth have the necessary skills to lead the nation even further toward Vision 2035.
"We need to make our approach more meaningful in order to achieve this national goal. As per His Majesty the Sultan's titah, we need to grow the country's human resources and infrastructure to reach the developmental goals."
"What kind of system should we apply to reach this? (We can) refer to other countries and how they were developed and what methods were implemented to improve the standard," added Izyan.
She hopes that the nation, particularly the youth who are working towards this, will continue to work hard and persevere despite challenges that may come their way.
The BYC deputy president also encourages youth to further improve their mindset and have the will to participate more in any programmes and activities.
"Don't be too comfortable and always find more ways to learn because there are a lot of channels for you to explore, gain more knowledge and develop your skills."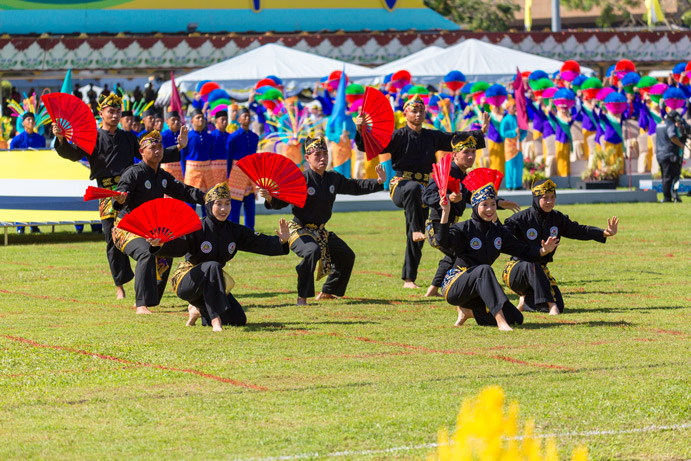 Meanwhile for Angie Ang, a Core Team Member of the Young Professionals Network Brunei (YPN Brunei) and Project Lead for Project Senyuman (With a Smile Project), the national day is a day of true celebration of being a Bruneian.
"(This includes) those (that are) Bruneian at heart too – especially our stateless brothers and sisters, regardless of race, culture and religion."
"I think the biggest improvement is the inclusivity in showcasing the numerous cultures, communities and associates that we have here in Brunei Darussalam."
"I am pretty sure that as a kid, I have never seen the rollerskating and motorcycle associations nor the skateboarding community make an appearance as part of the National Day celebration. So yes, I am loving the inclusivity of these," added Ang.
As the country moves towards Vision 2035, the youth advocate hopes for more transparency, a sustainable code of governance and more support in the entrepreneurial startup ecosystem.
For Pg Siti Afiqah Pg Hj Shahbirin, National Day means the growth as a country as well as an individual.
The secretary of the Dasar Belia Negara & Strategi 2020 – 2035 Youth Advisory Group said this includes an overall effort towards reaching the country's Vision 2035 which she hopes everyone will project to ensure its success.
"(I believe) it is not just a government effort but an individual effort as well. For example, well-educated and highly skilled individuals are an individual effort. It would be amazing to see people working more towards self-development and long learning."
"I (would) also like to see more youth in top positions in both public and private institutions. (While) it's great (that) youth leaders are aplenty in non-government organisations (NGOs) and societies, but having more youth leaders in the professional role actually rooting and empowering youth actions would complement the youth development in Brunei."
Mohd Syahmie Haji Mohd Zool Hilmi reiterates this, particularly as a young trainer and staff of the Program Khidmat Bakti Negara (PKBN).
"The youth is definitely a strong driving force for change and for a better Brunei, we all need to be equipped with necessary skills and knowledge."
"Especially after hearing His Majesty the Sultan talking about Vision 2035 — we need to work harder to achieve those goals and to do so means to start with ourselves."
The 20-year-old, who led current PKBN trainees to march in the field said he also hopes to impart knowledge to the new recruits.
"Sharing knowledge, resources and tools is a great way to involve everyone and hopefully create great leaders of the future."
"I think that's why it's imperative for everyone to be involved in national events, particularly National Day celebrations — it will lift your spirits up, and your sense of patriotism will grow even stronger."
"You can see that hundreds if not thousands come down to the field because they're proud of the country and with that, I believe us, the youths, should work hard like how our previous generation did," Mohd Syahmie added further.
Though the journey may be a bit more challenging compared to back then, the PKBN trainer said that perseverance should prevail.
"Times have changed especially as technology is getting more advanced but we should use that to our advantage and eventually, we have to believe that things will work out."
THE BRUNEIAN | BANDAR SERI BEGAWAN