Haji Damit Haji Osman emerged as the winner of Straits Central Agencies' (SCA) 55th Anniversary lucky draw campaign, taking home the grand prize, a destination of choice worth $5,500.
The loyal SCA customer of over two decades was overcome with joy when he opened an envelope that he picked at random along with two other top winners.
"Alhamdulillah, I am happy for winning the top prize and I was feeling good all day from the moment I left the house. I somehow felt that I will win big today," said the 71-year-old winner.
For him, although it was not his first-time win in a lucky draw, he is always grateful everytime he walked away with a prize.
"I've always won prizes from other events such as golf tournaments and I am content," he said, adding that SCA is his preferred travel agent.
He added: "I always purchased tickets for umrah with SCA and even when before they offer umrah and haj packages, my family and I book our flights with them. I really recommend others to use SCA because of their quality service."
Two top winners Dr Hajah Aini Haji Karim and Riza Rawdin won return tickets to Penang and a trip to Bangkok inclusive of a three-night stay, respectively.
Meanwhile, seven other individuals won return tickets to Kuala Lumpur and Kuching, 20,000 Royal Skies Miles and hotel stay at Mercure Hotel in Kota Kinabalu.
Prior to the prize presentation, in his opening remarks, Managing Director of SCA Hj Musa Hj Adnin said that the event is the culmination of Lucky Draw Campaign launched in October 2022 in conjunction with the Brunei Travel Fair, and in celebration of SCA's 55 years of successful travel business.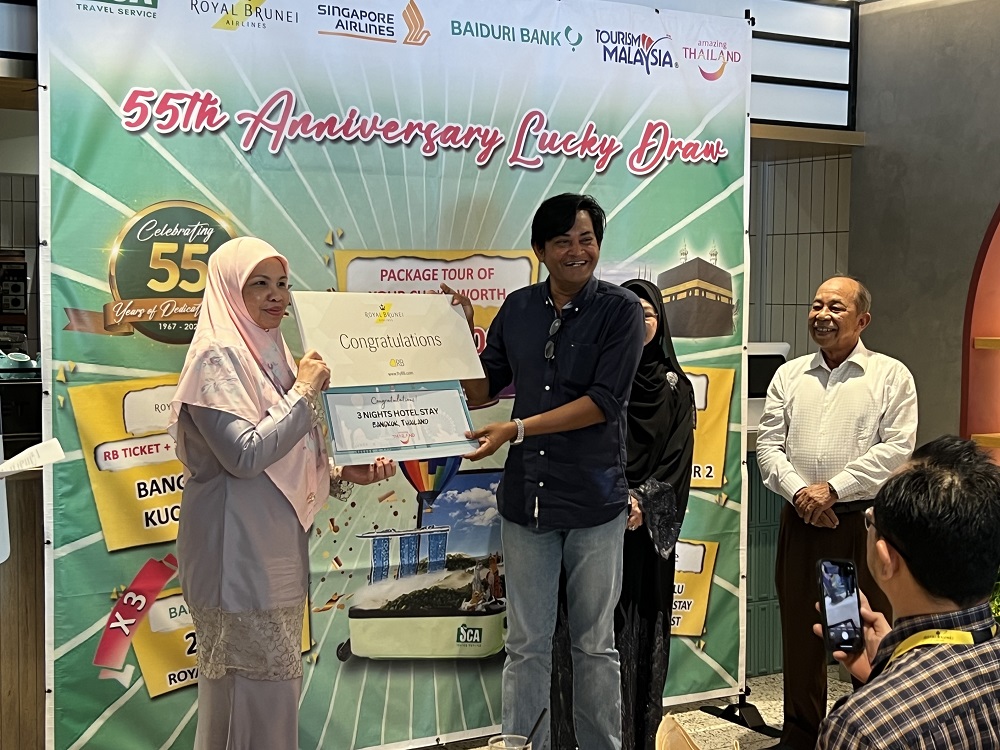 "On this auspicious occasion, we wish to convey our recognition and appreciation for the role of our business partners, clients and customers in supporting SCA to realise its aspirations of becoming one of the foremost travel and tour operators in Brunei Darussalam," he said.
The managing director expressed appreciation to Baiduri Bank Berhad, Royal Brunei Airlines, Singapore Airlines, Tourism Malaysia, and the Tourism Authority of Thailand, for their past and present support.
He also thanked the customers for their continued support throughout the years comprising private individuals, corporate and government organisations.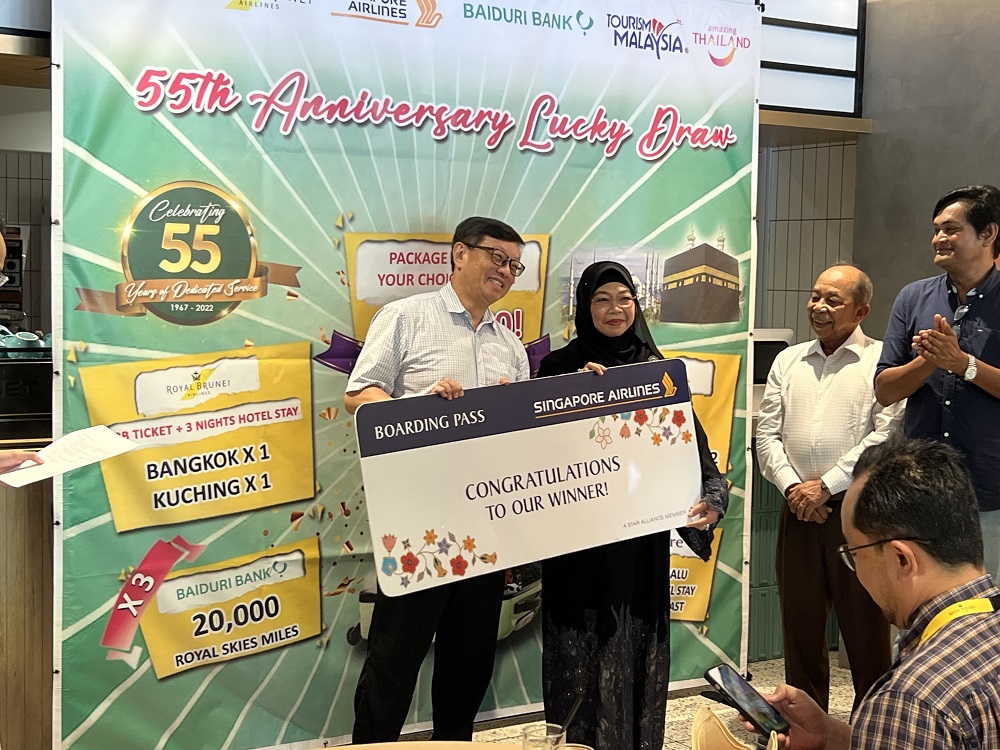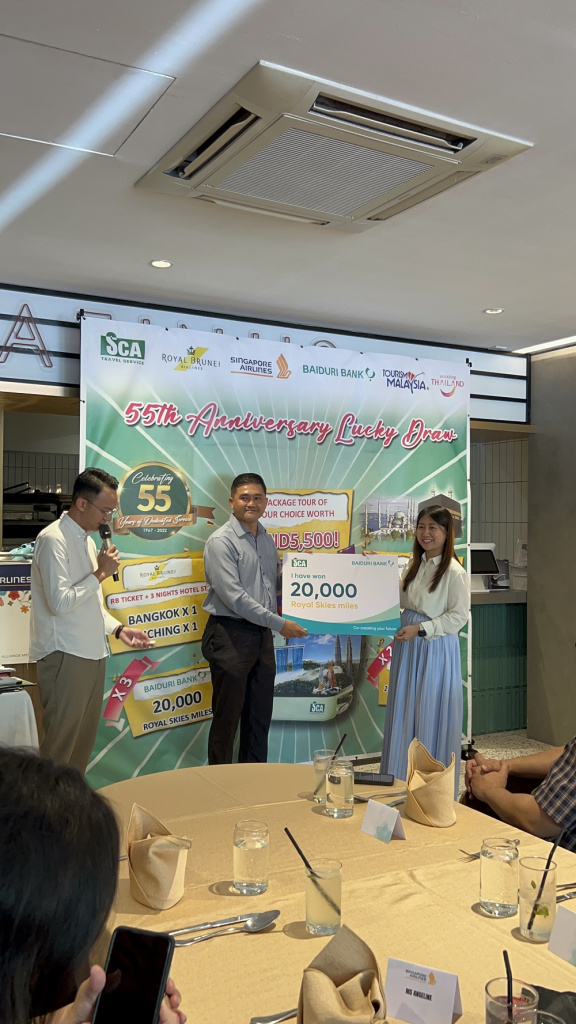 "We understand that our clients depend on SCA for its commitment to quality and excellent customer service. Therefore, rendering the highest quality products and services to all our clientele, through competitive pricing whilst embracing the industry's standards for reliability and integrity, is the foundation of our corporate philosophy," said Hj Musa.
Touching on SCA's workforce, he said that the company's team is knowledgeable, professional, well-trained and experienced in handling all kinds of travel arrangements, including tailor-made umrah programmes for individuals, couples or family groups.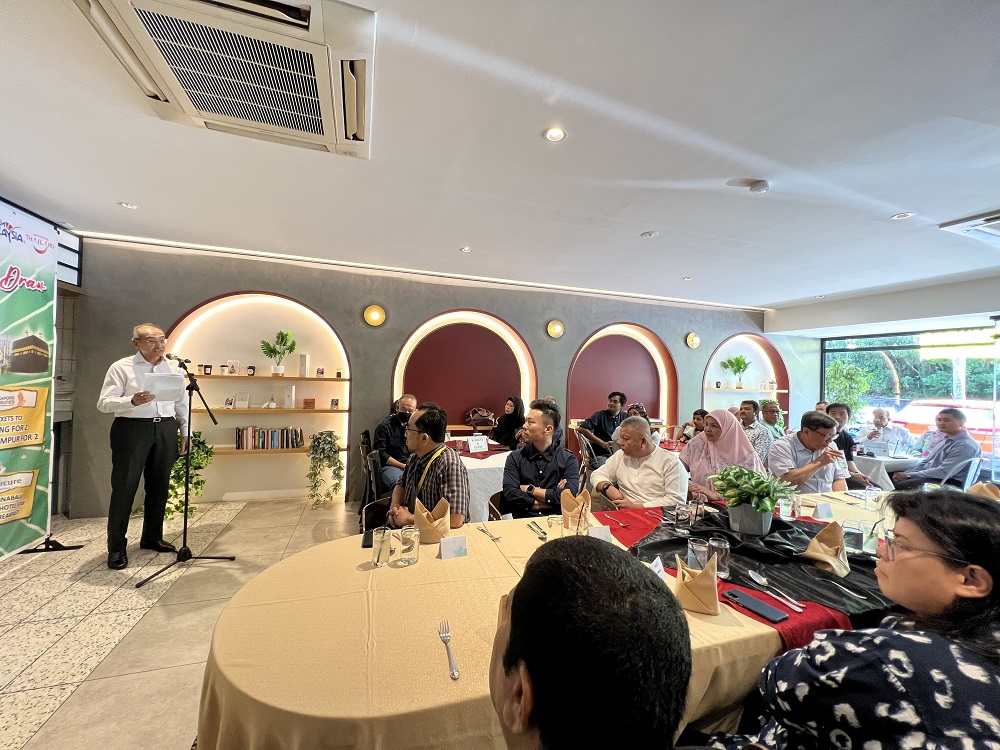 "On their behalf, I am proud to convey their continued commitment to our customers to supplying sound products and expertise that assist our customers in getting to their destinations in the safest, most convenient and cost-effective manner and giving them many more memorable travel experiences," concluded the managing director.
In attendance at the prize presentation were General Manager of Singapore Airlines Brunei Ken Chua, Acting Sales Manager of Royal Brunei Airlines Norhaslinda Duraman, Baiduri Bank Group Card Development and Marketing Aimi Jeffry and Marketing Executive at Tourism Malaysia Brunei Efarina Abang Haji Osman.
THE BRUNEIAN | BRUNEI-MUARA