Calling all Kopi lovers! The popular Indonesian franchise Kopi Lain Hati is widening its presence in the Sultanate by opening its second store at the Sunway Centre in Manggis.
The international brand made its debut in Kiulap last year and gained a positive reception from the public, thanks to its commitment to delivering quality coffee made from authentic Indonesian beans.
Kopi Lain Hati has been operating since 2019 and the franchise has more than 500 outlets in Indonesia, with the Sunway branch being its 526th branch.
The new branch is located at Unit E40, Ground Floor, Sunway Centre in Kg Manggis.
Upon entering the new outlet, customers are greeted by a sun-soaked and modern interior — neutral palate, natural lighting, a wooden arch structure within the building and a touch of greenery, creating a leisurely and idyllic sanctuary for patrons to enjoy.
Apart from the picturesque view, the cafe is the perfect spot to hang out with friends or to bring your laptop to work, with its comfortable seating and quiet space.
"For this branch, we are trying to create a more homely feel and we are also trying out something different from our first branch," said the store supervisor, Rahimi.
Moreover, the new branch can fit up to 35 – 40 people.
According to the supervisor, the decision to have the new store in the Manggis area is also owing to its strategic location near a populated and highly dynamic residential and business area making it the perfect location for their second branch.
"We feel that this location can be very convenient to our customers around this area. They can easily drop by and find parking in this area before or after work. Or even during lunchtime," he shared.
What's on the menu
The new branch will exclusively be introducing the 'Kopi Lain Hati X Oatside ' series in the local market.
The latest series is a delicious collaboration with the Singaporean oat milk brand, Oatside. The series features Oatside Strawberry, Oatside Coffee Latte, Oatside Choco and Oatside Butterscotch.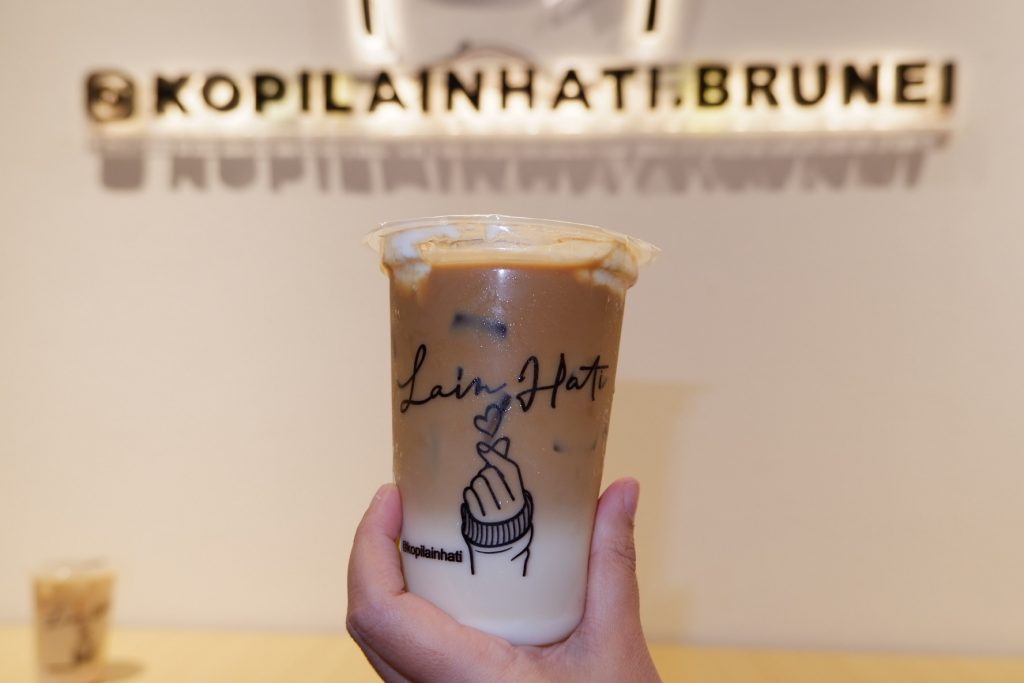 For those who are looking for something more savoury, the new branch will be introducing a wide range of sandwiches from their Lain Hati Toast series from their hot-selling Sweet Chic Toast to Opps Bulgogi Toast, among others.
Not only that, but the Indonesian brand also offers ready-to-eat pastries and cakes from Rocher Croissant to Matcha Croffle.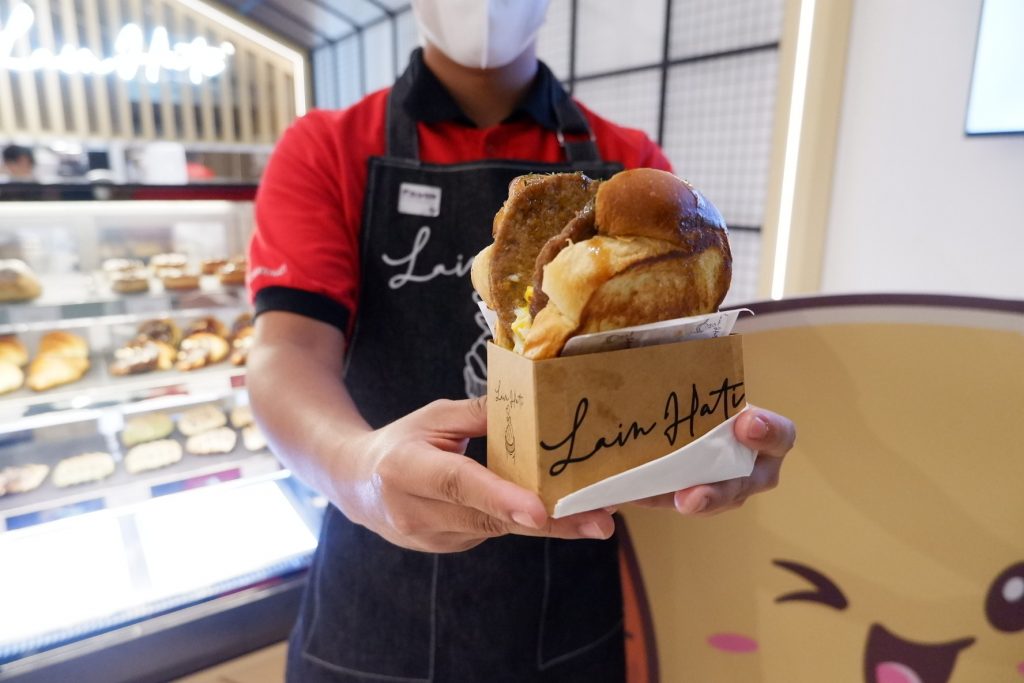 Kopi Lain Hati is known for its authentic Indonesian beans, which are roasted daily for maximum caffeine freshness. The franchise is popular for its affordable freshly grind and brewed coffee menu.
One of their highlighted menu items is the "Hot Coffee" Series. For just $2 you can get a warm cup of note-worthy Indonesian beans. The series features Kopi Lajang, Kopi LDR, Kopi Mandor and Kopi Bucin.
Another fan-favourite series is the collaborative Pak Muh menu which features two unique concoctions inspired by popular Indonesian influencers, Pak Muh: Es Coklat Pak Muh and Es Kopi Pak Muh.
Aside from that, Kopi Lain Hati will also be extending its seasonal menu in the future.
In addition, when asked about future plans for the franchise, Rahimi said that they are eyeing expanding the brand in the country by opening more branches in the future.
"Probably we might open another two to three outlets in the future, maybe inside shopping malls," he added.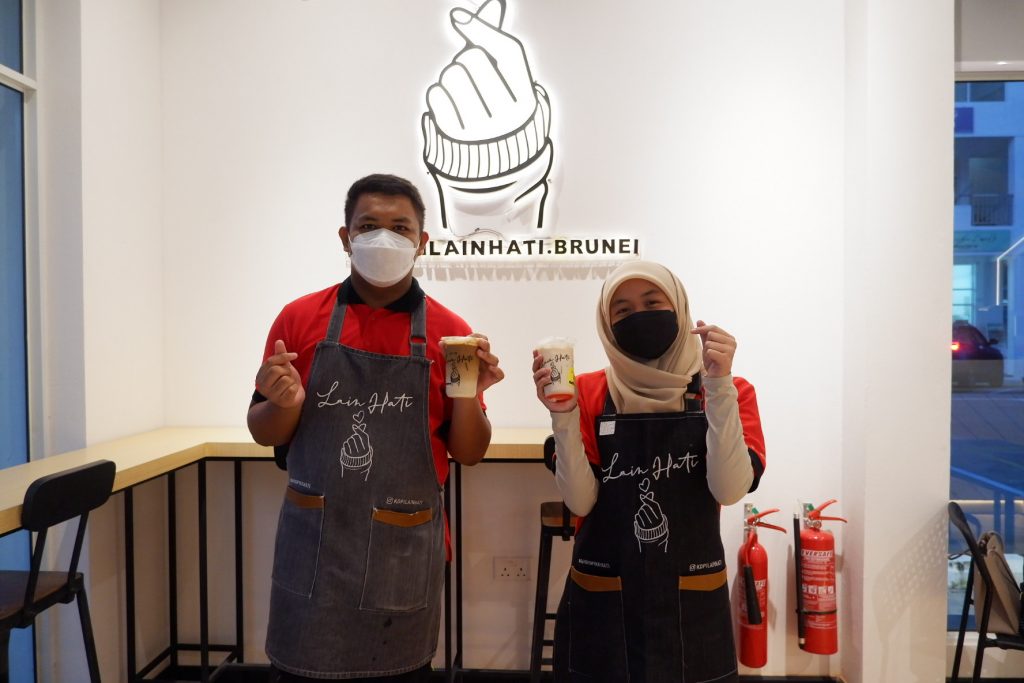 THE BRUNEIAN | BANDAR SERI BEGAWAN